The British Expedition team that conquered Mt Everest in May 1953
didn't wear the black dialed 369 dial we see on the 6350's but instead
they got the 6098 with white dial delivered by Rolex as prototypes...
Here in the middle is such a unrestaured white dialed 6098, it's George Bands 1953 Mt. Everest Rolex,
on the right his 6150 he wore at first ascent of Kangchen Junga in 1955, on the left Mike Wood let his
explorer signed on the strap;-)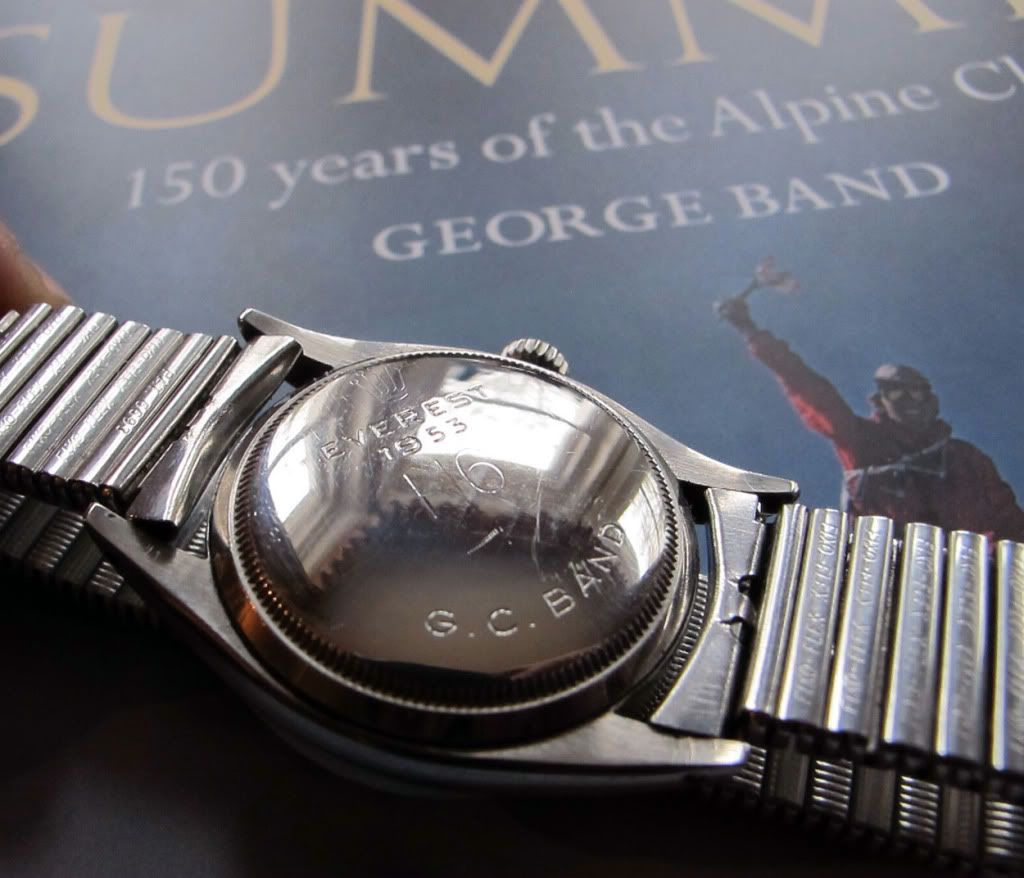 Conquest of Mt Everest in May 1953 was the start of Rolex tool watch evolution...
Both 6350 & 6204 from 2 second quarter 1953, thus from April - May - June 1953..
For you information, here's a earlier post I dedicated to the wonderful story of these Mt. Everest Rolex:
http://www.network54.com/Forum/207593/message/1297618845/Mount+Everest+%26amp%3B+Rolex+-------------------------My+Quest+%3B-%29
http://www.network54.com/Forum/207593/message/1304512579/News+about+Rolex+on+Mount+Everest+1952+%26amp%3B+1953----------------
http://www.network54.com/Forum/207593/message/1299846100/%21%21%21+----------------------%26quot%3B+THE+Tenzing+Rolex+%26quot%3B-----------------------------+%21%21%21