After receiving my '66 1675 GMT which really did look "new vintage" the thought of a faded insert began to slowly grow on me. I've never really understood the point of that particular look but as with much that has to do with WISdom I guess it's an acquired taste..
On arrival it looked liked this: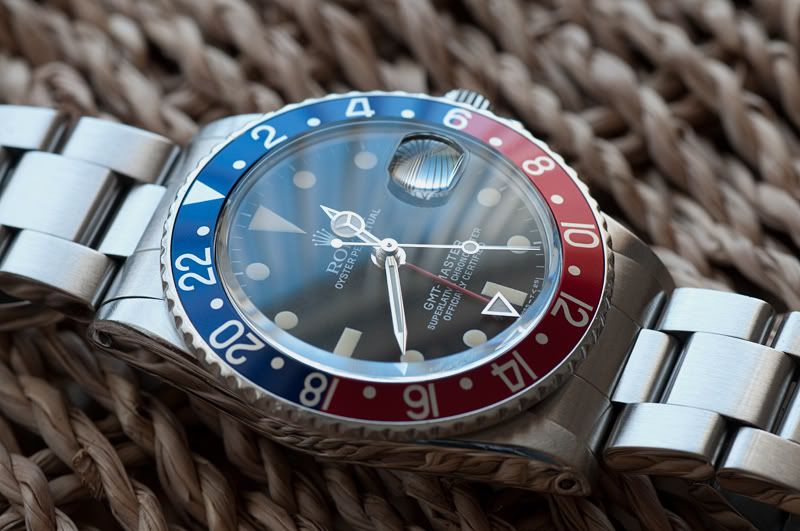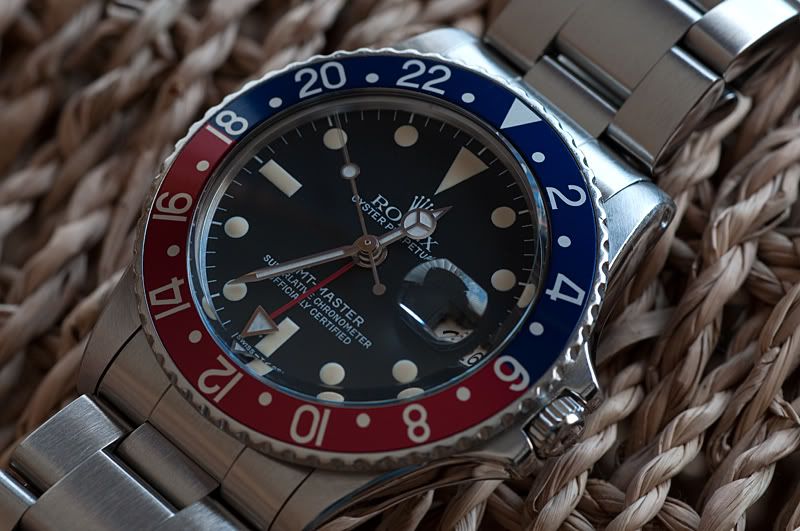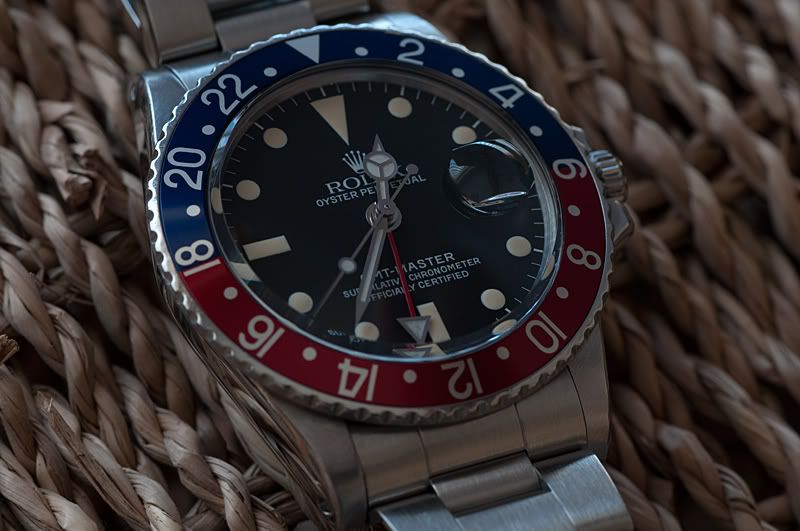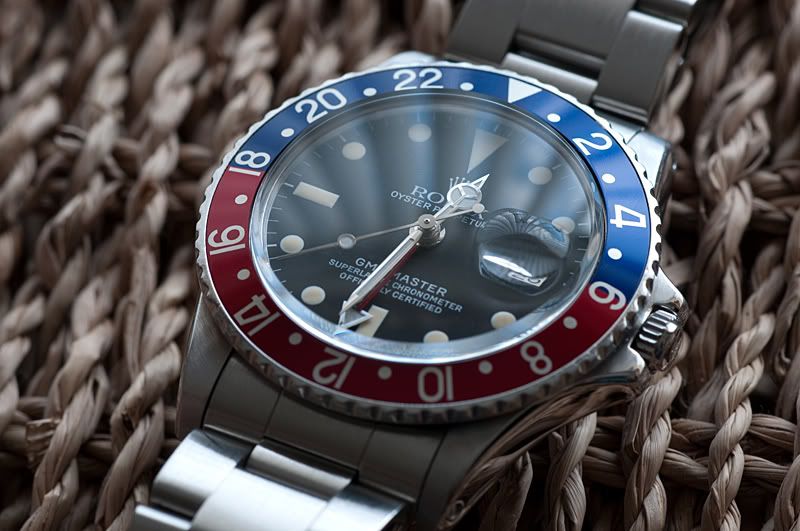 I decided to change the service hands the moment I saw them and I'm busy sourcing a set now
(CAN ANYONE HERE HELP??)
but until the last few days I hadn't thought a great deal about the insert. However, looking at a couple of million photos of them, including Tony's, planted the seed and in the end I decided to go for it. I knew that the colours I would want would be pretty much the same as Tony had on his GMT but finding a similar one that didn't look like it had been dragged behind a truck from LA to Vegas proved quite a challenge. :lol:
Fortunately, whilst chatting to Tony one evening it emerged that he (or should I say "she" ((Bea)) was not averse to changing his insert to a slightly more pink version..Hmm..the only thing to do was to buy Tony his insert of choice and swap 'em over!! Today we did just that and I have to say I'm very pleased with result!
The above has transformed into this..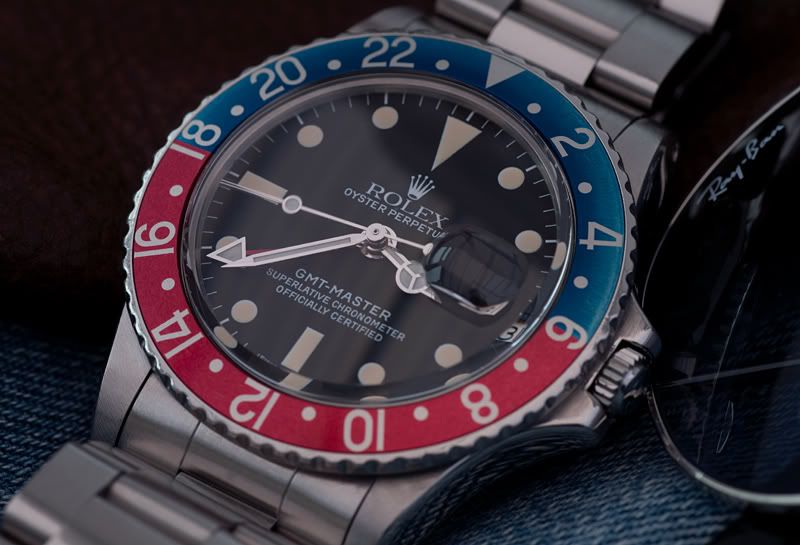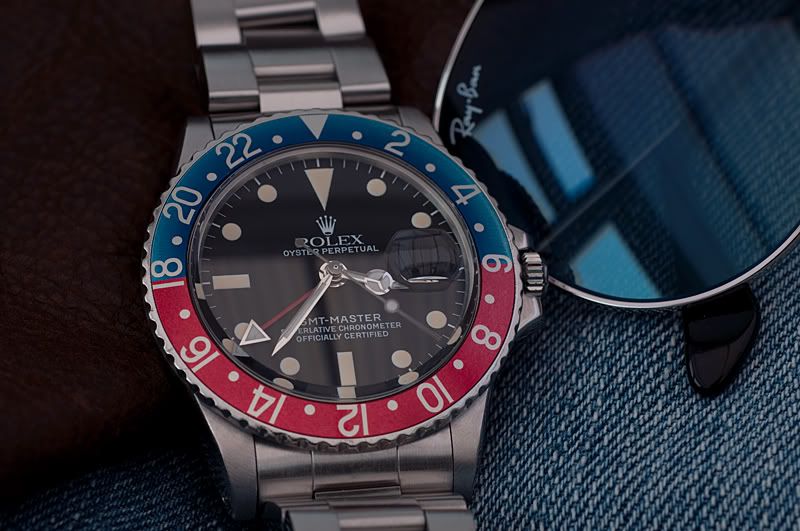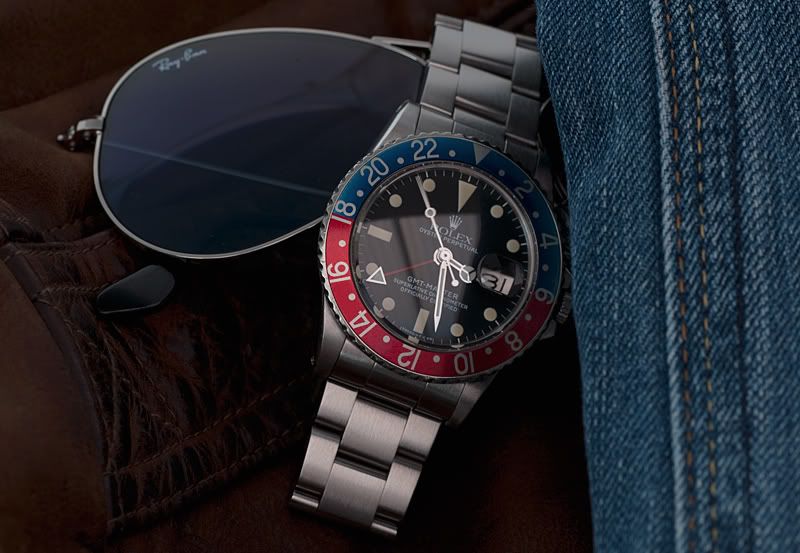 So, the question is, have I done the right thing?
Oh..and if anyone can help me source a set of hands to match that dial PLEASE contact me!!