John,
Want to thank you for sharing your research and presenting your finding in a non biased format.
My out take with questions below. Please respond if incorrect and to questions.
1) "I believe there may have been a spell when strontium 90 may have been in use."
2) "strontium 90 : It appears that when zinc sulfide is used in the lumi binding material it has 2 effects as it decays
. 1. It discolors the lumi
. 2. Drastically reduces the luminescence life, so much so for Strontium 90 the half life is 2.5 years."
3) Rolex Tritium license prior to 1961 in US
"AEC inspection 65 report in particular and the 68 AEC Rolex supporting papers there is absolutely no other reference to M&B
in all the databases I've searched to-date."
1 and 2: If Strontium 90 with zinc sulfide was used by Rolex prior to 1961 and it reduces the half like from 30 years to 2.5 years,
this could explain "if "dot" dial is a service dial then why would so many dials be replaced so early in life".
Maybe the loss of lumi can explain why so many 58 era watches are seen with the dot dial. It would be nice to see if any service marks exist for these time frames on case backs. So maybe the early change of the dial had nothing to do with radiation or taxes, but more likely quality of materials.
3: Was the AEC monitoring luminous on watch dials prior to 1961 for US watches/rest of the world?
Was your tritium license search only including the US AEC? If so, how could a US 58 5508 for example come into the US with a tritium dial?
Now to address this document from Stefano Mazzariol's Blog: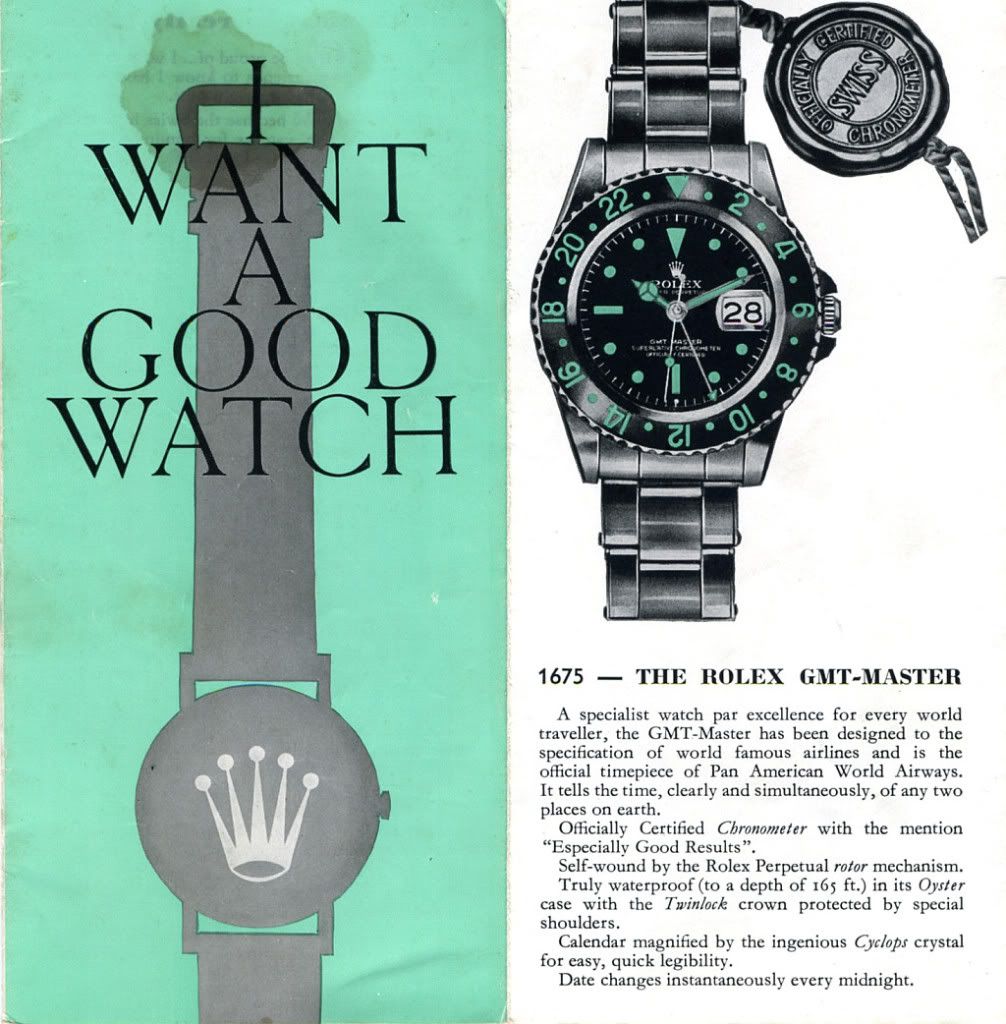 It would be nice to know the year of publish, can it be conclude it not from before 1961-62?
Also notice the dot is not centered, which seems odd, but as another pointed out they have seen dials where the dot is not centered. So, could these dials have been factory on post 61 watches and service on prior watches do to the reduction of luminous life?
Again, thanks for a wonderful non biased discussion.
Cheers,
CD