The new Google App is so cool, that i'm amazed by it's possibilities. Instead of typing your search, you just speak loud and it's recognizes it in all languages automatically shows you the relevant links you could inform yourself. Now the reason why I post this is because of Google Goggles, with this option you can make a pictures, that then got scanned by Google to provide you direct information and reliable links. So I tested it on the Paul Newman I was wearing. I made from the Google App a pictures... It recognises my watch as a Rolex Paul Newman
First make a picture.. Then Goggles start scanning it...
After 5 second scan, it found what it is... Daytona, Paul Newman !!
You follow the blue link Daytona Paul Newman link at the bottum and this pops up: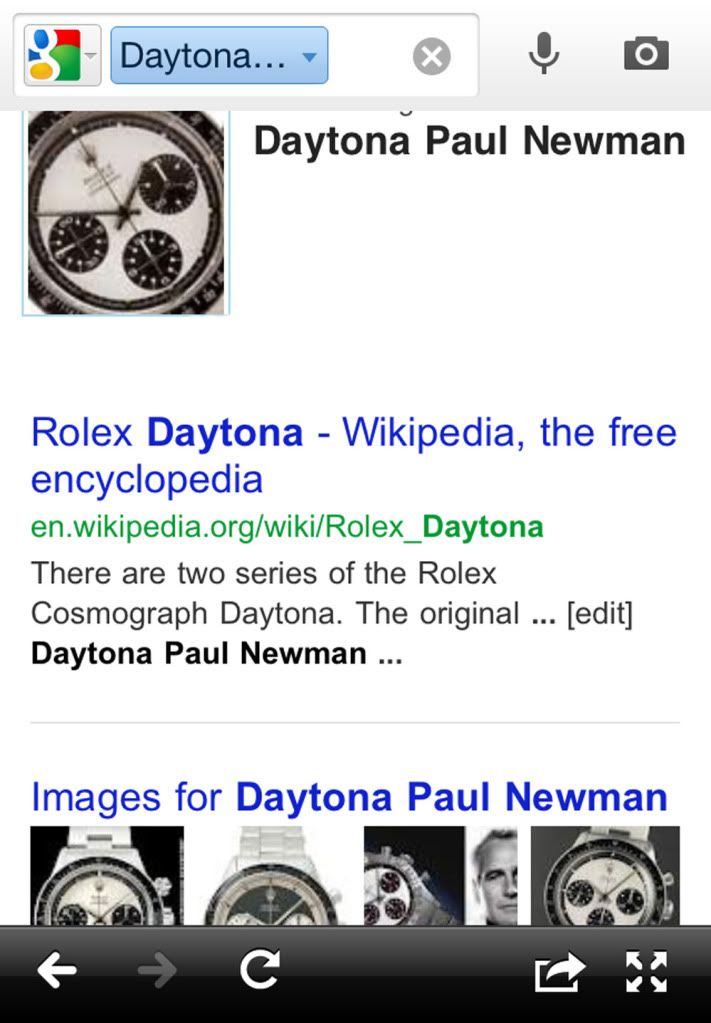 No endless discussions on Rolex forums any more, just use Google Goggles!! LOL!
Isn't that cool!!! Amazing technology !! So I tried with my wifes Rolex Gilt Explorer...
Same think, first you make the picture...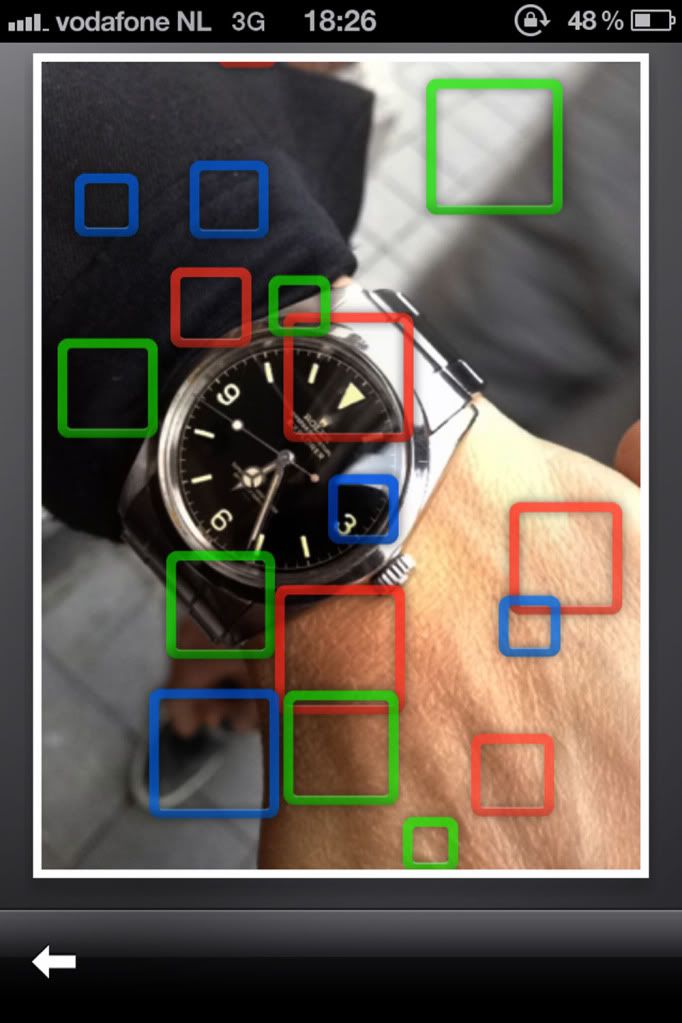 And it finds: Rolex Explorer..!!
Check out the App here:
http://www.google.com/mobile/goggles/#text