...That does not tell the full story.
This is a Day Date that carries a fairly common 1803 number. But it was intriguing enough for it to become an acquisition of yet another of it's kind; I thought that I had enough already of these...
Aside from being in White Gold, much smaller in number compared to it's Yellow Gold mates,
it also has the uncommon " cigarette boat" hands ( credit to RC for the name). And, it is a "no lume" model, which the 1803 reference tells you nothing about. And, notwithsatnding the fact that the dial says at 6 o'clock " T SWISS T ".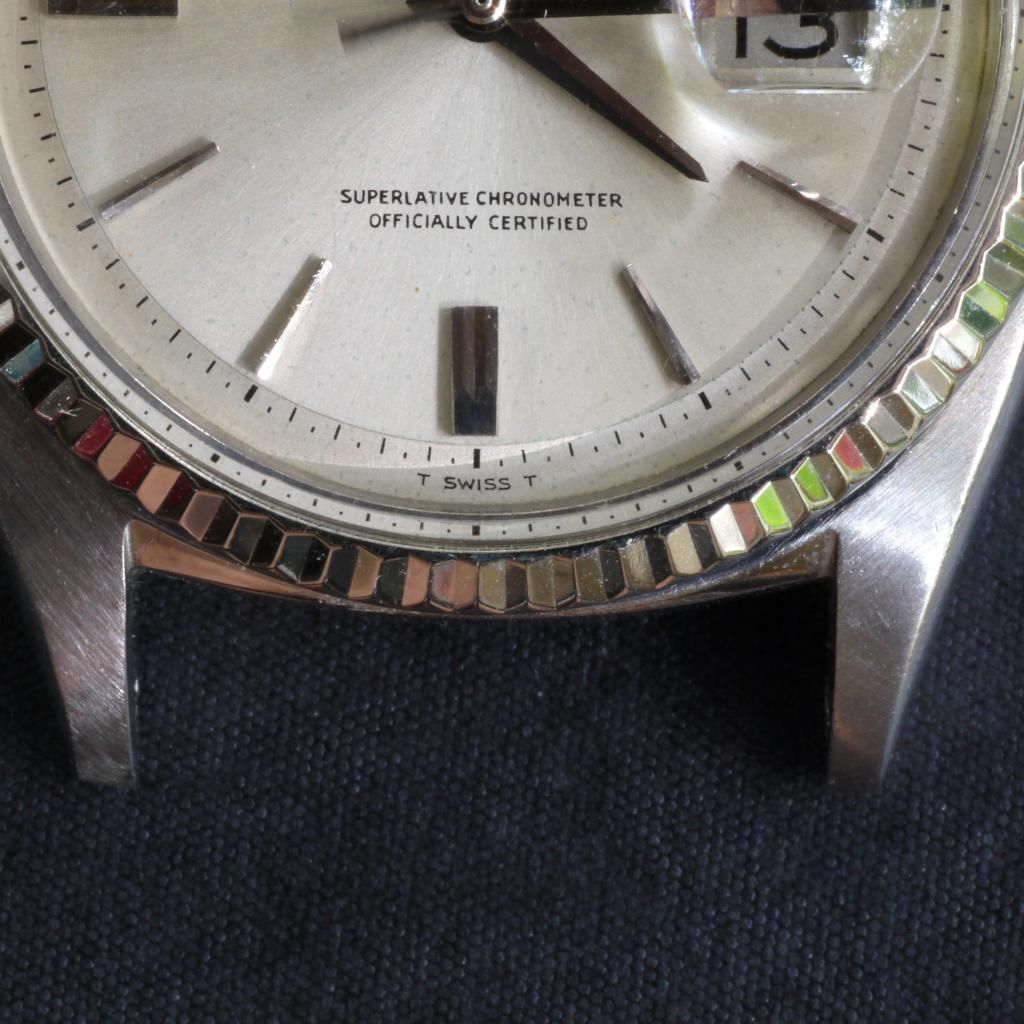 But what really makes this little bugger what it is, is the bracelet that was factory fitted to it...a version of the 'Brick" bracelet... with a unigue surface pattern..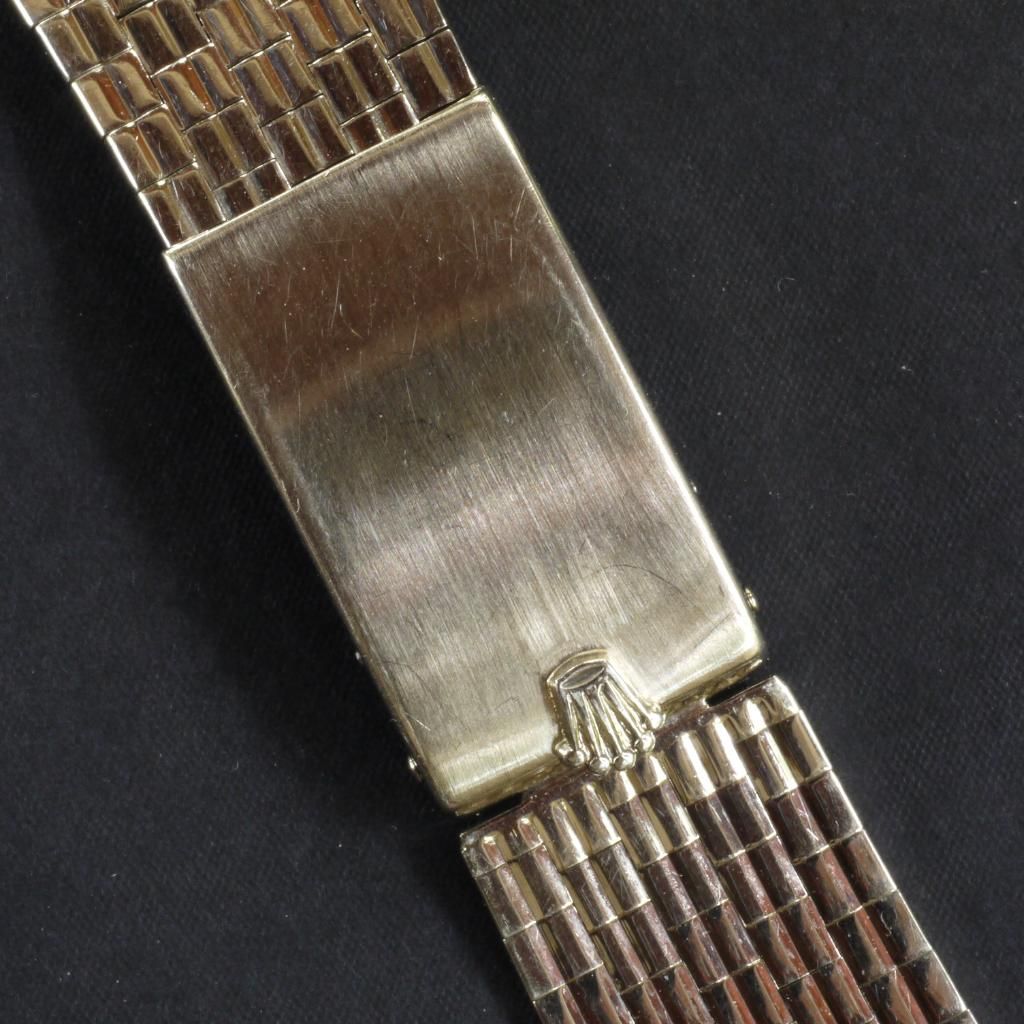 ...That make the individual segments (bricks) look like roof tiles.
And here is how a "President" can look like...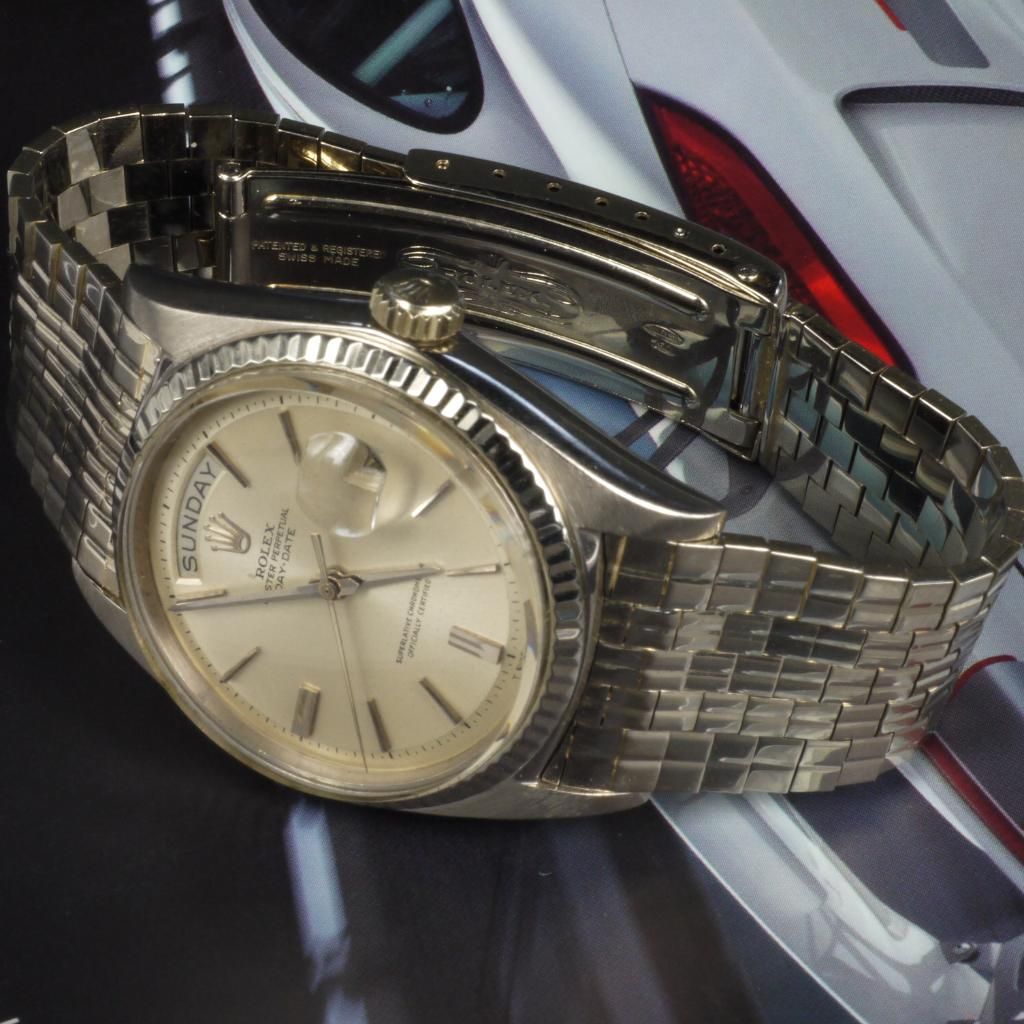 Classy enough to be worn to a Black Tie function. How I love the versatility of the "President"!
My last DD,... until the next one! Enjoy, and
Thanks for looking!
BEST>>>