I've been lucky enough to own some fabulous Omegas over the years.
I've unearthed about a dozen issued SM300 divers, and well remember a conversation with the guy who ran the military horological workshops at Herstmonceaux. He devised the tests to which the British military issued dive watches were subjected, both when new from the manufacturer, and each year subsequently.
He told me that the Omega movements were far nicer than the Rolex ones, but unfortunately weren't as well protected by the Omega cases. The earliest Omega divers had the Naiad crown, which didn't screw down, and the crown guards were less prominent than those on the Rolex divers. The Omegas kept turning up at the workshop 'looking like a spirit level' full of water, with a bubble of air in the middle!
We can see the same difference in case integrity in the vintage Speedmasters, which usually show more changes due to moisture etc than their Rolex (Daytona) equivalents.
Most of the watches in the pics have gone to better homes now, and now that I have a birth year Speedie, I'm going to have to release the lollipop hand watch too.
Regards,
Martyn.
[IMG]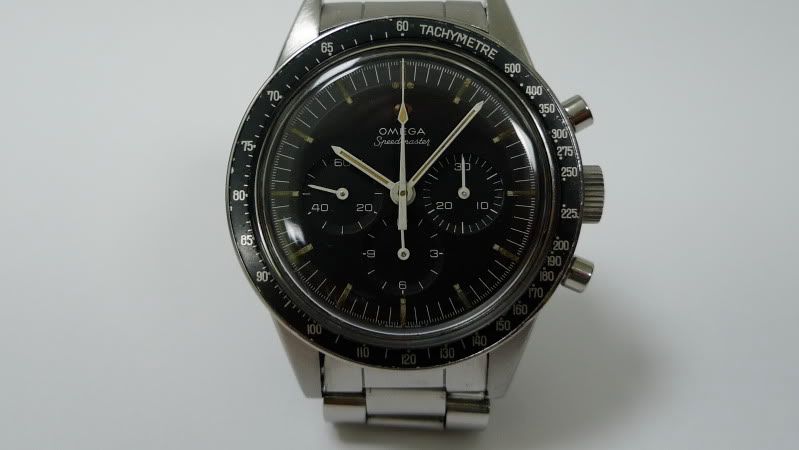 [/IMG]
[IMG]
[/IMG]
[IMG]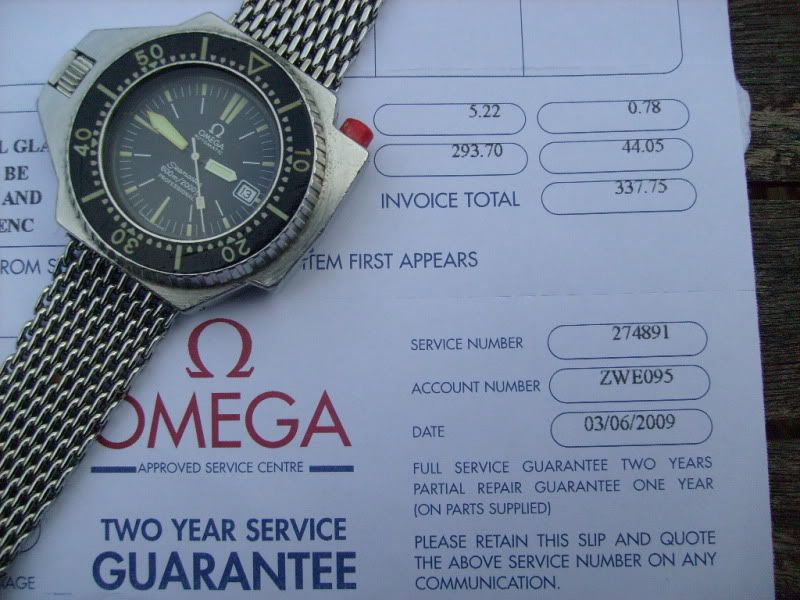 [/IMG]
[IMG]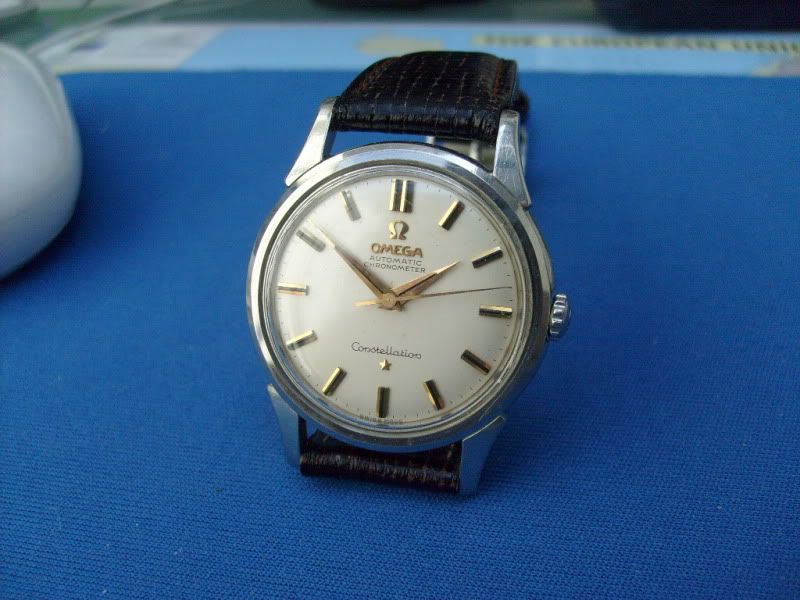 [/IMG]
[IMG]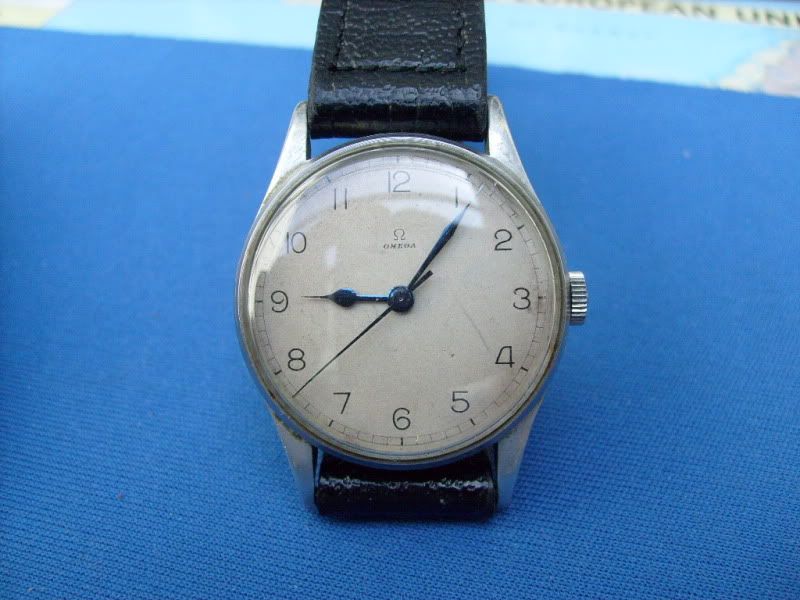 [/IMG]
[IMG]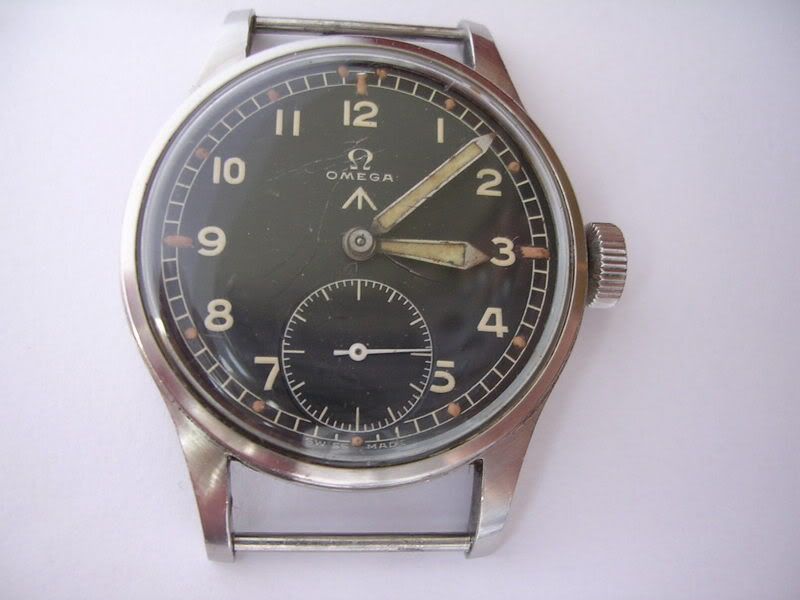 [/IMG]
[IMG]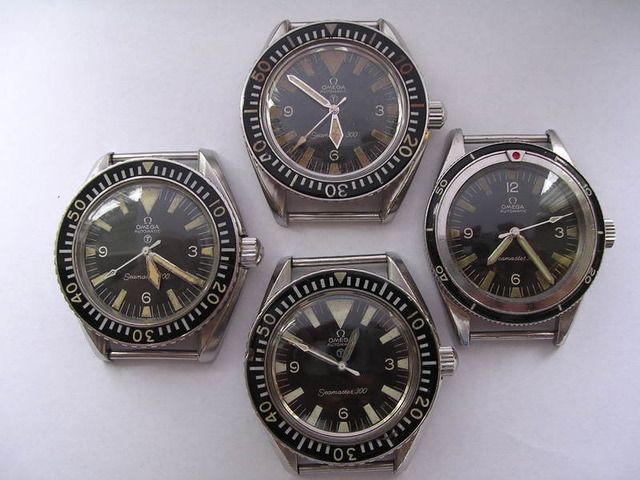 [/IMG]
[IMG]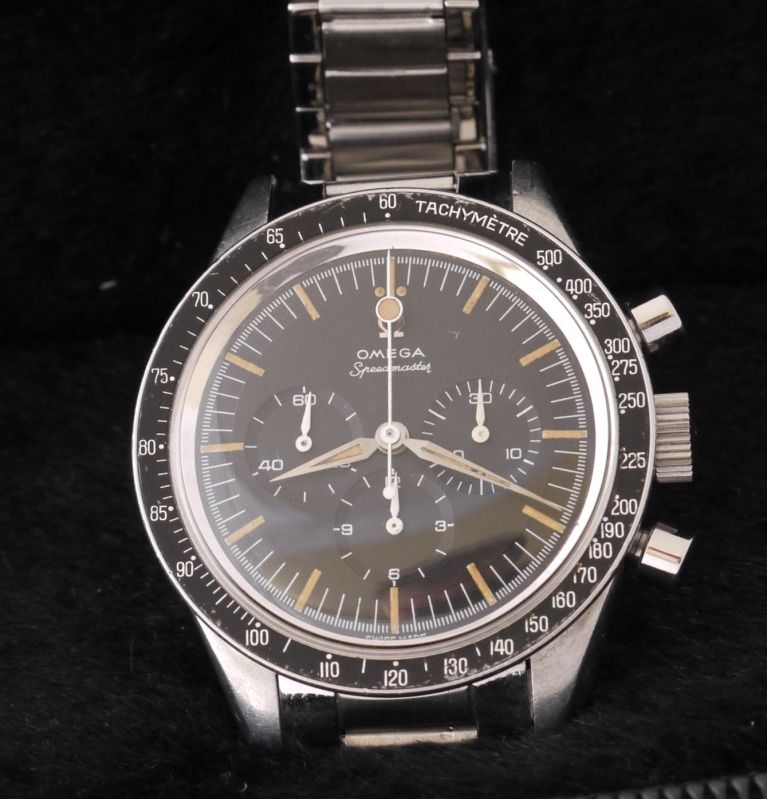 [/IMG]