Great specimens, Fred.
Here's another of these nameless beauties; a dress watch bigger than a DJ, with a clean textured dial, applied gold markers and clawed lugs.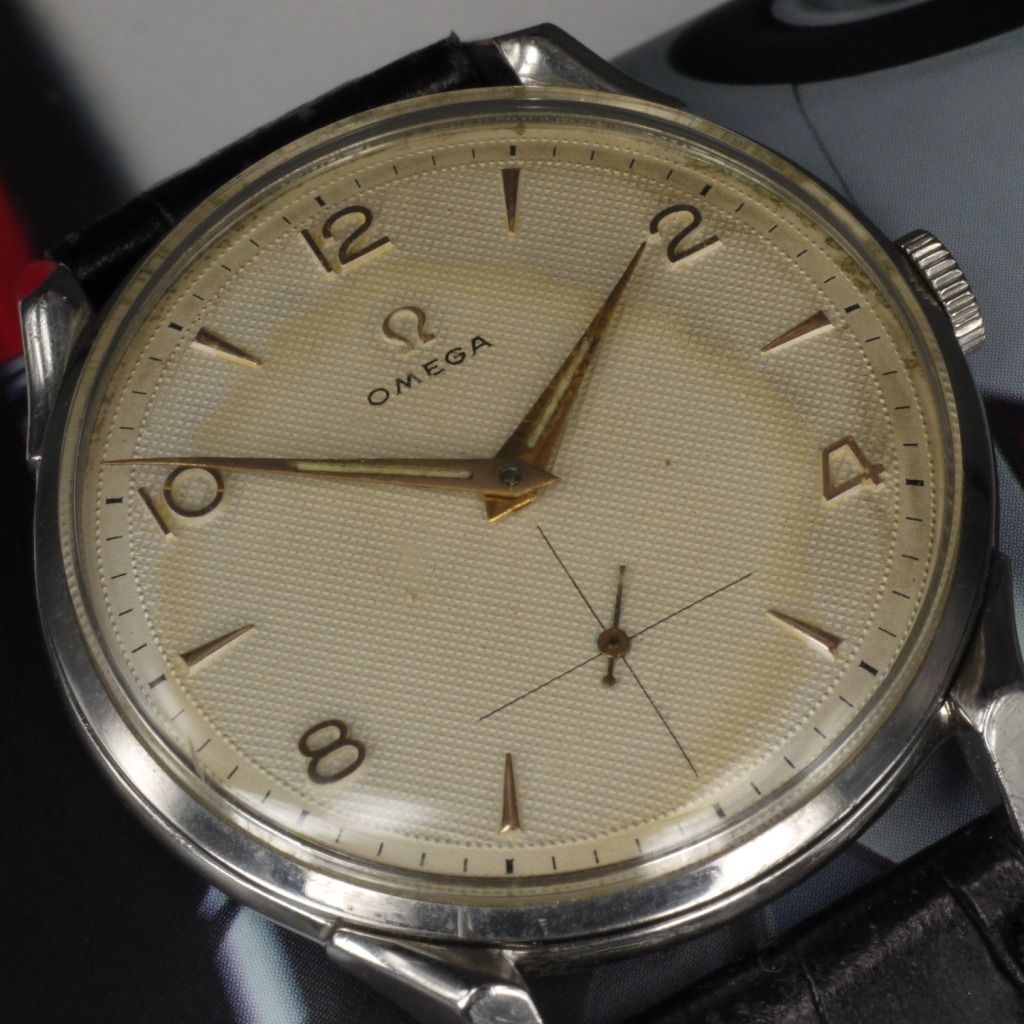 But I also really like these funky designs they came out with back in the 70's
But if I am only allowed one Omega, this will be it; a single button chrono form the 30's perhaps. It has an porcelain dial in 4 colours!and it looks pristine after all these years!