dating watches to approximately September 2003 yet equally rare are the very early 'F' serials with numbers beginning F0XXXXX, both practically guarantee you a watch issued in 2003, the true anniversary year, which for me adds that little something special to the watch.  Here is my NOS
F020XXX example, it's stamped papers verify the watch as being sold in October 2003.  Case stickers and well as case back hologram are still present on watch.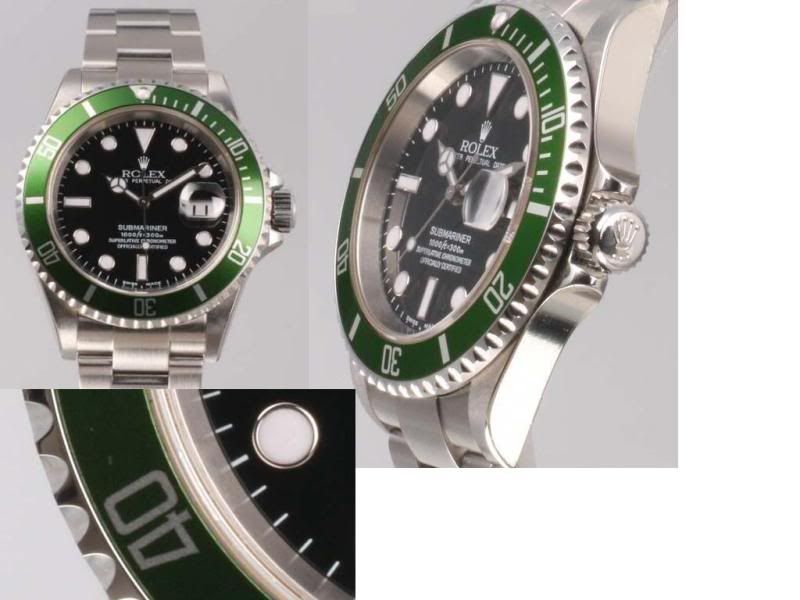 I predicted a healthy future for the 16610LV when I wrote the following article a while back (see url link below) and I still do, especially for the very early 2003 issued watches.   With production now ceased and with a relatively short run spanning 5-6 years there collectibilty is certainly on the rise and as Jed has already alluded, so is their price !
http://www.network54.com/Forum/608478/message/1261045961/Rolex+Submariner+16610LV+%28Lunette+Vert%29+-+The+%27true%27+anniversary+Submariner+by+John-jbp99p
JBP