My favorite watch is an old tudor 75190, size is just right for my girl scout sized wrists...
[IMG]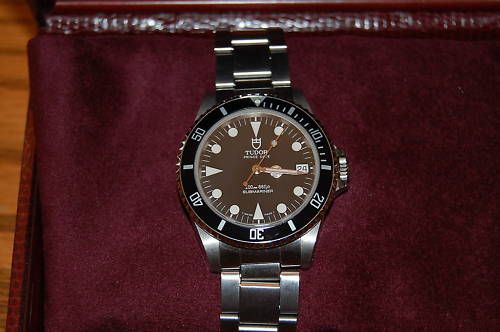 [/IMG]
over the years the various parts of the bracelet have become pretty beat up, folded links FUBAR and bent all to $@*(&%R#.
Two questions:
1. Is there a source of replacement folding links
2. Any source for the special set of pliers that can open and close the links without creating little pieces of stainless orogami? I've heard of them in hushed tones, much like 100 year old single malt, but cannot independently confirm the existence of either.
In the land of the blind the one eyed man is king