I've never seen that feature in a watch so ancient.
I have a few pocket watches as well, the first I ever had was my great-grandfather's 1923 Elgin. All are 12-size, however (dress PWs).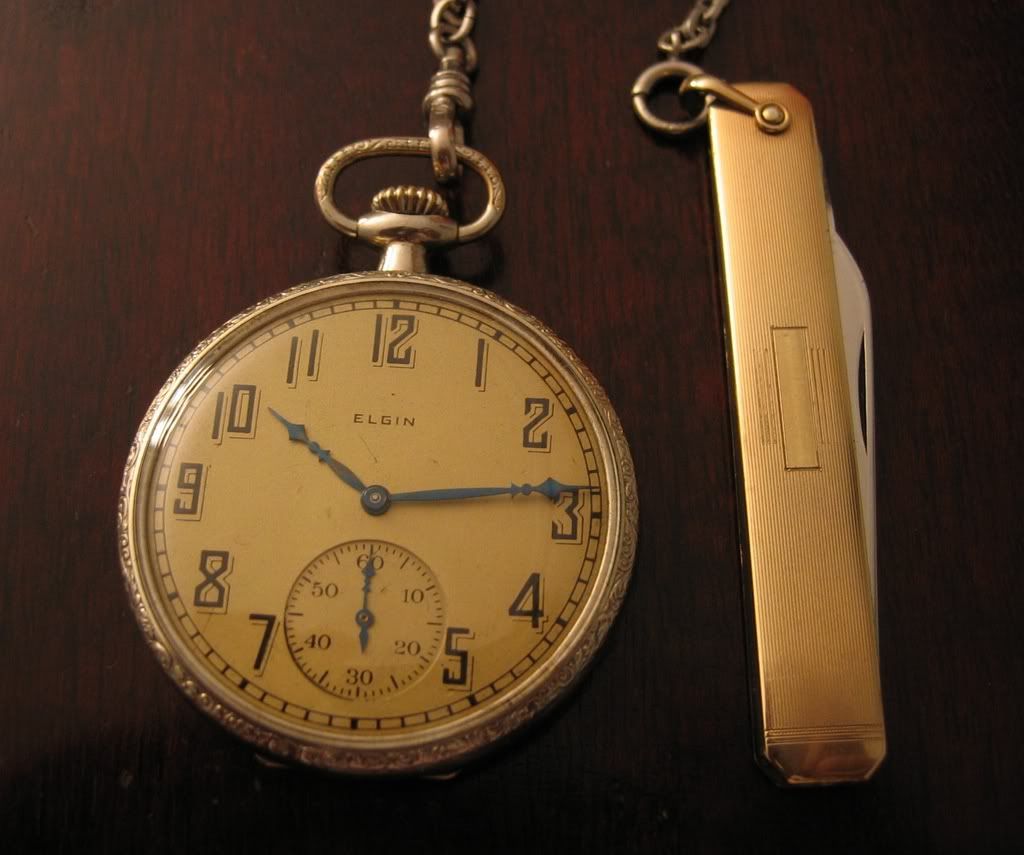 This Bulova was my father's (back in the '60s when 3-pieces suits made a comeback)
And an Illinois and a Hamilton, natch.