As in that in the picture in the newspaper article; down to the two tone. Cannot be sure if the size is exactly the same, but looks similar to the 1953 prototype version. More Pics below.
The watch dates back to 1953. 901XXX, with reference number 6121 stamped on the outer CB. So at least this ties up!
The watch has been shown to a well known Italian collector, without adverse comments from him. And if Philipp Stahl has not seen such an end link, it has just been certified rare by an Authority! LOL!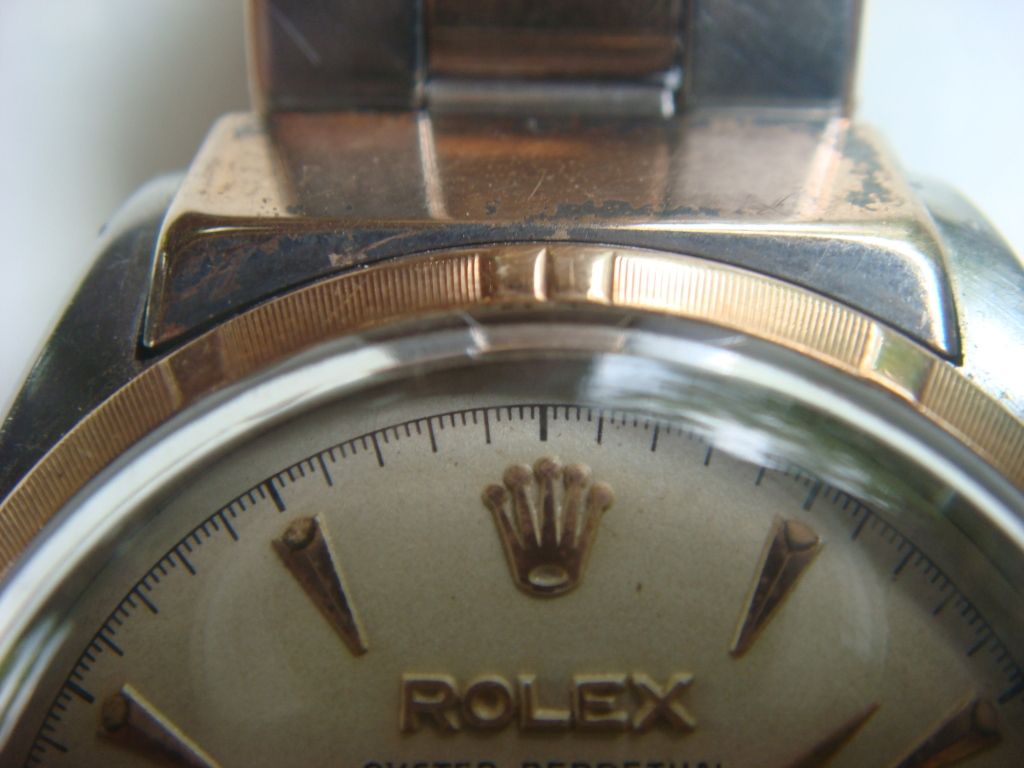 Best...MC