Hi Paul and all ... I'm the farthest thing from knowledgeable ... but I think I see something about the hour hand on your photo that looks different than others that I've seen.
I look at the thickness of the "Y" arms, and especially at the junction of the lower arm of the "Y" and the straight segment of the hour hand leading to the pinion. I've seen these "Y" arms as wide as the interior lume channel in the stub, and I've seen them narrower.
Your hand appears to me to be on the skinnier side of any I've seen. Different obviously can mean many things.
I'd welcome other eyes and comments! Is this a "tell" or just a detail of different generations or manufacturers of the OEM hands?
---
-Ez
A 7928:
An older 7928: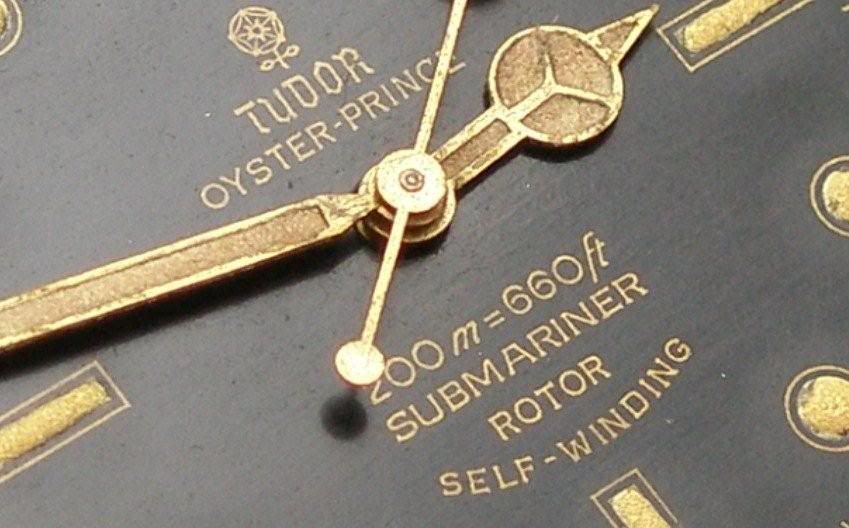 Rolex 5512 (apologies if this is someone's image ... I'm not sure where it originated):