in fact there are 2 types of mini arrow hands the earlier and
mostly seen MK1 and the later and seldom seen MK2.
Both hands are exactly the same with the exception that MK2 has
the nose very slightly longer than MK1.
MK1 left / MK2 right
Now the problem is that people are confusing the fake version with the original MK2 version (both have long nose even though triangles sizes are not 100% the same) so the difference between these 2 is easier to be found in the other parts of the hand.
Here is a comparison between a fake and a genuine MK1 (not MK2), you can see that fake and genuine MK2 (look upper right scan) look very similar, but looking at the rest of the hand there is no way to be confused.
Then if you turn up side down a real and a fake hand you cant be fooled.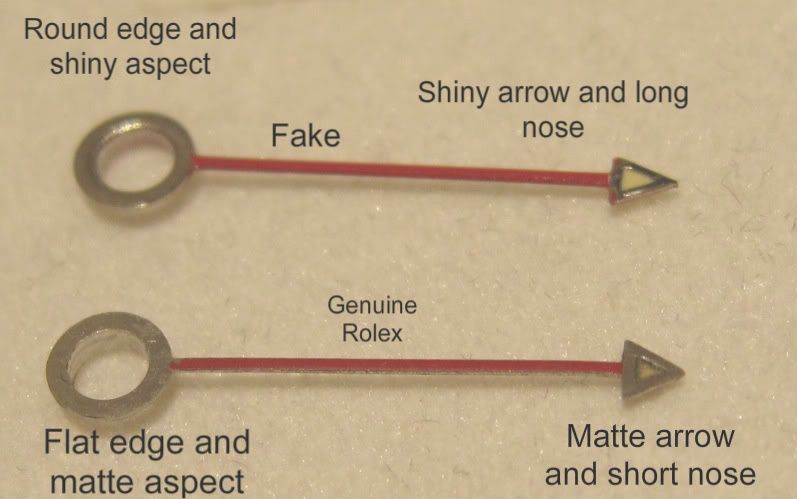 I know many of you wont be please by these last words about the many 6538 white big lolipop hands I see for sale on VRM, they are HK fakes.