Here's one, John..5513. 1.4 mil, CB stamped 1 66. I believe this watch has not been subject to a polishing wheel.
You can see that the Lower Right lug is thinner that the Lower Left. Note the image is a back view, so the lugs are inverted vis right/left and upper/lower.
Here below, you can see that the left crown guard is thinner than the right one, as would be expected, if the curvature of the case side is to remain the same on both sides of the crown.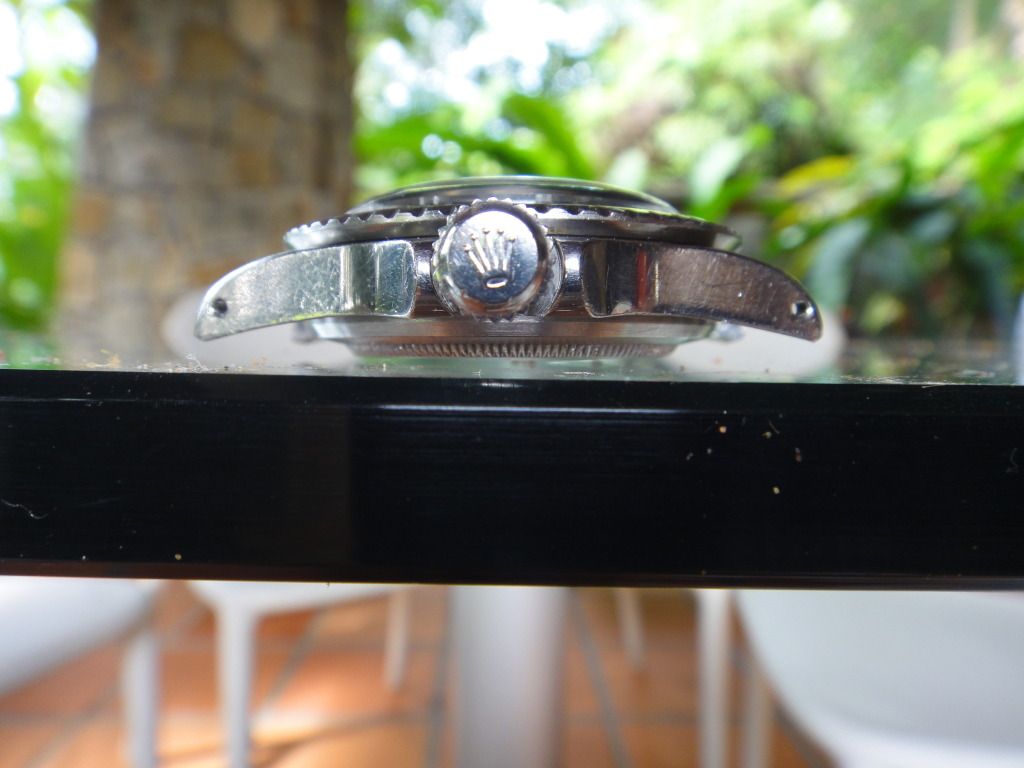 The difference is not large, but noticeable. For the above example, the lower left lug at the lug tip is 3mm wide, while the right lug is 2.5mm.
Another, a 1680 2.9 mil, CB stamped 111 71. Here the left guard is thicker than the right one; opposite of the above !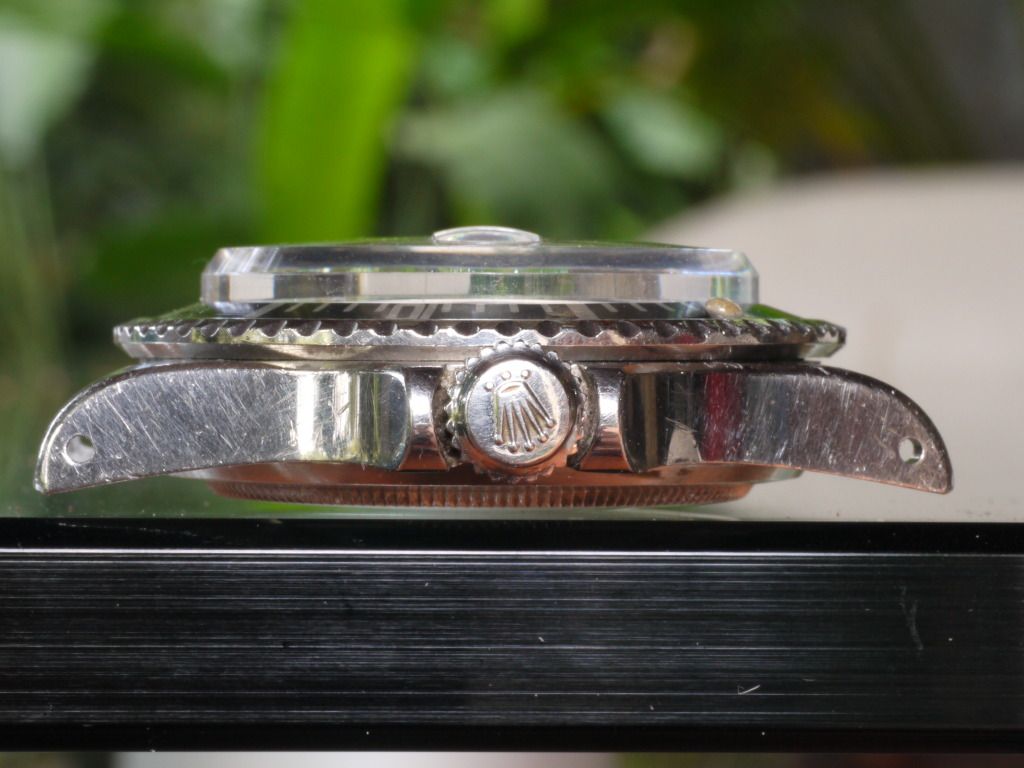 Not life threateninng discrepancies, and of no particular importance, but nevertheless interesting to anal collectors like me! LOL