Recently had the pleasure of meeting three friends at a west side restaurant, where we sat and talked, enjoyed some great food, and of course shared our enthusiasm for rolex. After enjoying a great meal together, a handful of exceptionally rare pieces soon lay on top of a napkin in front of us. We wanted to share some quick i-phone pics with the membership; please excuse the fuzzy photographs!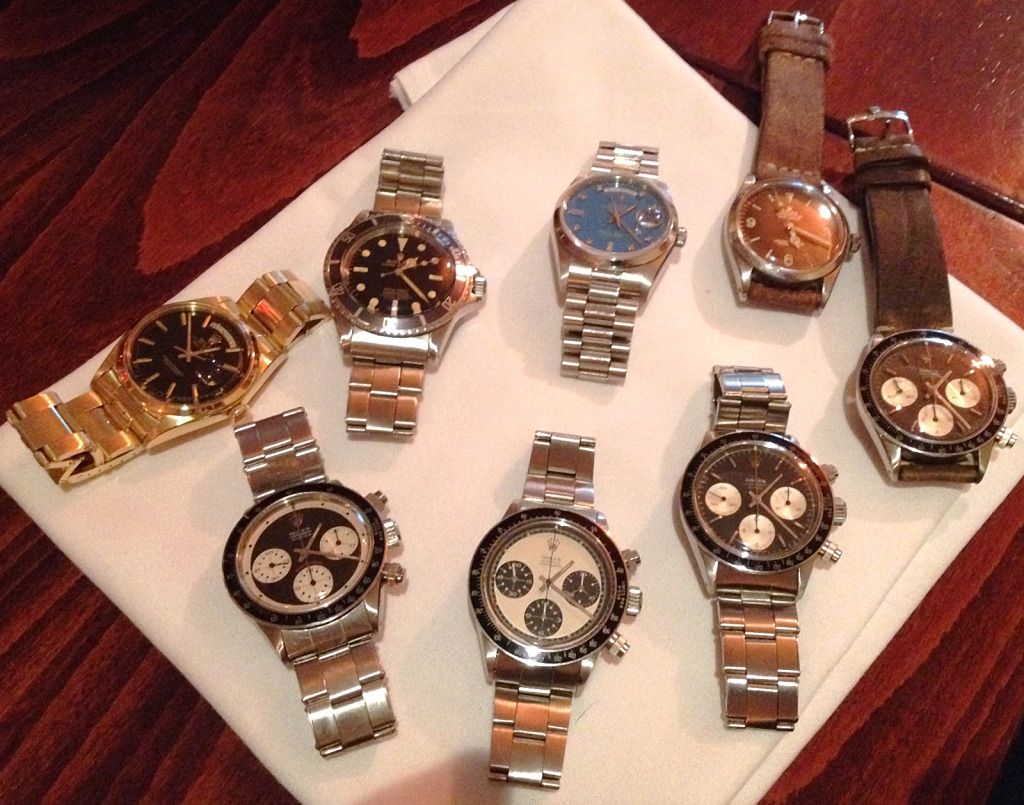 Starting off with the star of the bunch, a watch that needs no further introduction....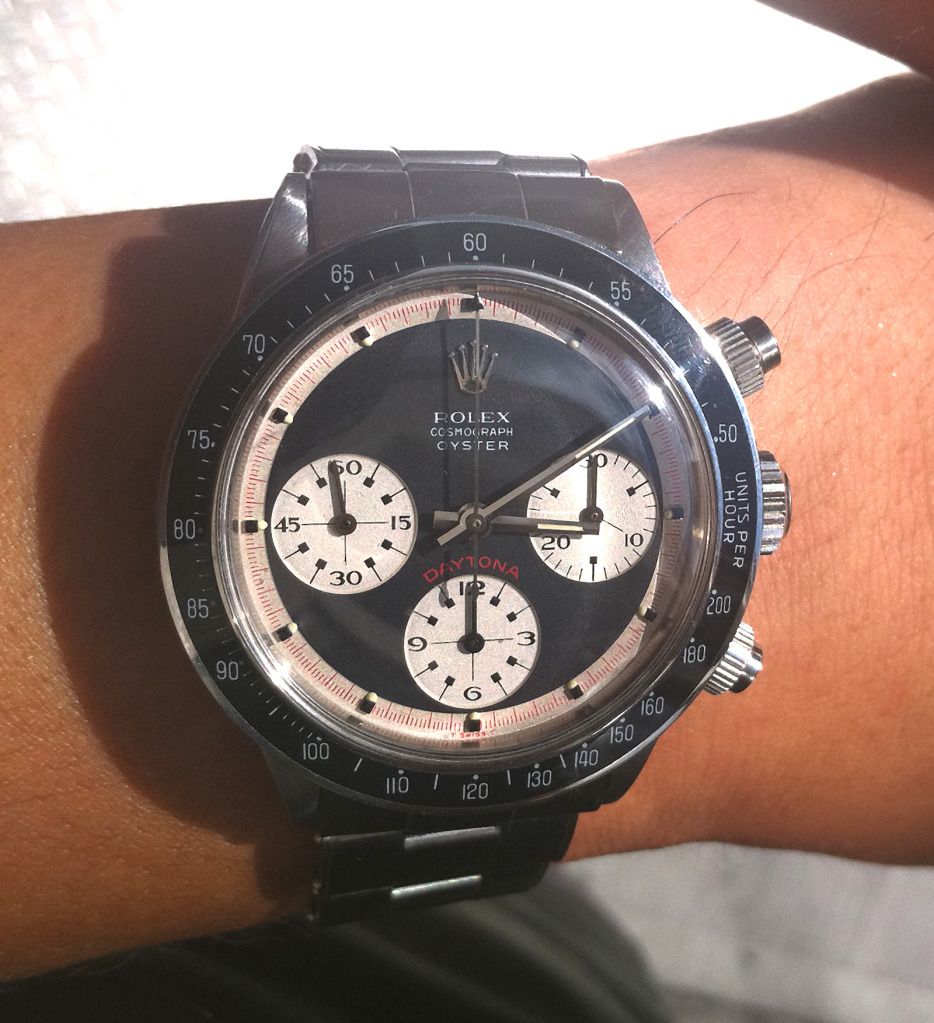 Another gorgeous piece, a two color gilt sub with a mirror finish dial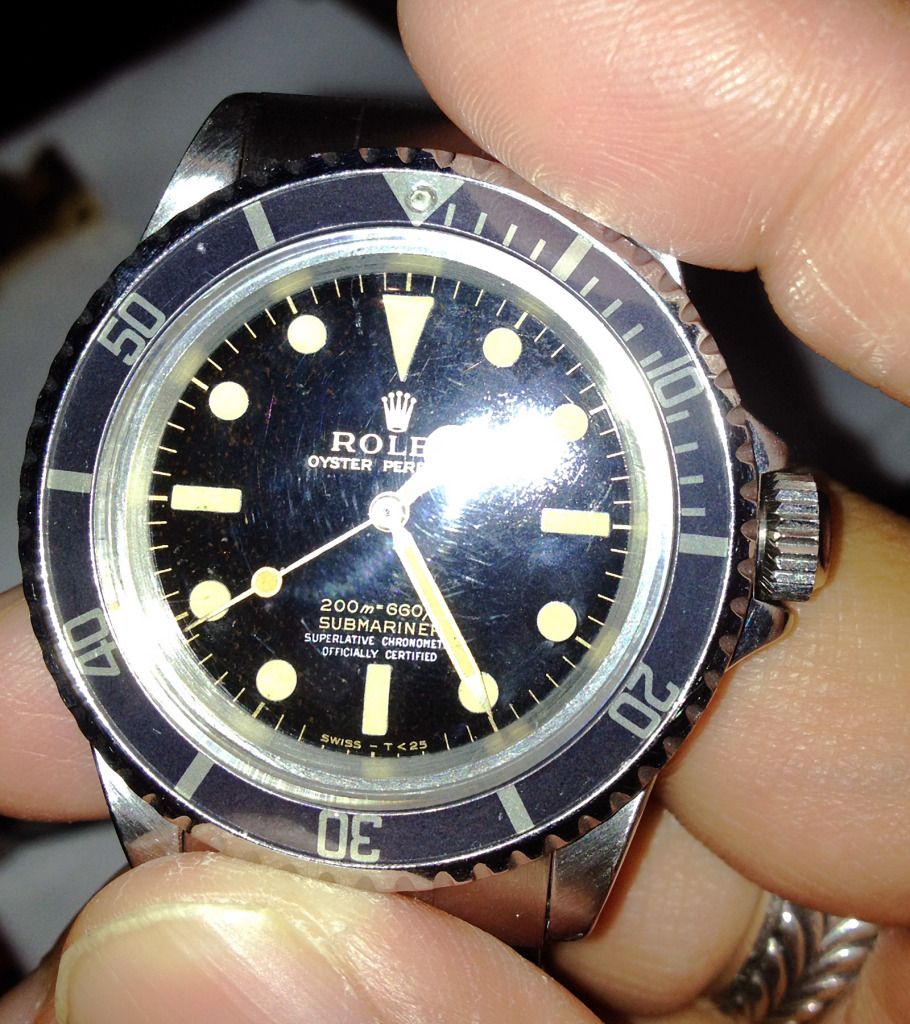 Next came the stellas, starting off with a new old stock pink gold day-date with a perfect baby blue dial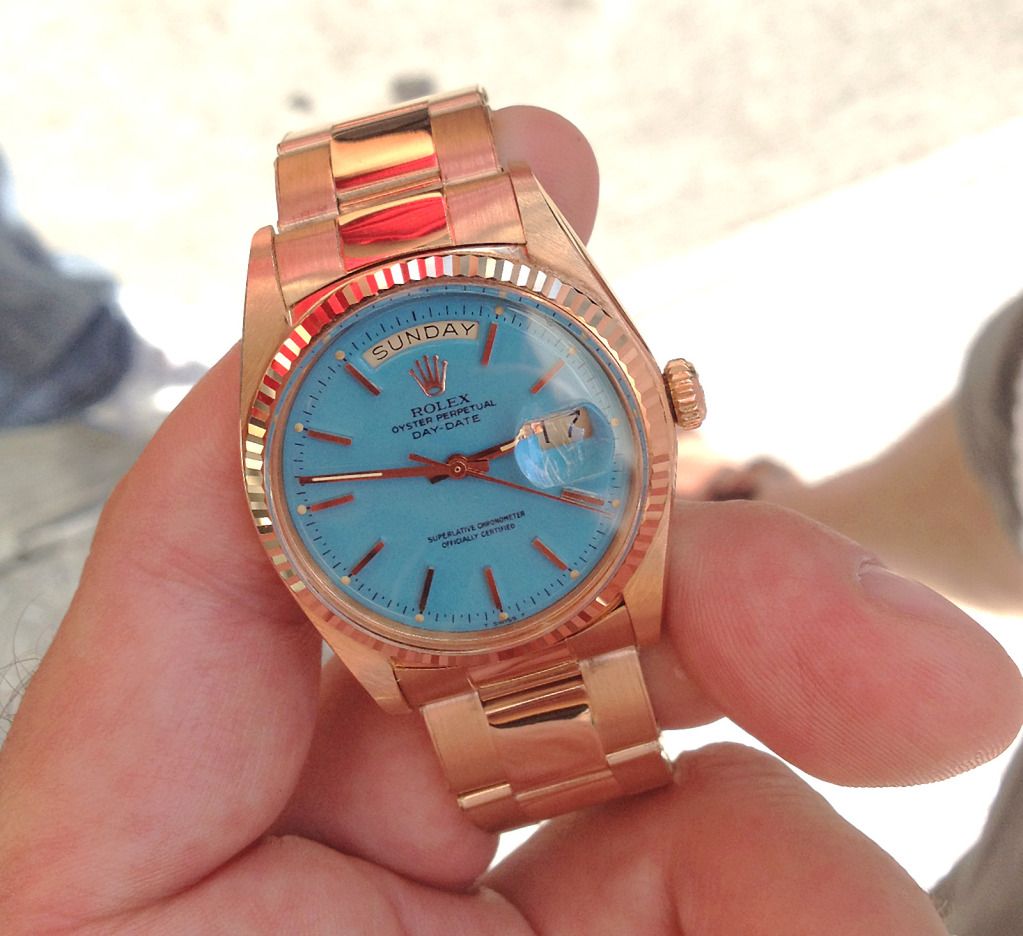 Followed by a 1963 1802 with a to-die-for black stella gilt dial
and topping things off with a platinum diamond dialed stella...
Back to the sports watches, what can be better on a sunny NYC day than a tropical Speedmaster???
Next an early 6263 with Mk1 pushers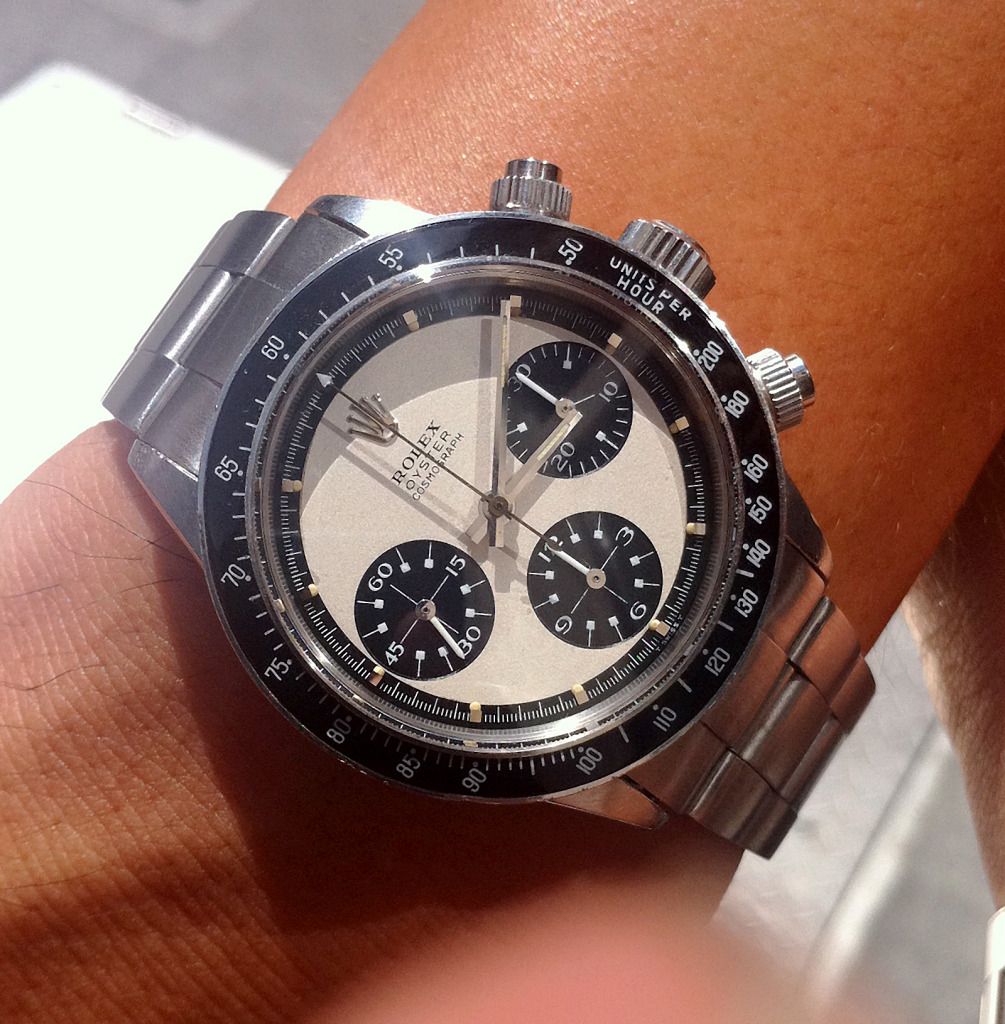 Finally my favorite shot, four rare Daytonas!!!