But at the center is my favorite 1013. My second favorite is my 1018...with an astrik below. My third is my black dialed 1013 that I sold and now wish I could find and get back. And if I got that back and fate put a nice 5508 in front of me, I might let the 1018 go. I have come to the conclusion that it is good to have at least one steel watch for those times that gold just doesn't seem logical.
Still my favorite...1013.
[IMG]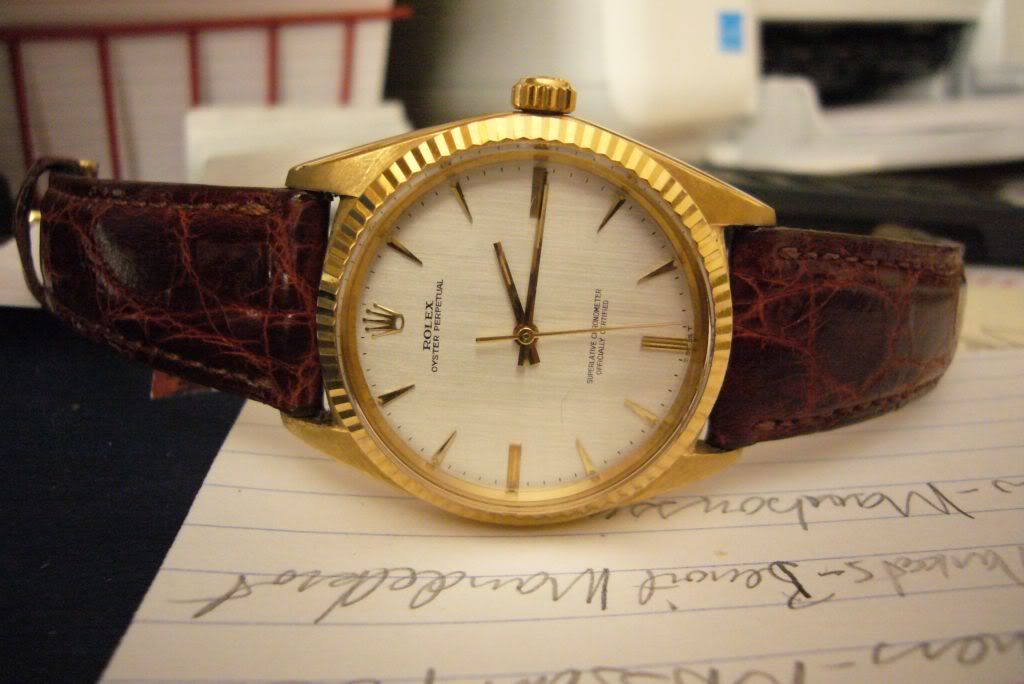 [/IMG]
[IMG]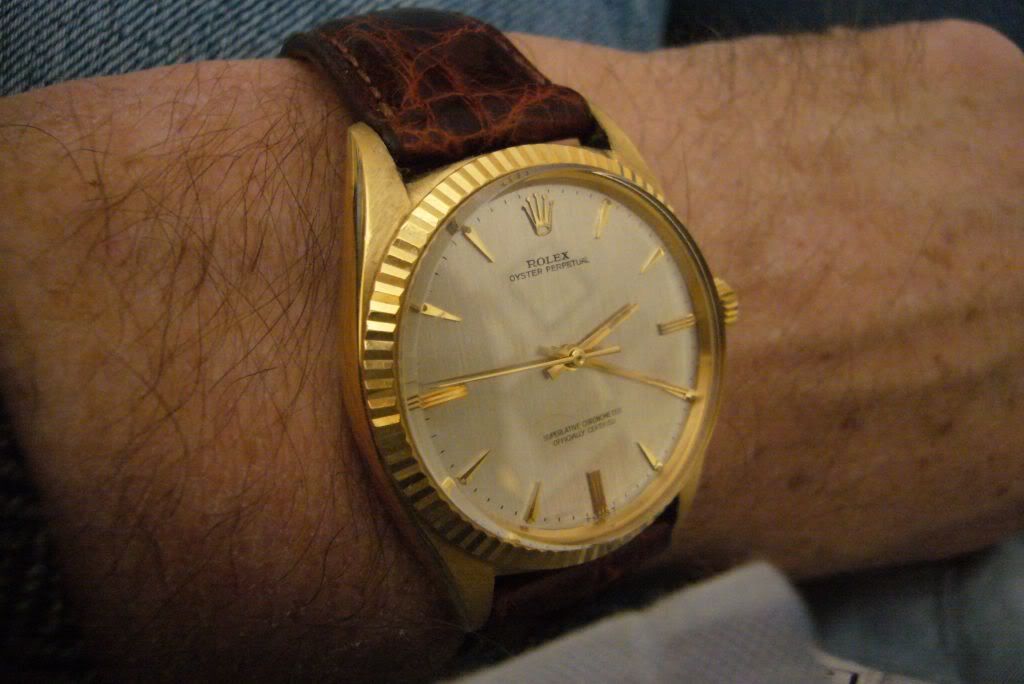 [/IMG]
The 1018 that is currently getting about 70% of my wrist time.* But would I sell this and replace it with a 5508?
[IMG]
[/IMG]
[IMG]
[/IMG]
The black dialed 1013 that I let get away and would love to find again.
[IMG]
[/IMG]
[IMG]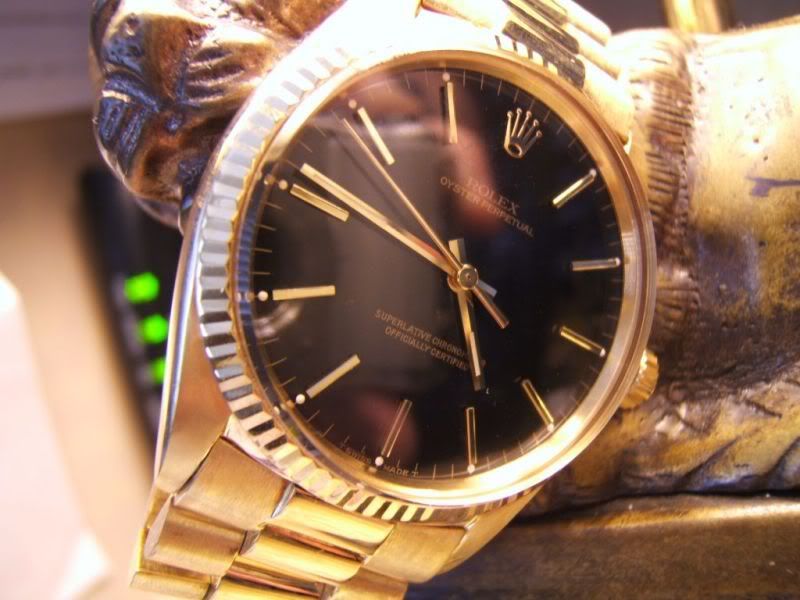 [/IMG]
John Ireland