As you might now i've been hunting down quite a lot of Big Crowns so i'm all aware about the fact that these rare vintage Rolex back in the days where not as special as they are now.
So that exactly the reason why I want to write about all those great iconic Rolex that have been serviced and then many of them got "destroyed" for collectors means, like yours you're repairing.
You see it shows it's extremely difficult to find a all original example as generally it's rare to find any big crown but it's really exceptional to find one thats still has all original parts.
Fact that these grail tool watches have been used but have not been serviced, or at least got the dial, hands or bezel insert got swapped is explaining collectors it's become hopeless to find one. I agree it's up to each personal taste to collect what you want but I like to find the impossible so maybe when you show your guys some of my 4 Line Big Crown Submariners, he allows me to use his pictures for my report, which would be cool! Let me know!
Cheers,
Philipp
4 liner as tropical should be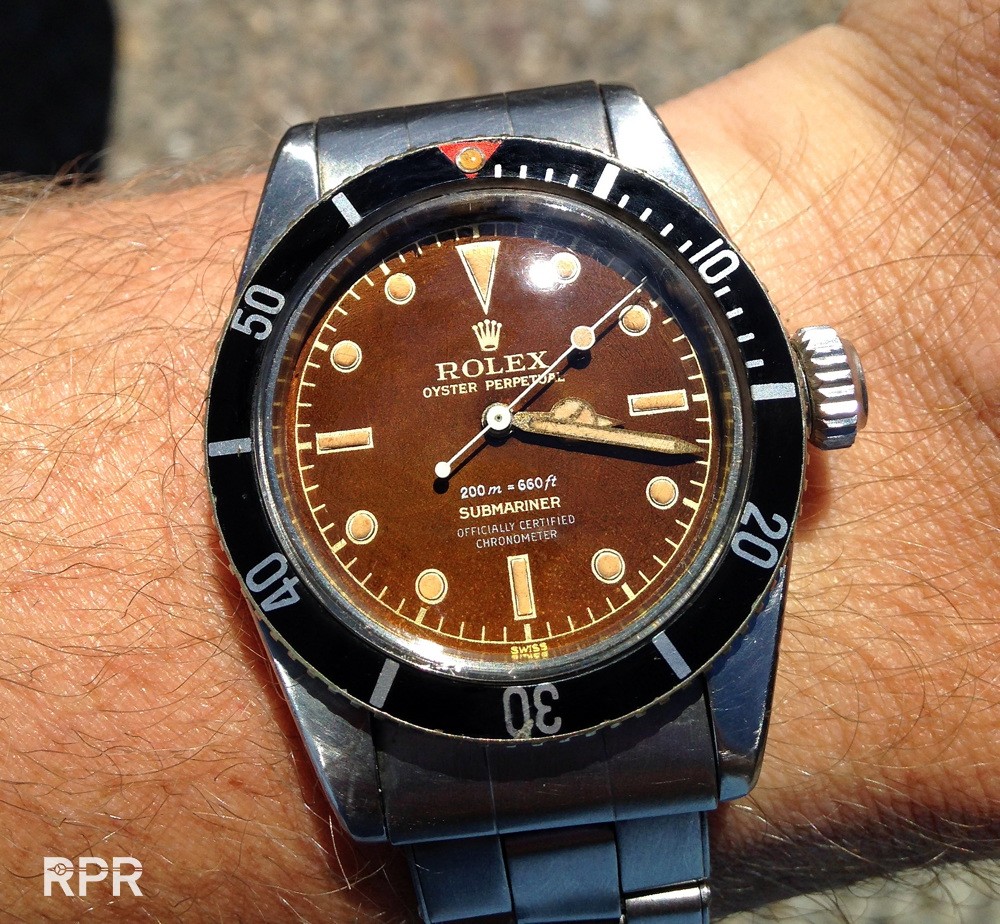 full set, including OCC, warranty, invoice etc..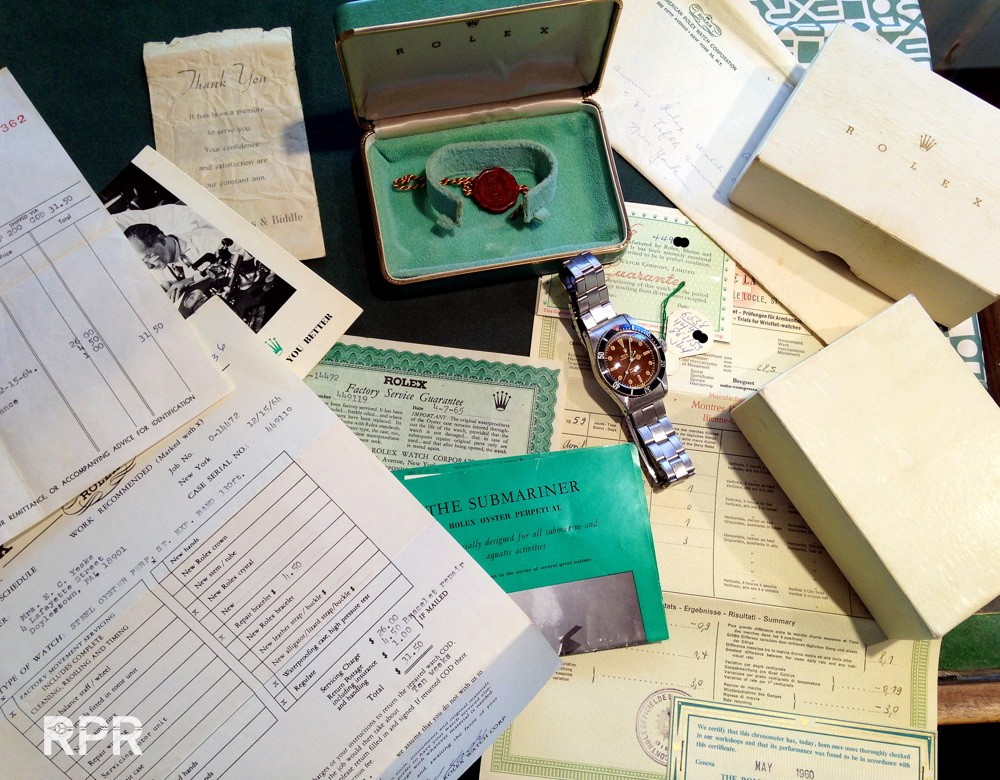 &
Got this on by VRF...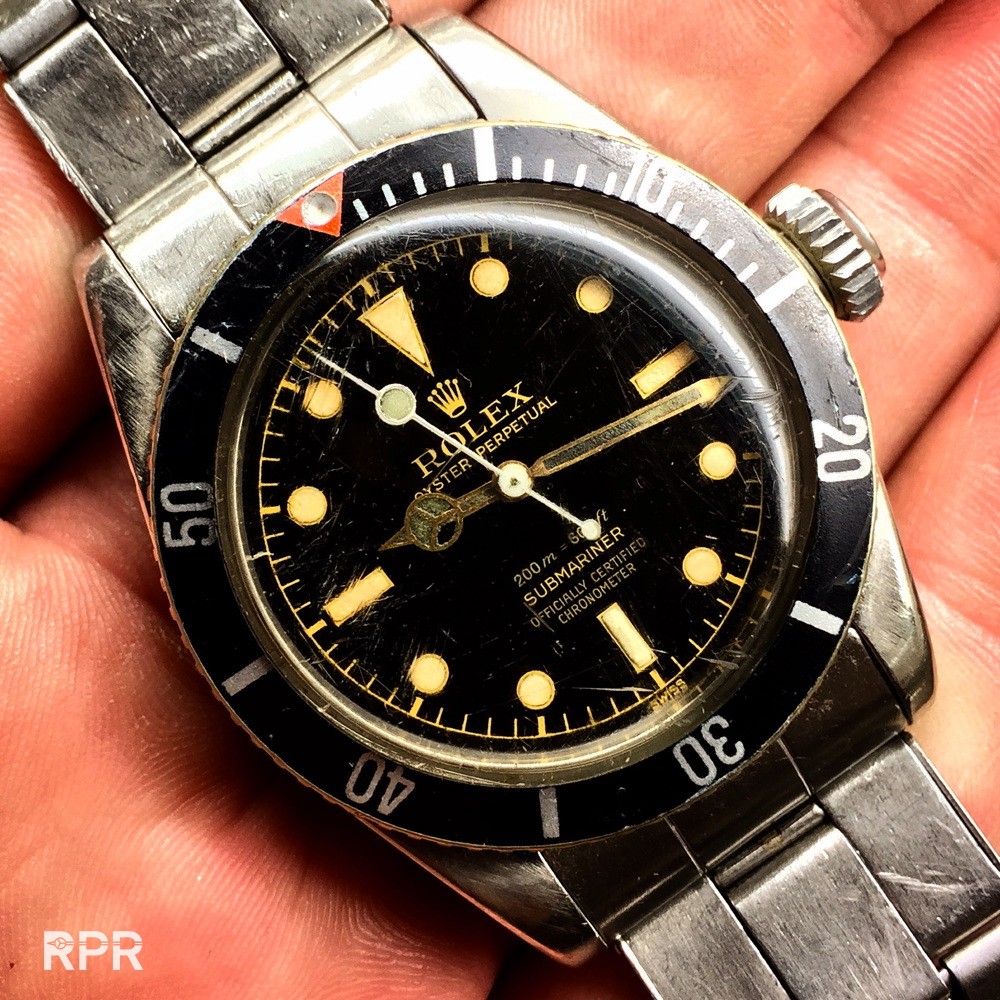 In case you missed it, great story over here:
http://www.network54.com/Forum/207593/message/1413320829/The+Desert+Big+Crown+6538+OCC...
Cheers and thanks again for tuning in!
Philipp