Hi, I am a new member to your forums. I hope to learn a lot from this site and its members.
I picked up my first true vintage piece from Jacek @ HQ Milton, a 1965 Day-Date 1803 in yellow gold, silver dial with a silver Spanish day wheel. It is in pristine state, original dial and hands with a new crystal. It has been polished- maybe once before, as the fluted bezel is still quite crisp. The polishing must have been some time ago, as the watch is developing a rosy patina around the lugs.
I also really like the strap, a HQ Milton Spanish blue leather which gives the watch a more contemporary casual style. Overall the watch is pretty much what I wanted- a very clean precious metal piece with the timeless iconic Rolex design.
(macro pics courtesy Jacek/HQ Milton)
[IMG]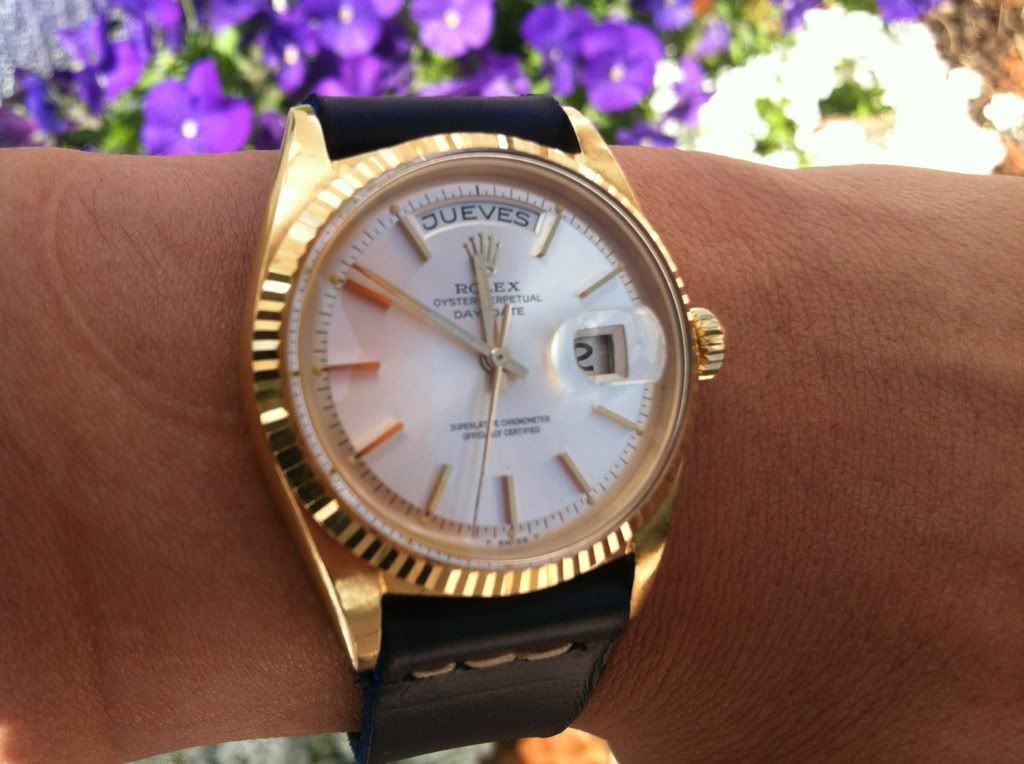 [/IMG]
[IMG]
[/IMG]
[IMG]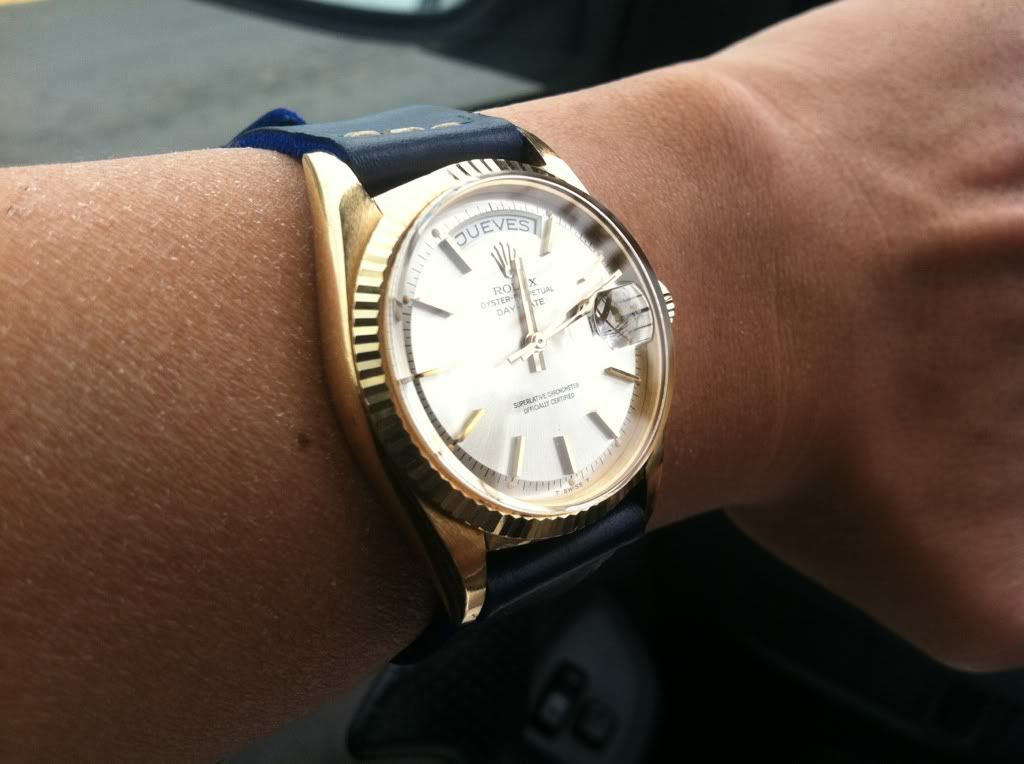 [/IMG]
[IMG]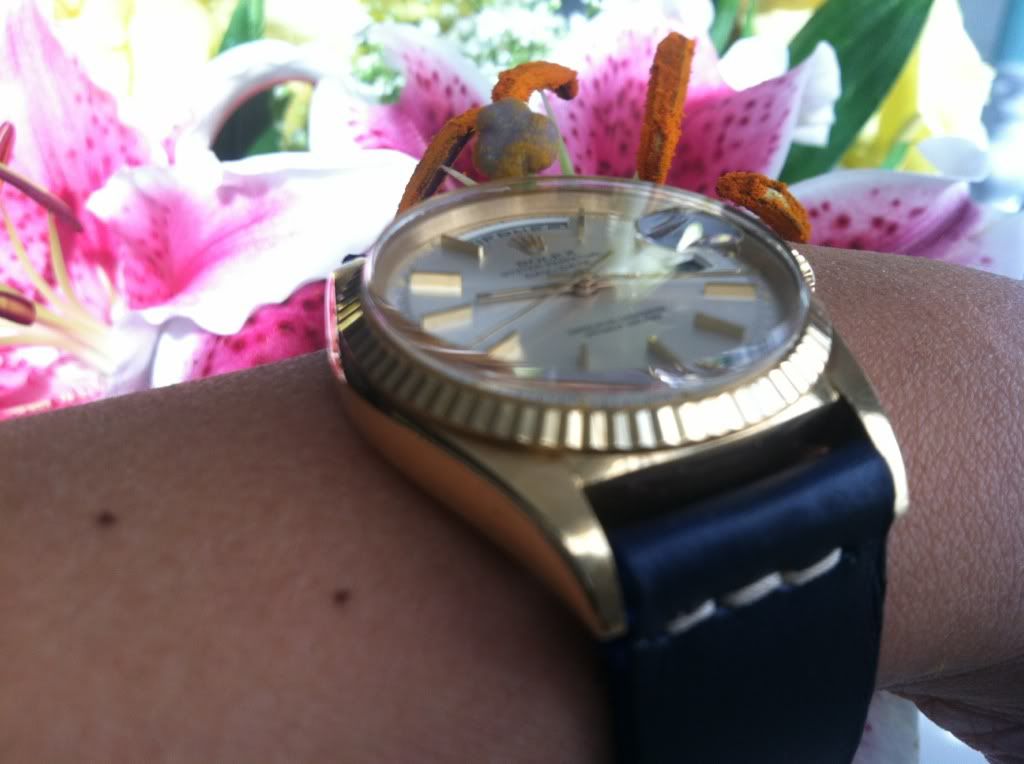 [/IMG]
[IMG]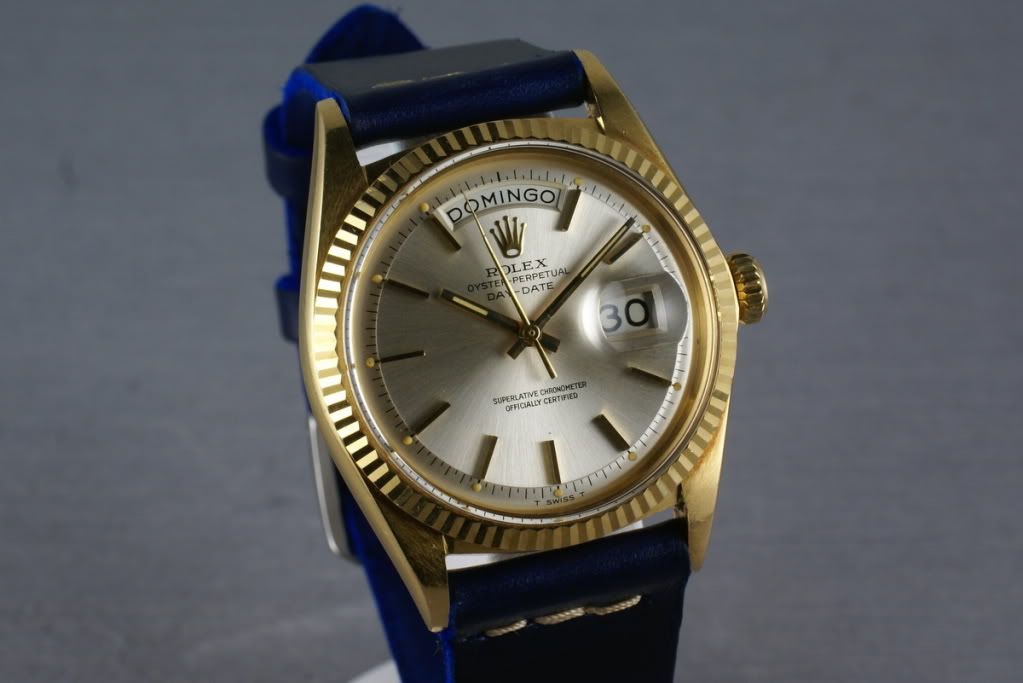 [/IMG]
[IMG]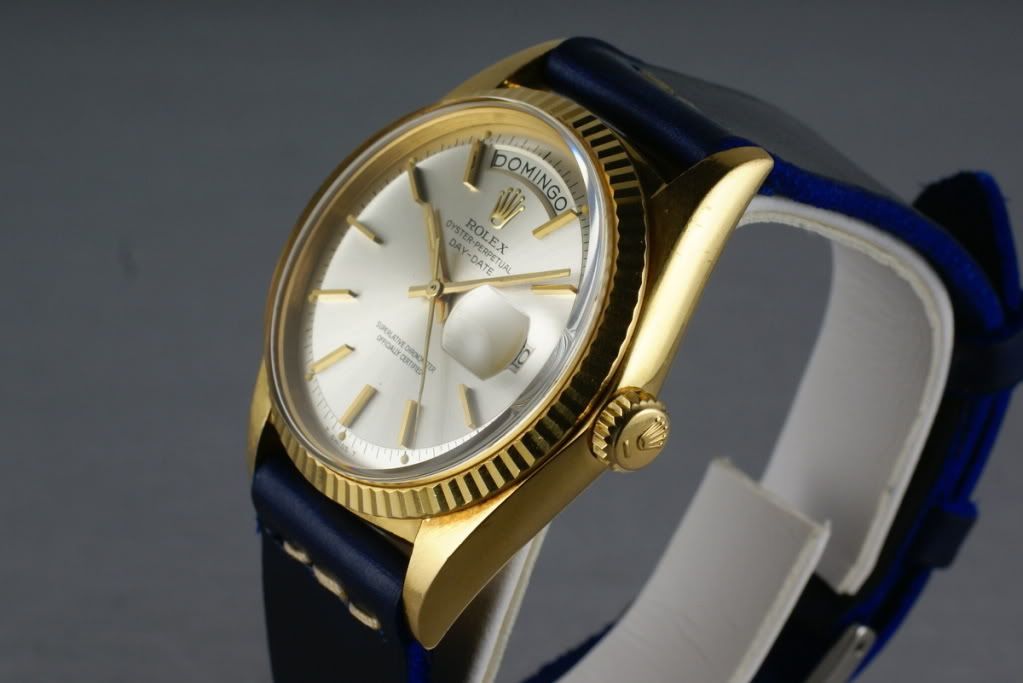 [/IMG]