Here we have to pics from Japanese Rolex Papers.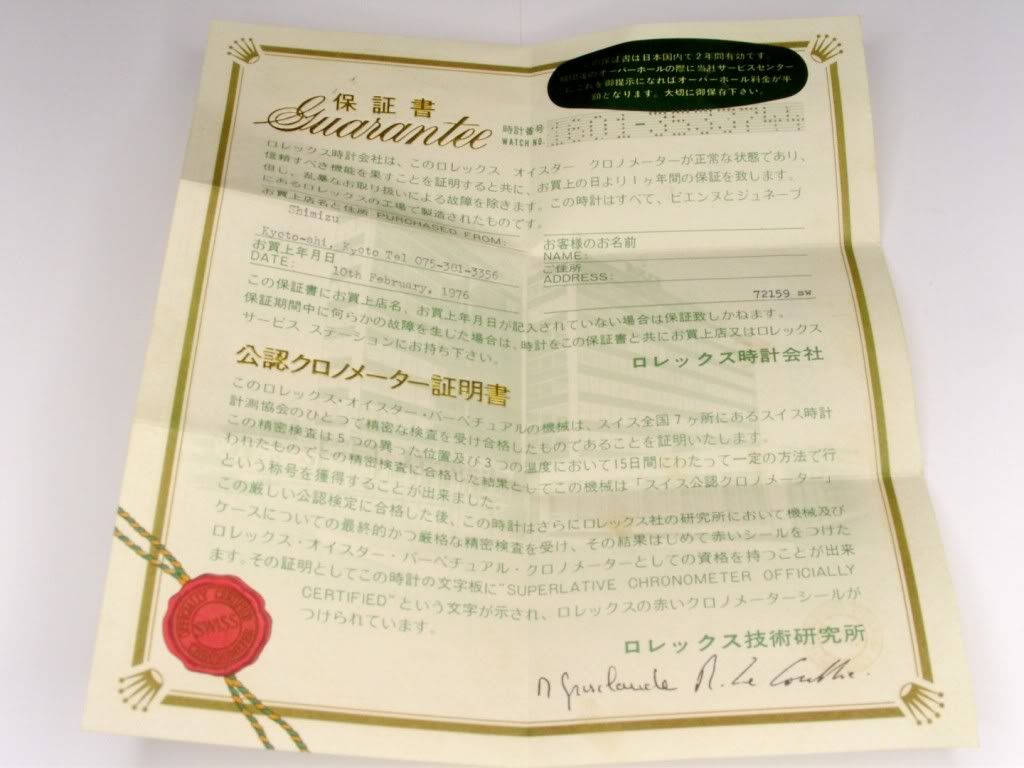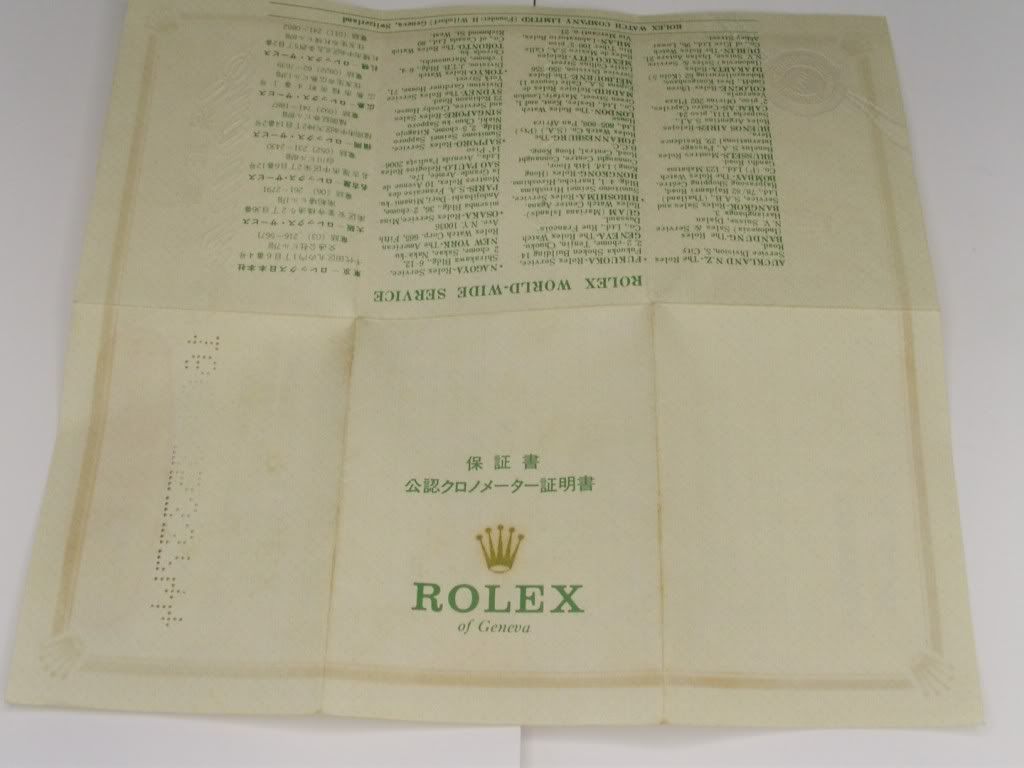 One is a 3 way fold to fit in a green Rolex booklet with the calendar-card
the other is a multi-fold and has no Rolex brandname at the top when it is folded.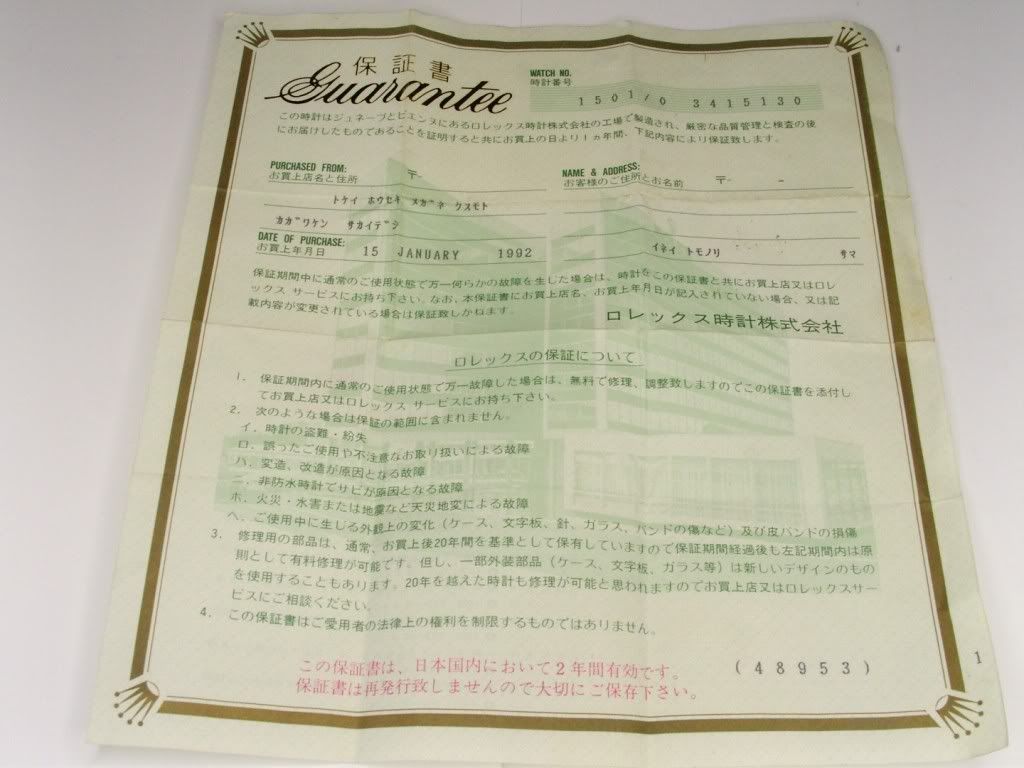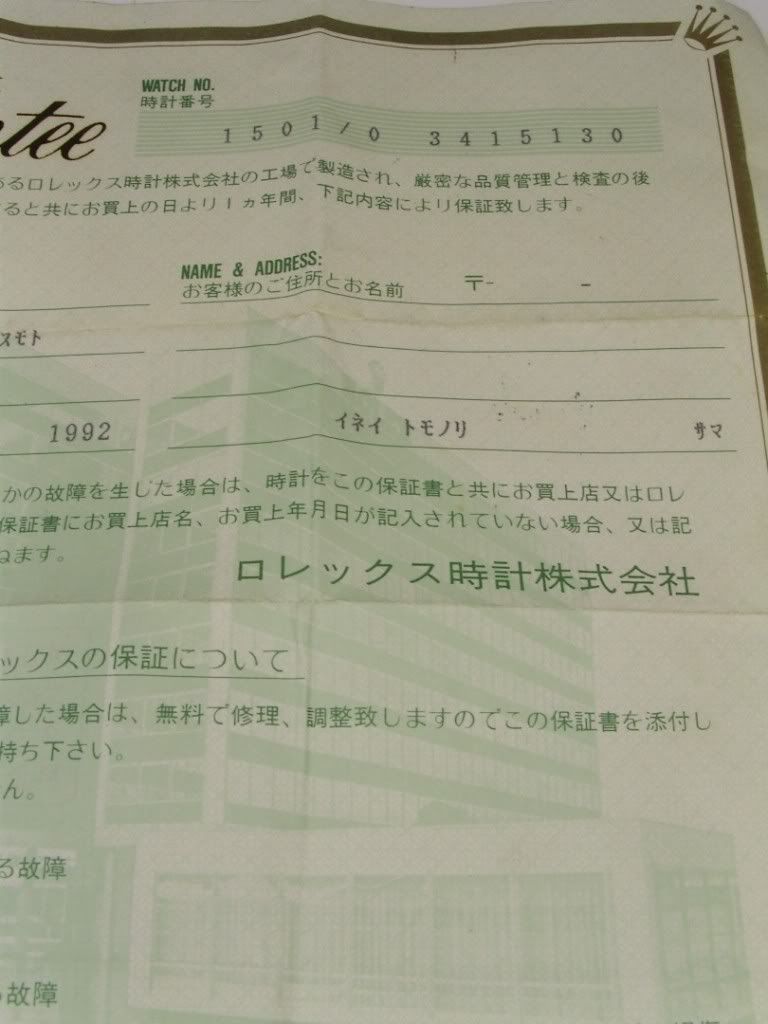 The watchnumber starts with 3415xxx so it should be from ca. 1971 but according to the paper it is is sold 20 years later..
One paper has the red chronometer vignet the other has none ( but is a ref 1501)
Can somone please enlighten us?