looks great with jeans and sneakers...and with a suit...and your watch is stunning. Yes if I was in certain sections of certain cities at certain times of the day and night, the gold head on the gold bracelet might be considered asking for it. But...that is why we have long sleeved shirts. I was in Paris on the Metro and I was over in the 19th and I started feeling my DD was maybe considered unfriendly so I simply slipped it off and put it in my pants pocket. Two minutes later the world changed and the watch was back on my wrist.
While I love yellow gold (more than white or pink) a gold head on a gold bracelet can sometimes distract from the watch. I would really experiment with a nice croc strap...it actually makes (IMO) the watch look richer...yet it still works with sneakers and jeans.
I'm going through a reverse situation, wearing a steel watch after years of only being into gold. It is the black dial and the hands that makes it feel and look as rich as gold.
But the last watch I will ever sell is my gold version of the same watch.
Though now I wear it on a strap...
[IMG]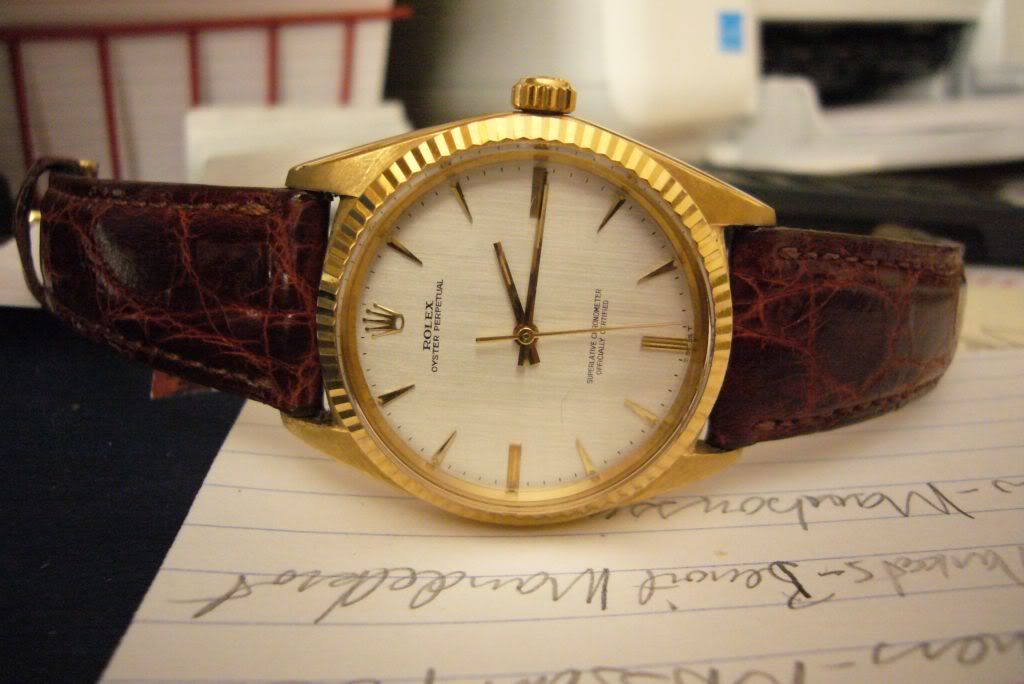 [/IMG]
I'd give leather a try, if nothing else for the fun and variety.
Your watch is very handsome.
John Ireland