...about that is that it further establishes
precedent
for Rolex's procedure on recalls (at least in the USA), even if they were never really made public and were excluisvely between Rolex and their dealer network.
So Rolex discovered there were technical problems with the Super Oyster and they put the word out to their delaers to make it official policy to return
all
Super Oyster watches they could get their hands on to make a fix--you (Tommy) have the documentation to prove this.
The fact that there are still Super Oyster crowns on some of these models today proves that despite their desire to make the fix, this was an inefficient method of recall, but one that probably suited Rolex's PR needs at the time better than a public call for return of the watches (i.e. "Rolex's famous Oyster watches found defective and not water resistant!").
Likewise, if in years to come Rolex put out the
private
bulletin to their dealers that all "X" dial models should be sent to New York for testing and/or replacement of their "X" dials (where "X" is an unwanted quantity), then it would not really be all that different from Rolex's standpoint. Even if there were, say, actual
public
recalls going on (such as 6542 Bakelite bezels) there could also be simultaneous
unpublicized
recalls going on, as well.
They had issued other unpublicized need-to-know service alerts previously and we can see that this was their modus operandi for dealing with problems for watches already in the field...when they had the choice.
Therefore, this twin track method--public and private recalls of questionable watches--is most probably how Rolex faced the S-90 scare in the late 50s.
Let's not forget:
"The company [Rolex] said it has instructed dealers to ship back all the special model watches [6542 GMT] for checking."
How many other models had they instructed their dealers to ship back for testing that were
not
publicly known? Maybe
most
of the 50s-era super luminous Sports models? Once again, methinks so.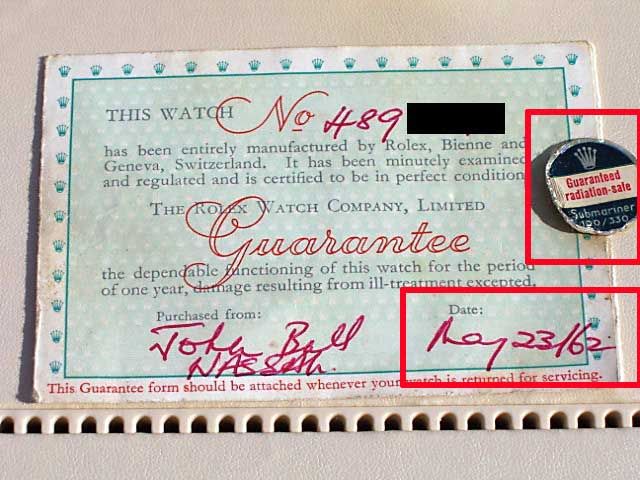 Best,
T.