Rolex 14k SOLID GOLD rivet bracelet from 7/66. Bracelet tight and is in really nice condition.
GREAT for your GOLD DAYTONA!!!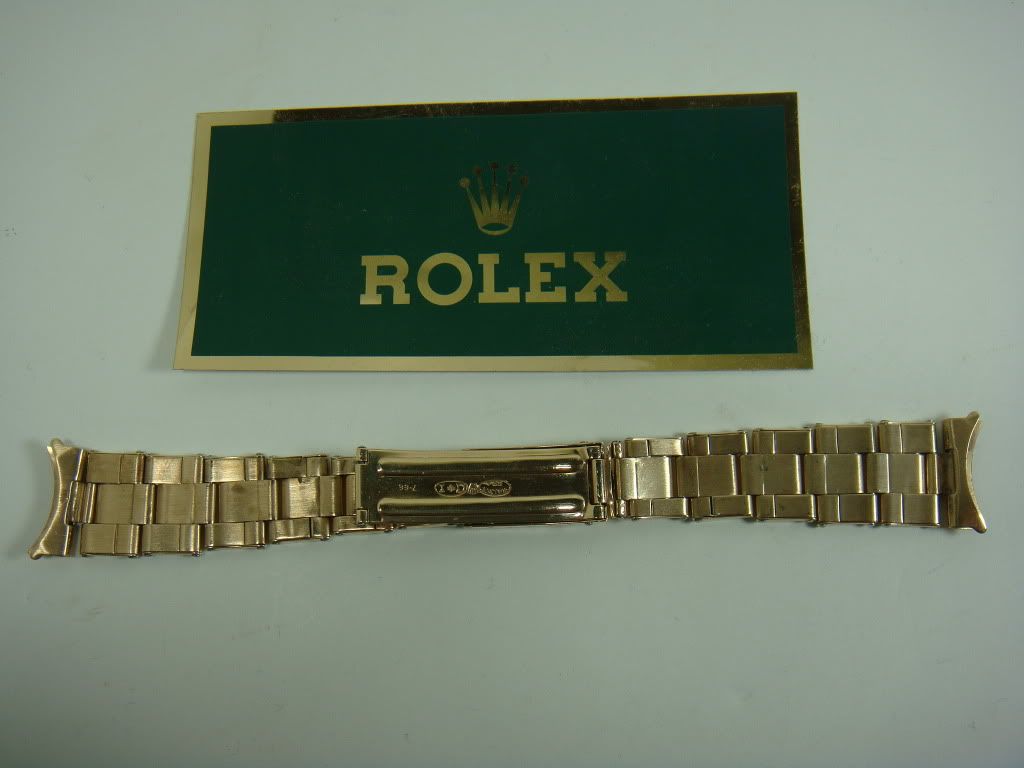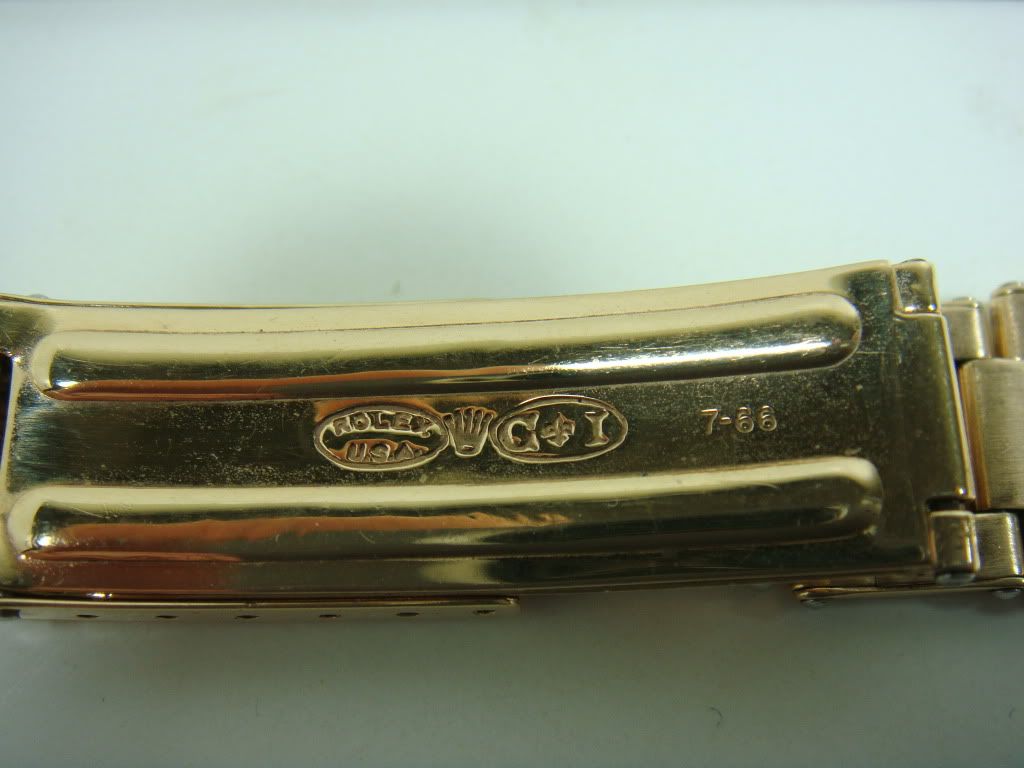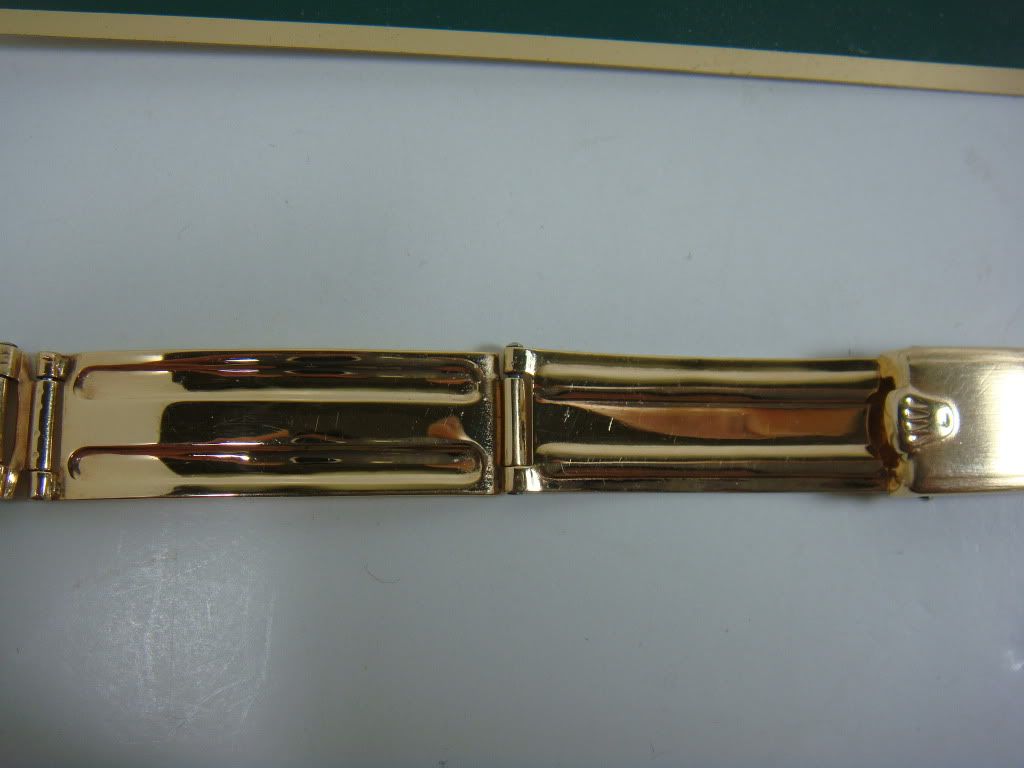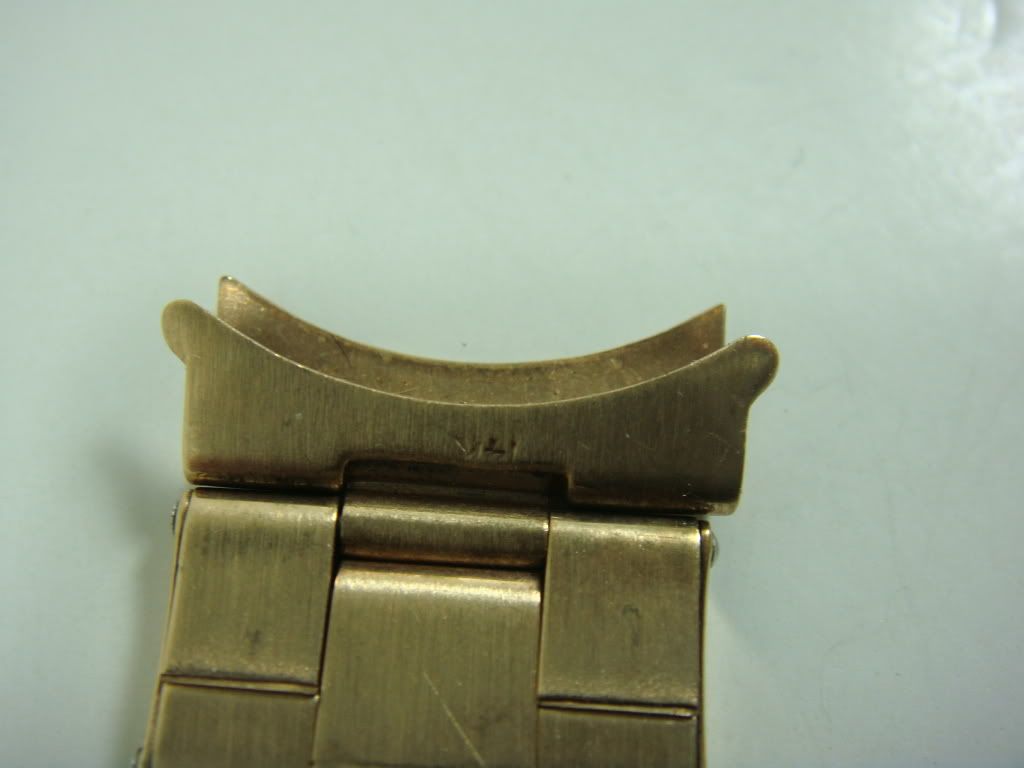 Price : $2500 Or Best Reasonable Offer.
Payment : BankWire + Fees
Shipping : At cost to the buyer. I use Parcel-Pro
Returns : Only if you receive anything other than whats listed here.
Many References available upon request. I'm also a member of the IWJG and my membership is in good standings.