Style: Oyster (Rivet)
Metal: Stainless Steel & Gold
Ref.: 6636
Date Stamp: 4/64
End Links: 58 (20mm)
This is the correct bracelet for a full-size two-tone Datejust (ref. 1600, 1601, 1603, etc.), Turn-o-Graph (ref. 1625), or GMT-Master (ref. 1675). With different end links, it would also be a perfect match for a two-tone DeapSea Special - if you have one of these laying around in your drawer.
Anyway, the bracelet was worn for a couple of months and then put away due to the cracks developing in the gold elements on its sides. This problem helped the band survive in the condition that it is, but it leads nonetheless to one of the two issues that I have to disclose:
#1: The surface of one of the middle-links was tested on a jewelers stone for gold content. As a result, the shiny finish has been affected in this spot. For optimal appearance, this one middle-link should be refinished.
#2: As a result of a design failure (steel rivets holding together steel parts with the help of gold 'braces'), the gold elements on the sides of this bracelet design have been prone to cracking/breaking. (This is probably why so few of these early two-tone Oyster bracelets survive to this day.) This particular bracelet developed this issue in three separate spots (a, b, & c). I believe that the damaged parts could be easily repaired/replaced by a skilled goldsmith/jeweler, but would prefer to let the future owner decide how to go about it. (Different people have different opinions on optimal degree of restoration.) Alternatively, you could scrap the gold parts and use the proceeds to have the band converted to a 100% steel version. In the meantime, the bracelet can still be worn/displayed 'as is'.
I attempted to show off all these 'issues' in my pictures, so please refer to the scans for the rest of the story: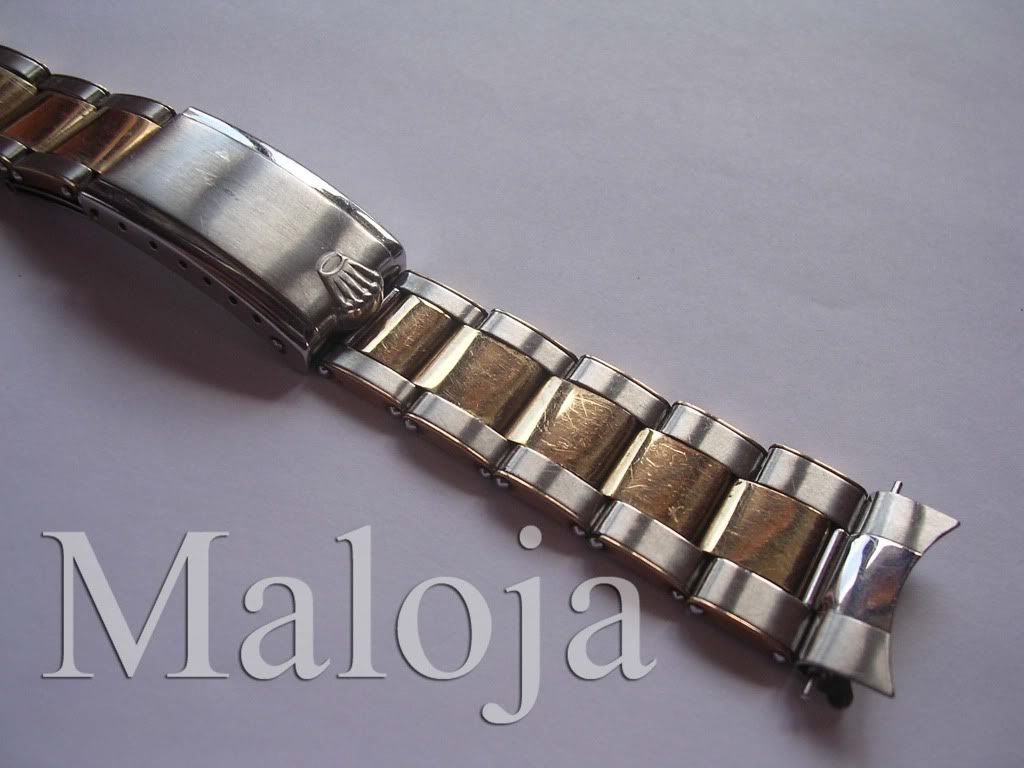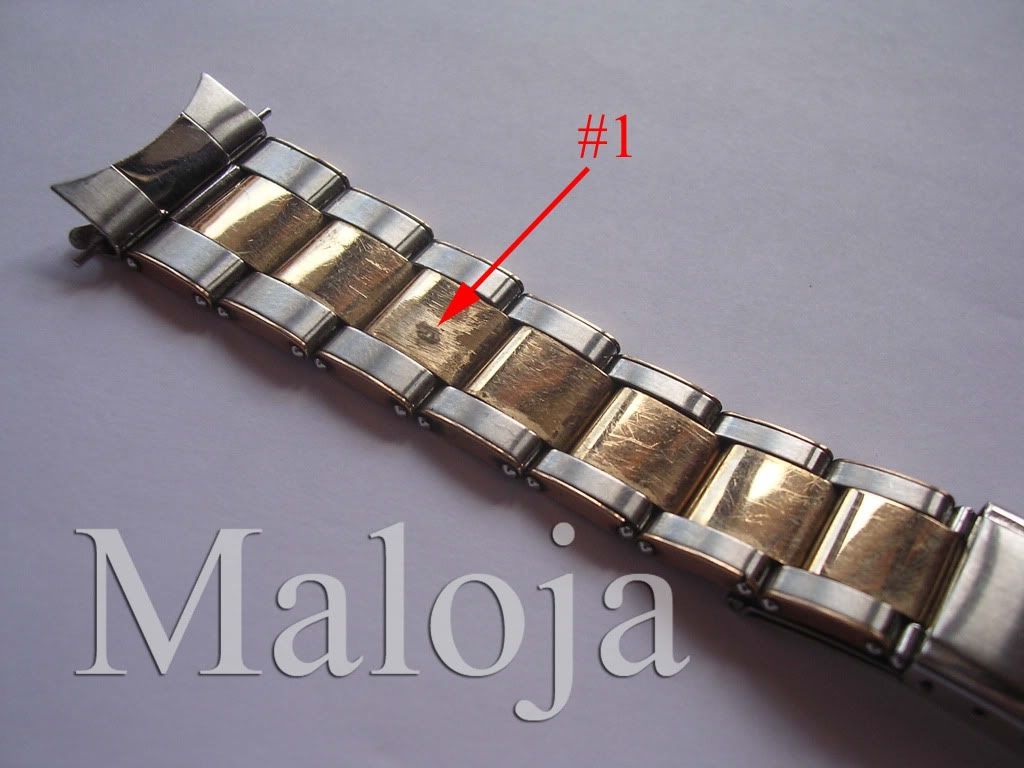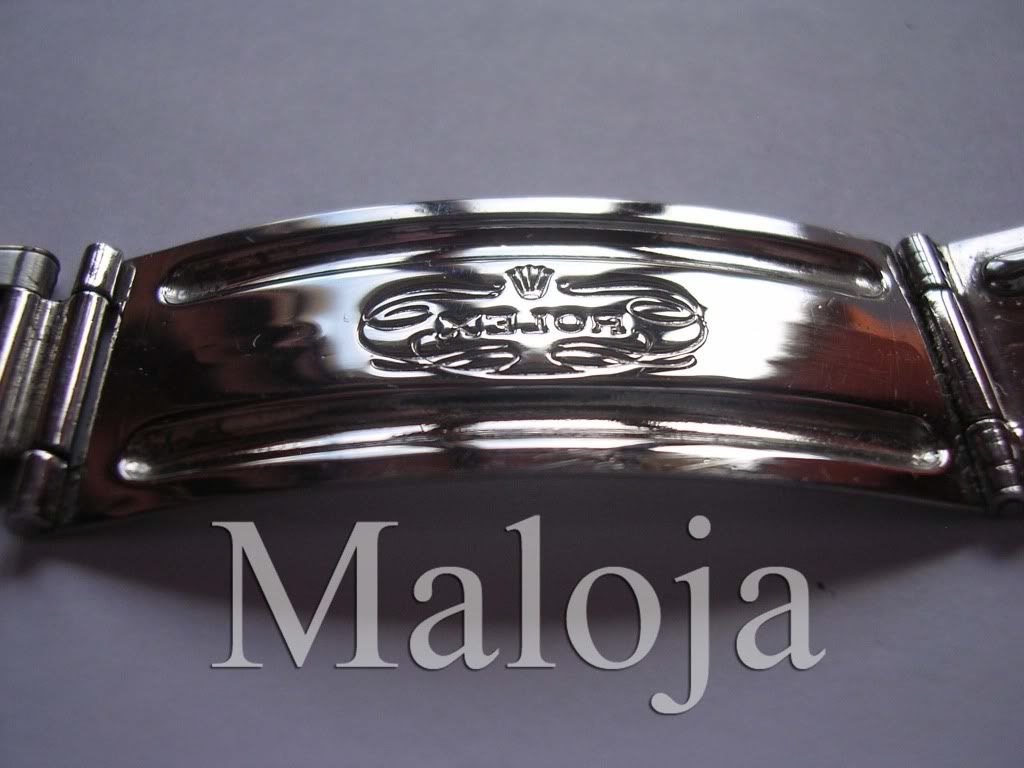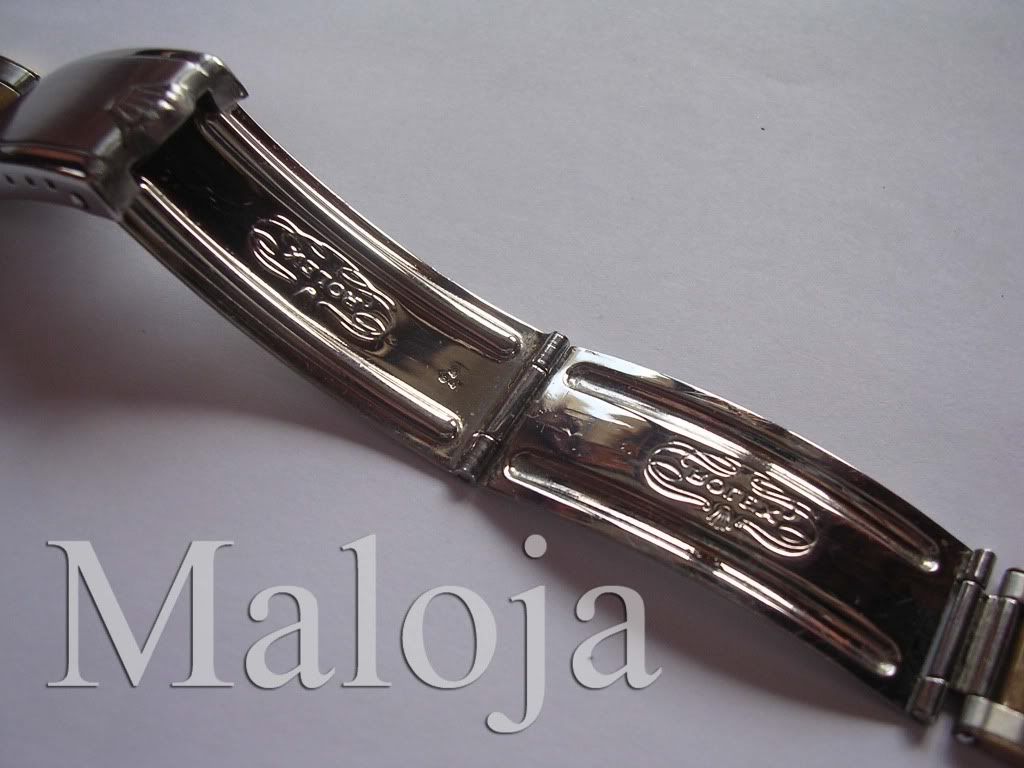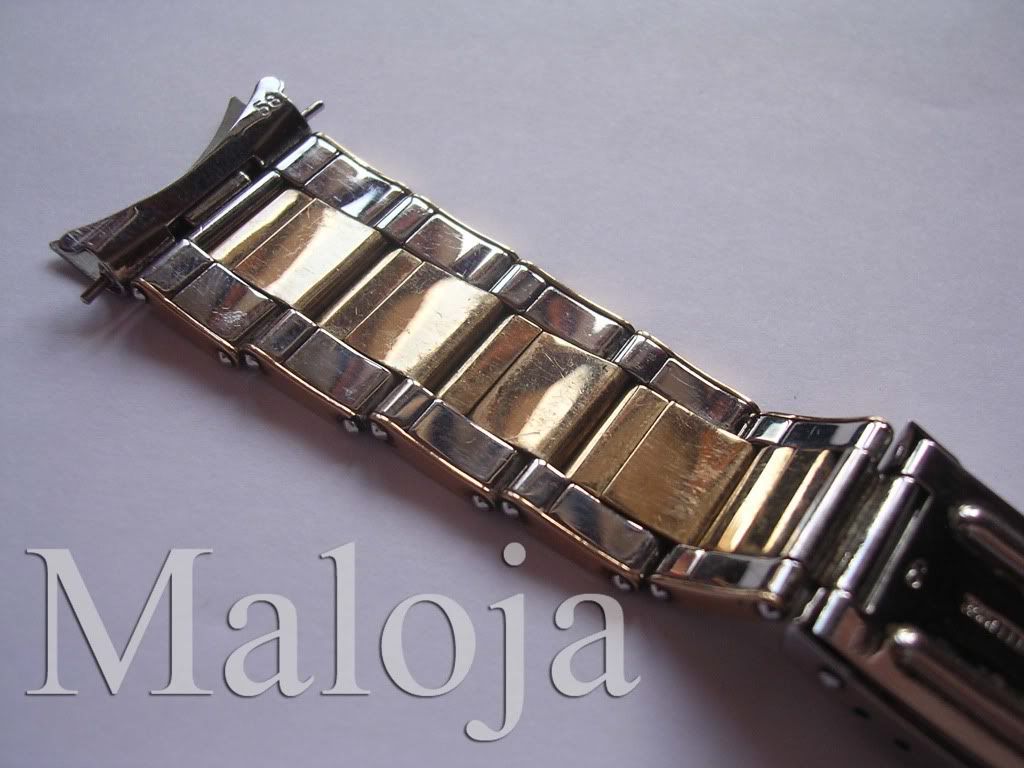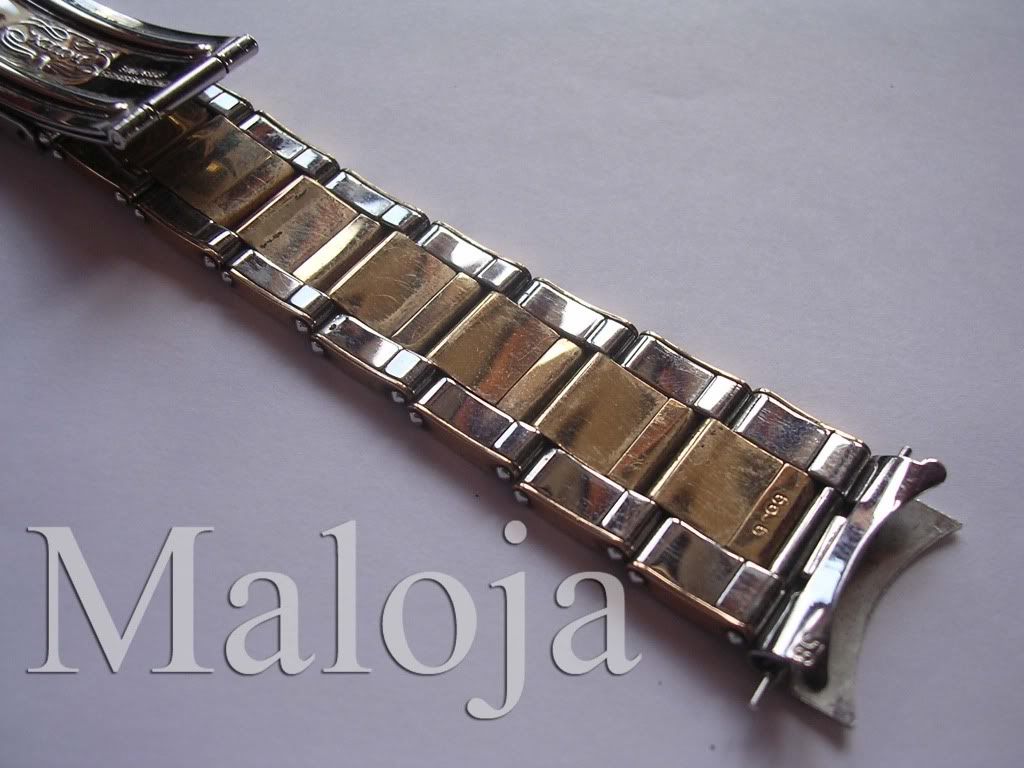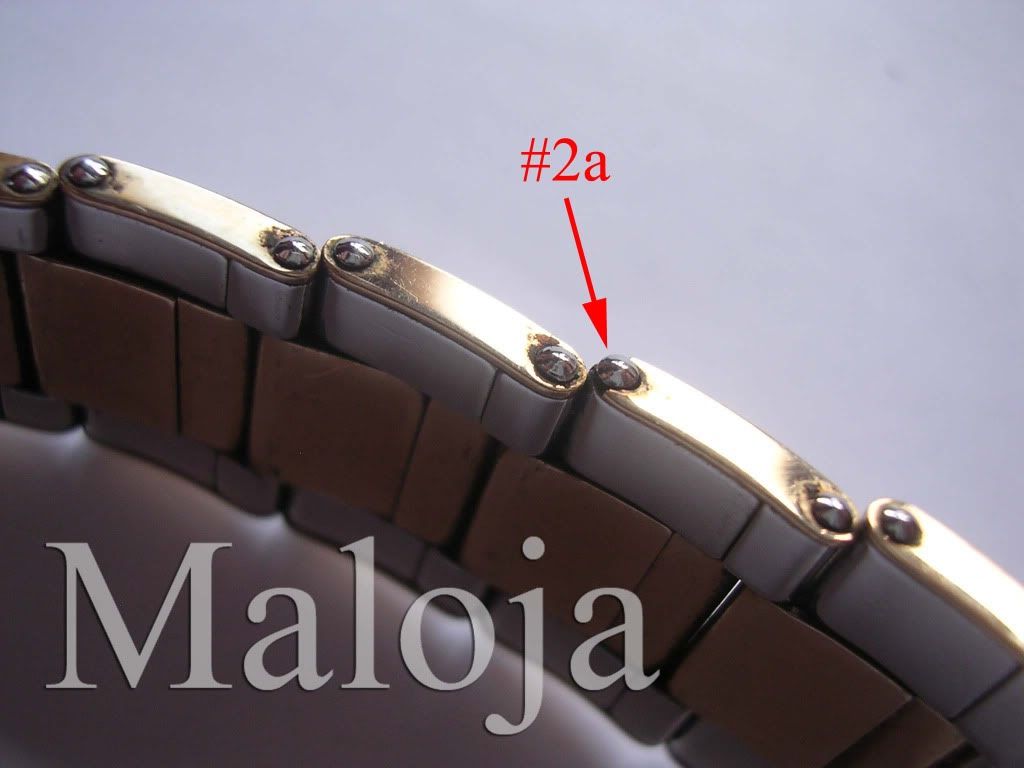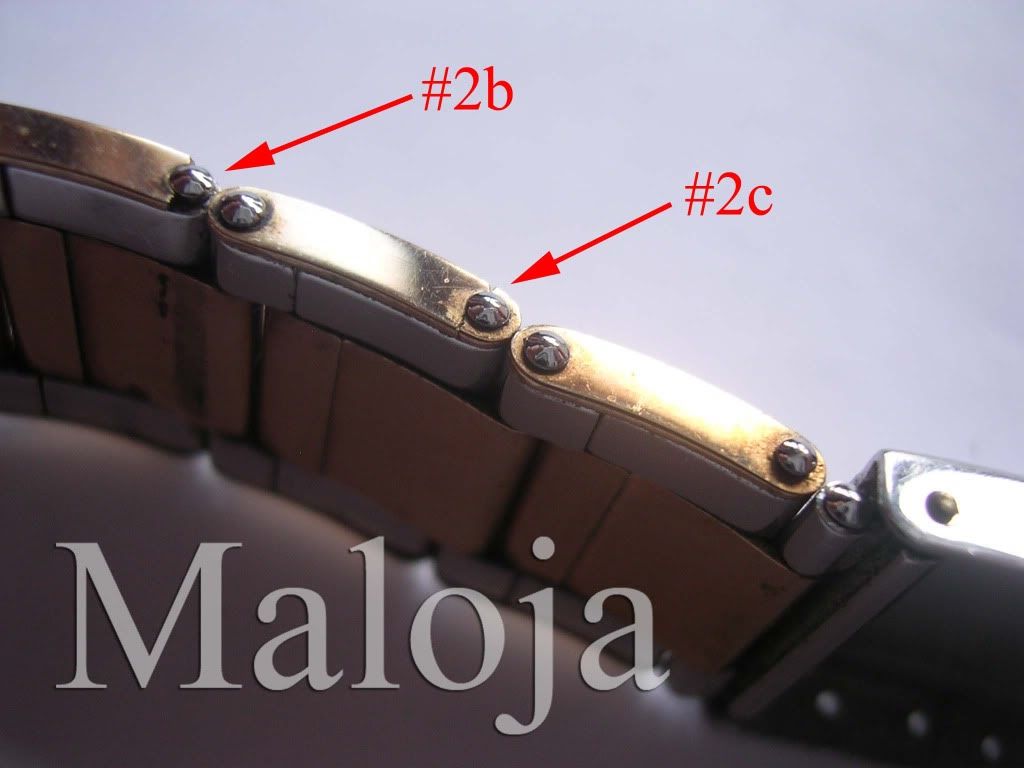 My price: 1.2k Euro. The last time I checked, the cost of the cheapest 20mm two-tone replacement bracelet from Rolex Service Center was more than twice as much as my asking price. (In addition, in most countries, you would need to trade in your old bracelet and pay for full service to your watch.) The price includes shipping worldwide, but you will be responsible for insurance (if I can't insure it to your particular destination with the shipper).
The band is currently in the EU, but I am planning on coming to the US by the end of next week and would be happy to ship the bracelet from there.
3 day return policy if the band is not as described or does not match the pictures. Shipping fees are not refundable and the bracelet would have to be returned in the same condition as received.