Hello,
for sale this gorgeous and never polished 18038 Day Date with perfect Onyx dial  7,6 mil from '83.
President jubilee bracelet 22 links without stretch, also never polished same of The case.
This watch have sleep long time...please see the oxyde on case.
The watch are accompained with original warranty from Astrua,  Official Italian dealer in Turin.
My request, net for me, 12,5K USD, plus shipment at your charge/choice payment bank wire.
Full refound, minus shipping cost, after 3 days inspection for any reason, not  original or same of described.
Many reference worldwide, I'm IWJG, WWT, WTA member in good standing.
Thanks a lot for your attention and VRF for space.
Cheers
[IMG]
[/IMG]
[IMG]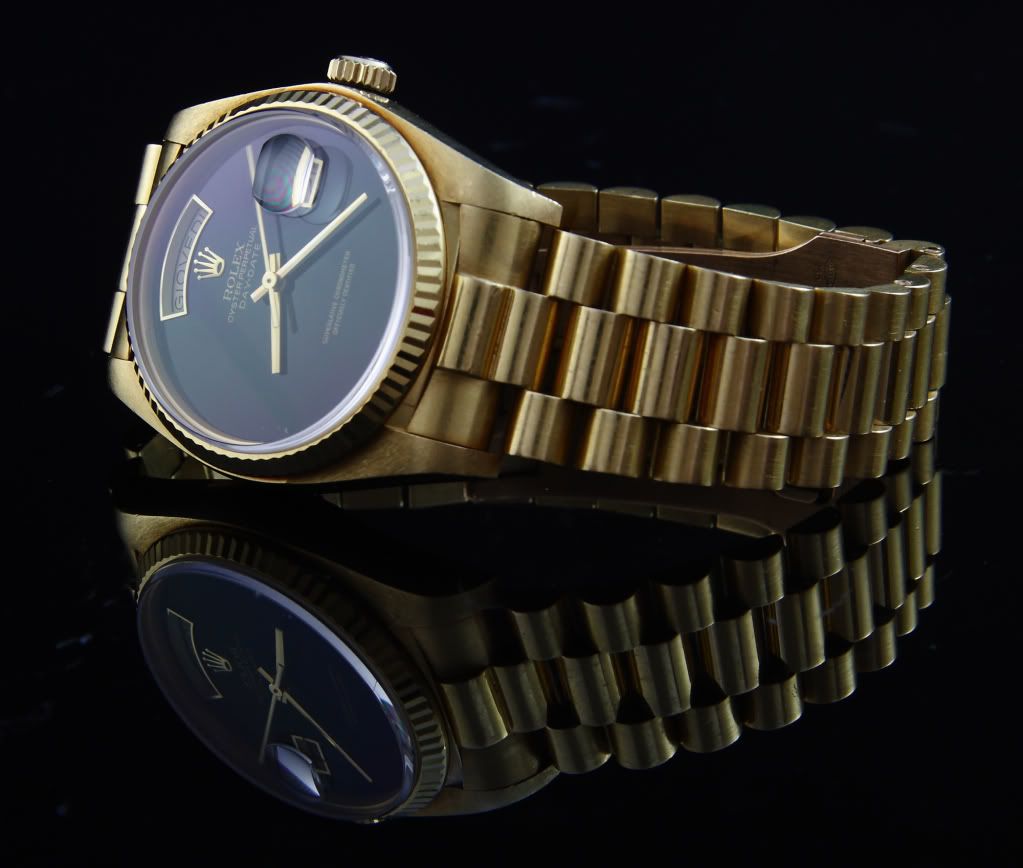 [/IMG]
[IMG]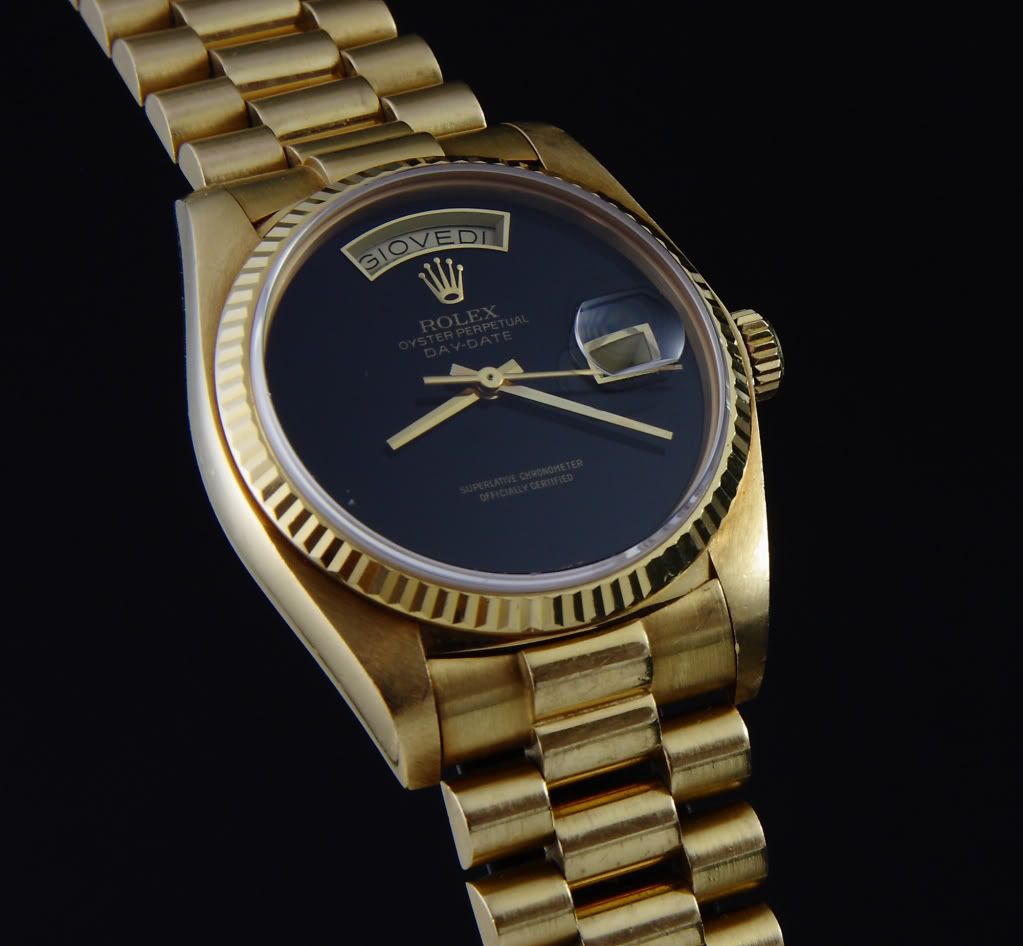 [/IMG]
[IMG]
[/IMG]
[IMG]
[/IMG]
[IMG]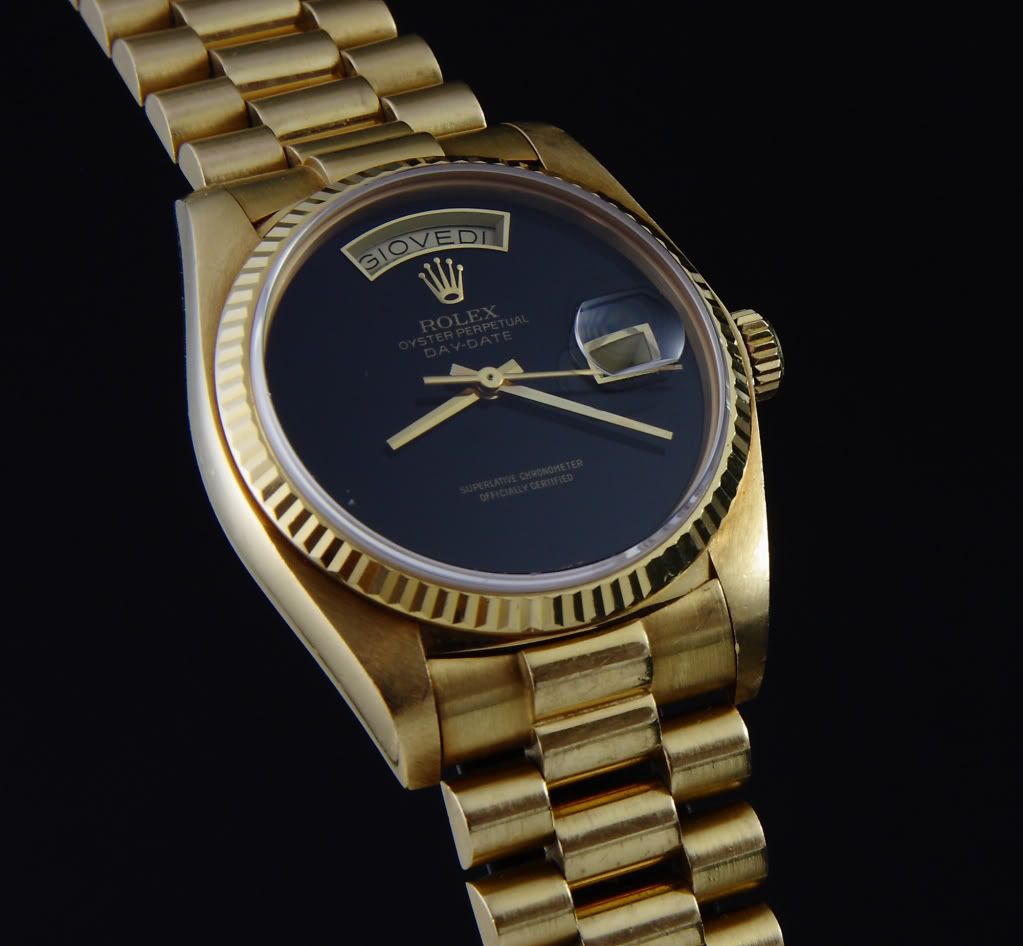 [/IMG]
[IMG]
[/IMG]
[IMG]
[/IMG]
[IMG]
[/IMG]
[IMG]
[/IMG]
[IMG]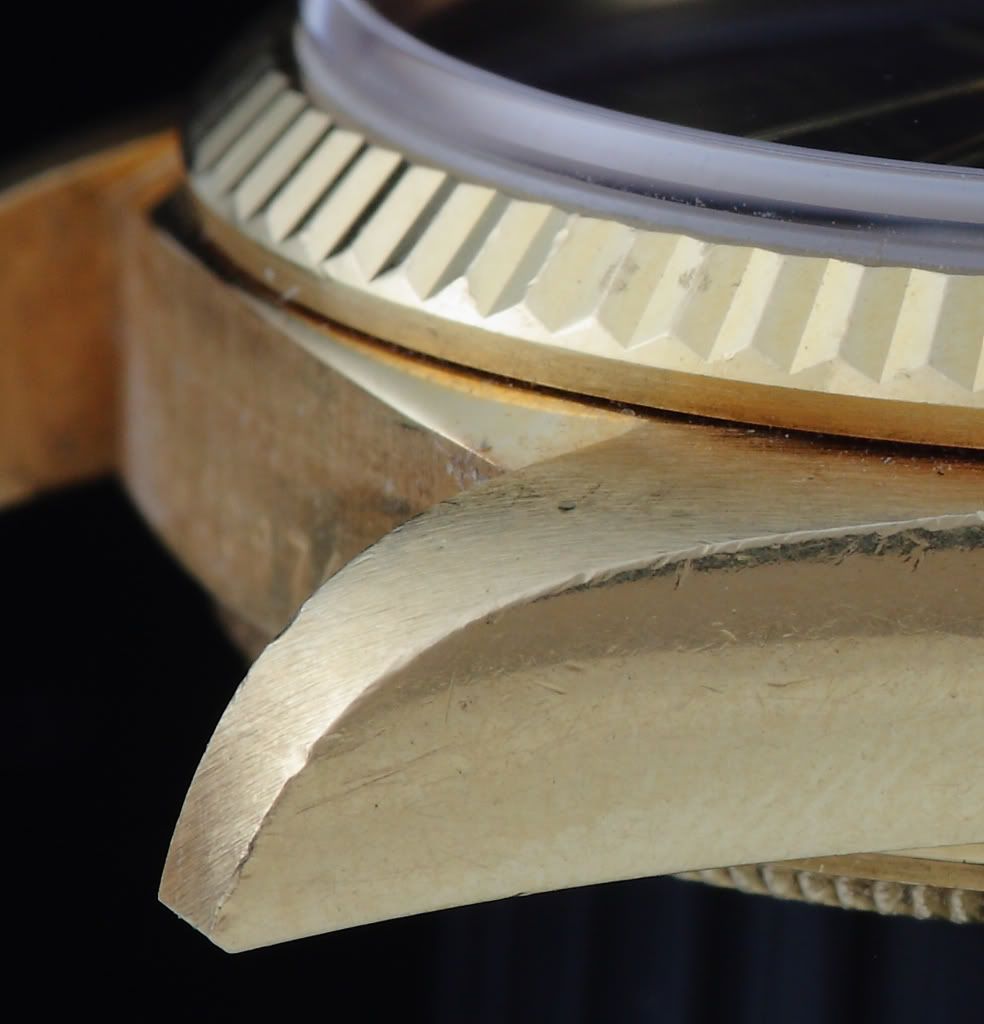 [/IMG]
[IMG]
[/IMG]
[IMG]
[/IMG]
[IMG]
[/IMG]
[IMG]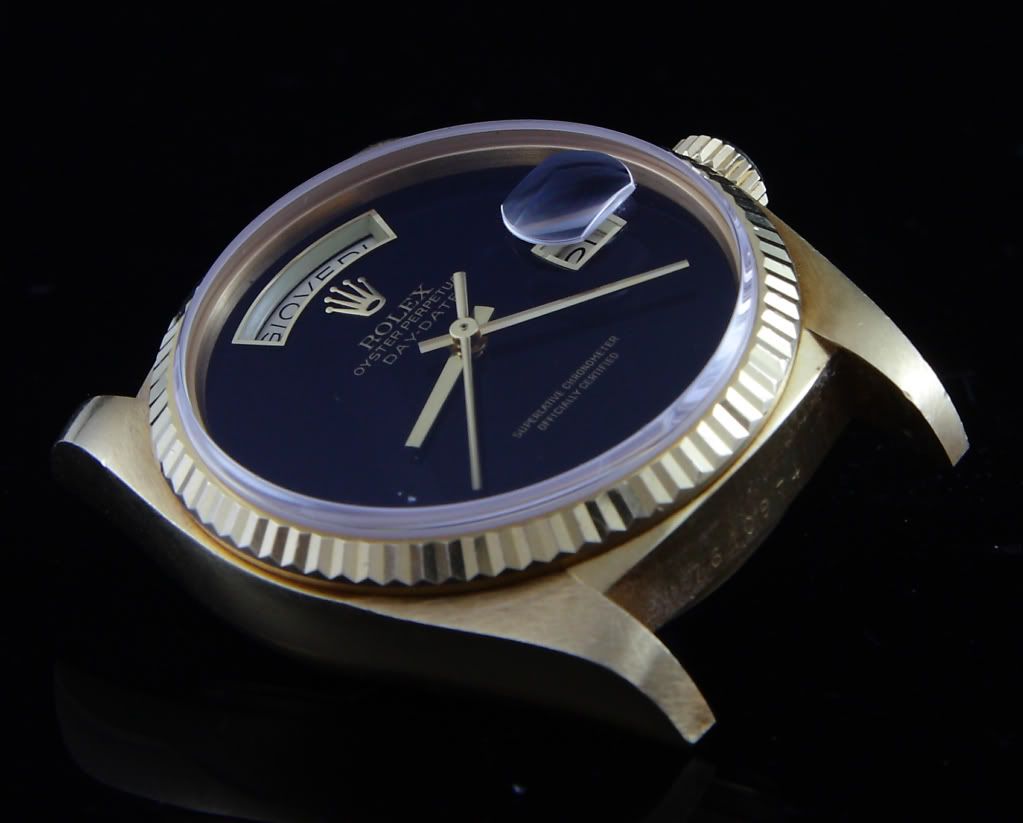 [/IMG]
[IMG]
[/IMG]
[IMG]
[/IMG]
[IMG]

[/IMG]
[IMG]

[/IMG]
[IMG]
[/IMG]
[IMG]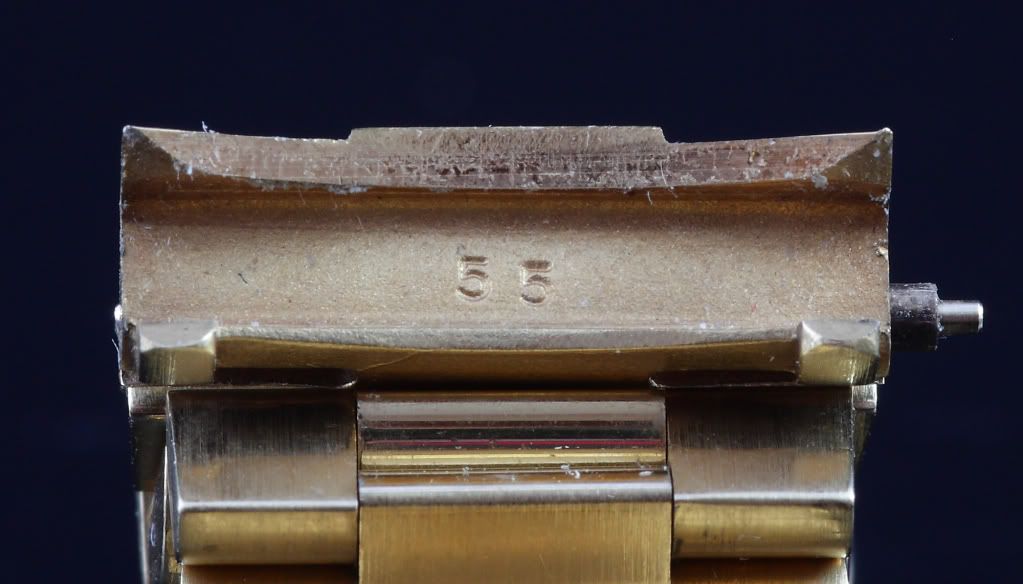 [/IMG]
[IMG]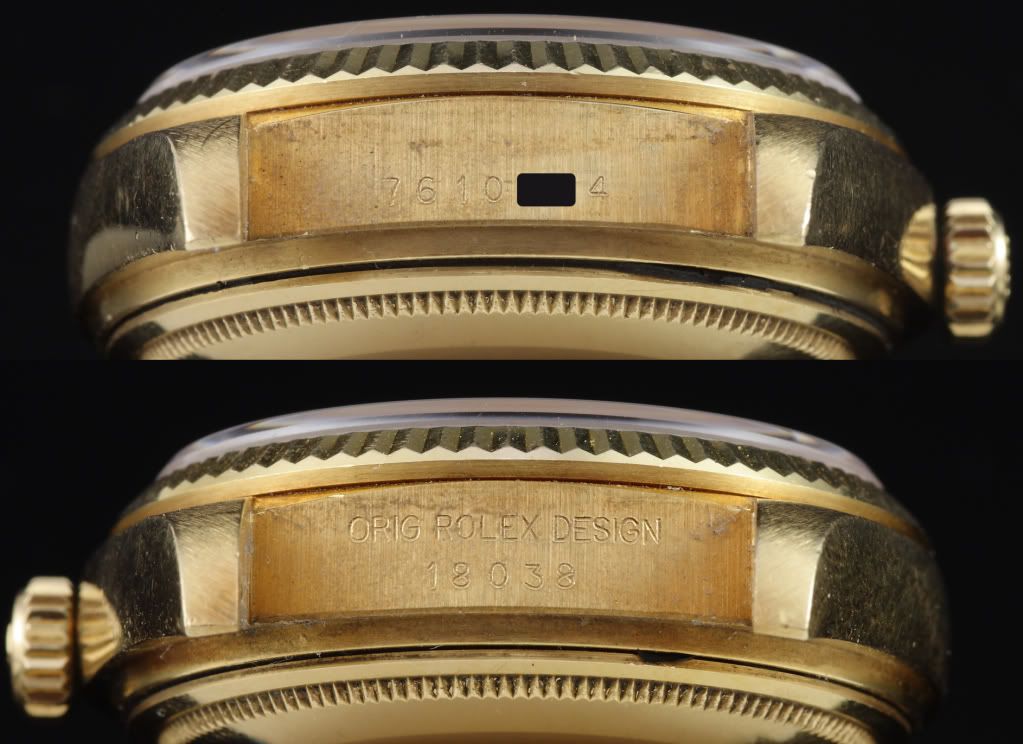 [/IMG]
[IMG]
[/IMG]
[IMG]
[/IMG]