I am thinning out the herd (once more...) and would like to offer you the following watch: Vintage Tudor Ref. 94010 "Snowflake". Bought on VRFM in November 2010. The watch is in good condition (no nicks or dents or the alikes). Dial is in very good condition and showing a nice vanille patina. Hour and minute hands do match, second hand has been replaced during recent service and shows a lighter patina. Previous owner had the watch serviced and pressure tested in September 2010 by Steven T Mulholland for roughly USD 530 (receipts will come with the watch). Lugs are still nice and fat (though, watch has certainly been polished. Domed service plexi. Serial and ref. still legible, Serial no: 8910xx - which should date the watch to appr. 1974-1976 No box, no papers, save for the service receipts (not RSC though), comes on an unused greyish nato strap and a generic Rolex bracelet (marked 69623 (577 endlinks). Happy to answer any questions. Happy to provide references (not from this forum tough, as it my first sales add here). Watch and I are located in Switzerland. Buyer to pay for shipping and insurance. Payment by bank wire (paypal okay if you bear the fees). Happy to answer any further questions under bengoshi76 AT gmail.com.
Inspection period of 3 days and full refund if not 100% genuine Tudor and/or as advertised.
Price: I am looking for Swiss Francs 3'100 + (s+i).
No to the pics:
[IMG]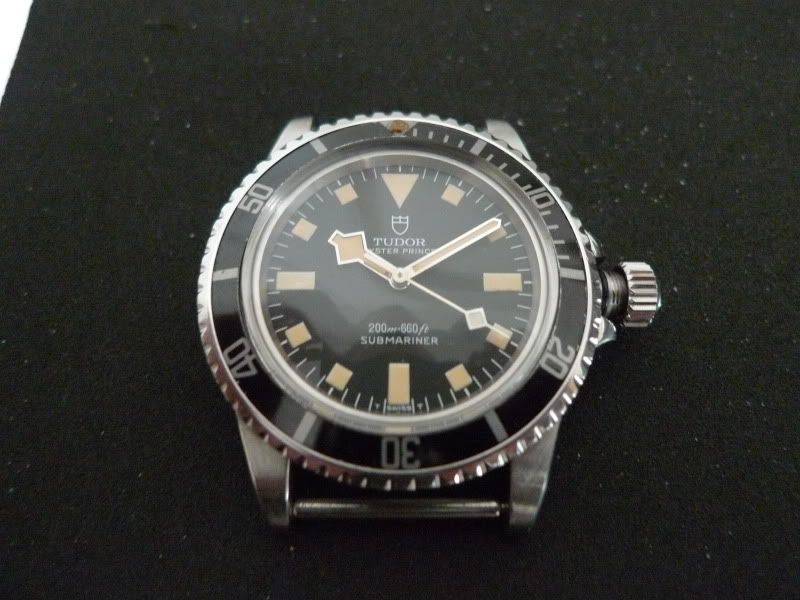 [/IMG]
[IMG]
[/IMG]
[IMG]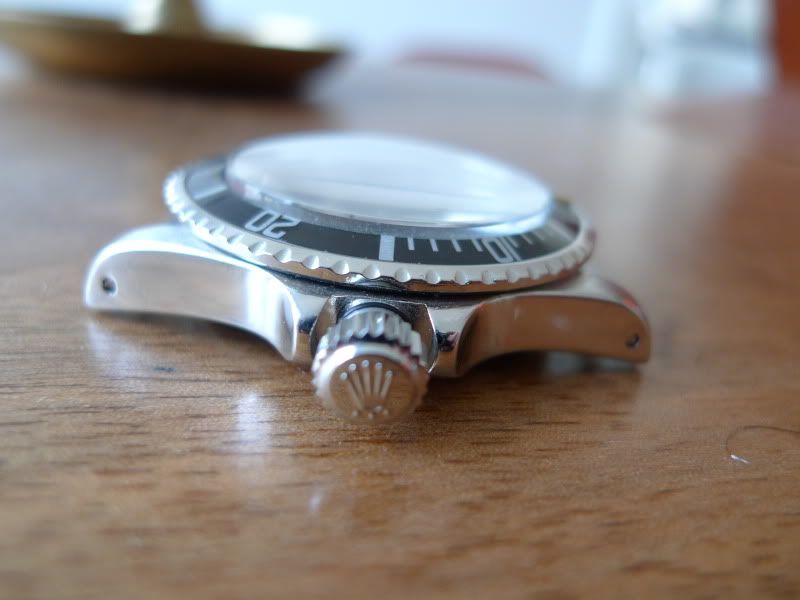 [/IMG]
[IMG]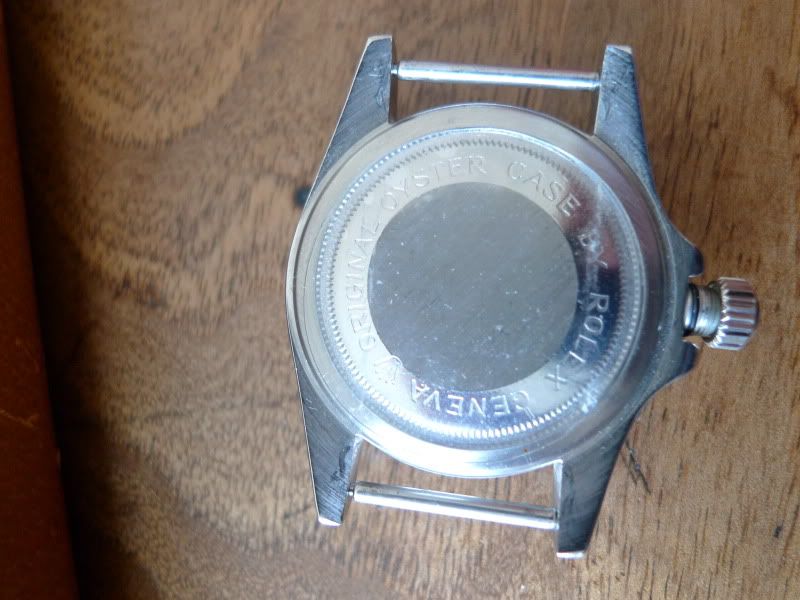 [/IMG]
[IMG]
[/IMG]
[IMG]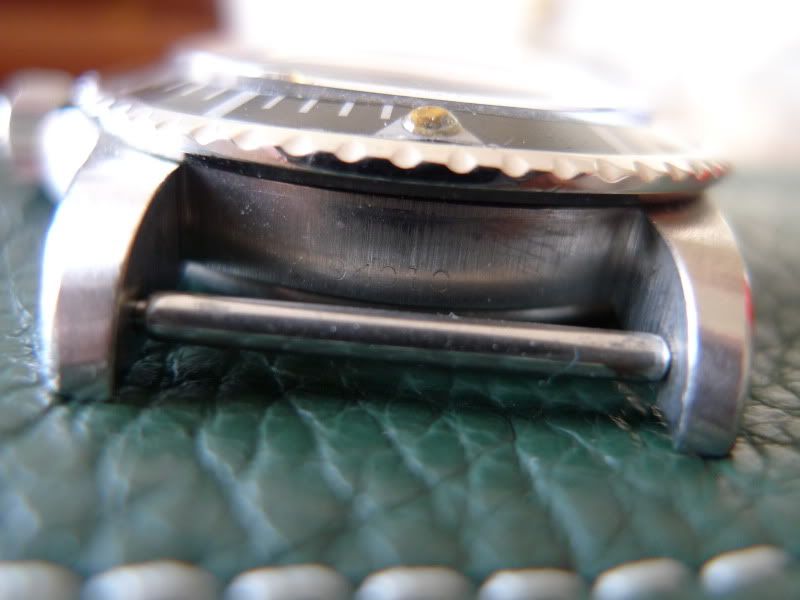 [/IMG]
[IMG]
[/IMG]
[IMG]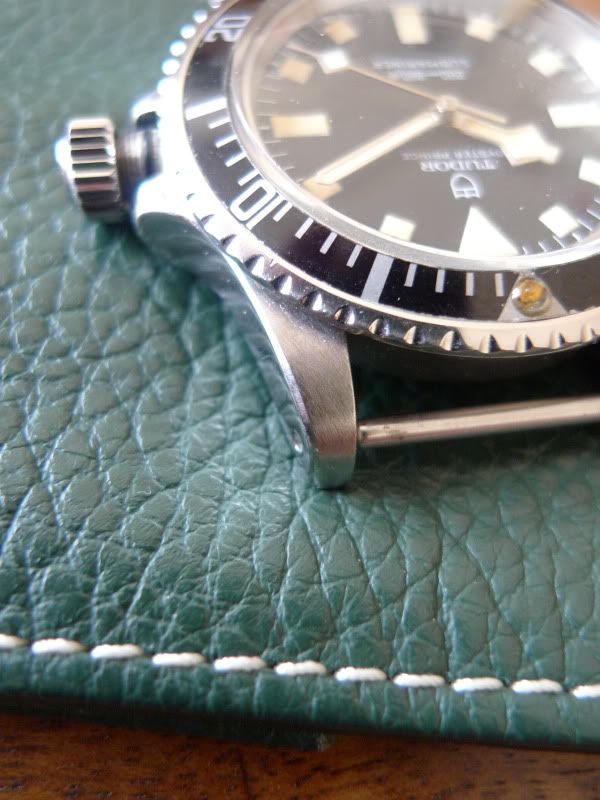 [/IMG]
[IMG]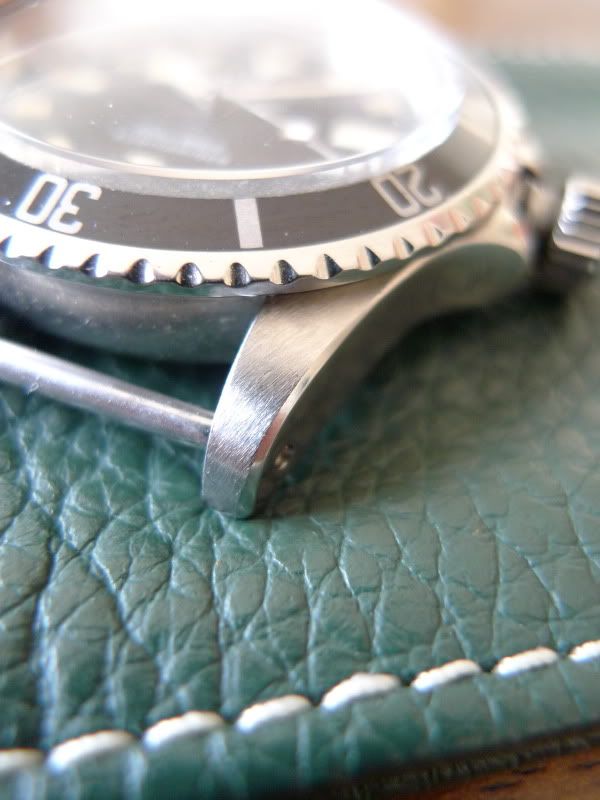 [/IMG]
[IMG]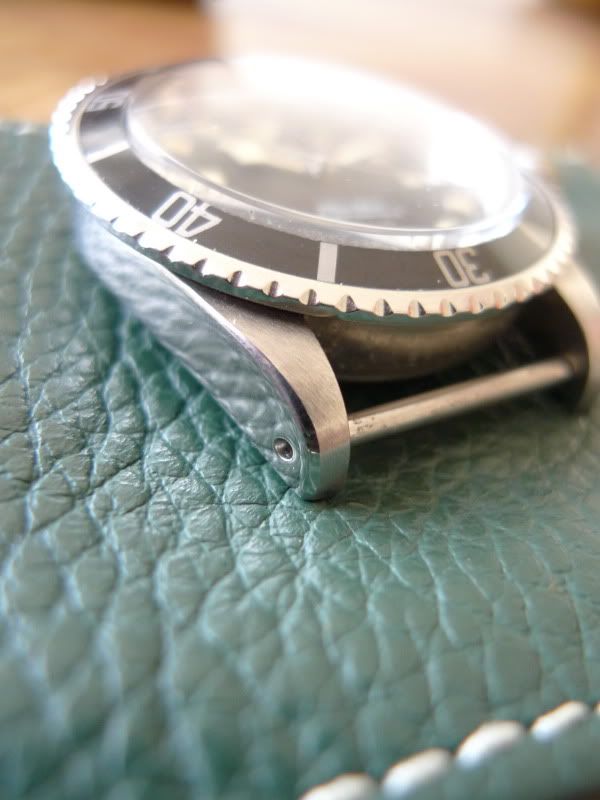 [/IMG]
[IMG]
[/IMG]
[IMG]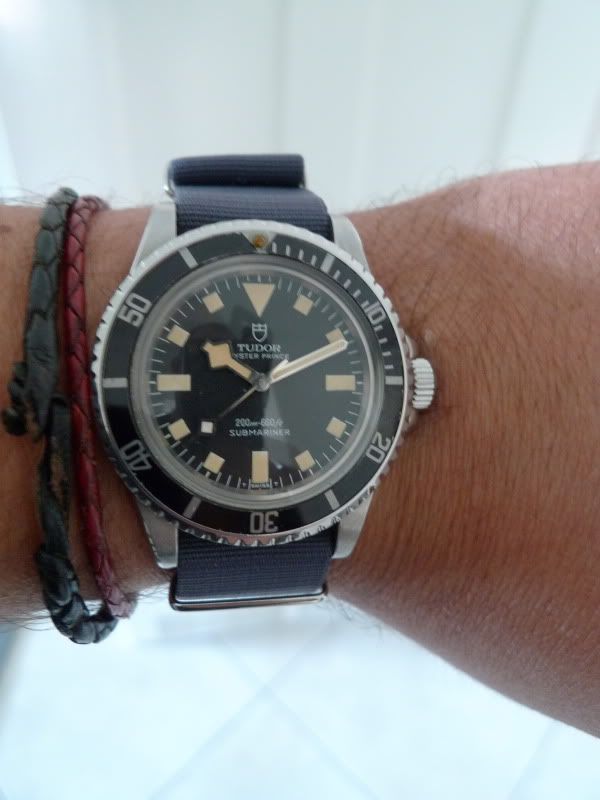 [/IMG]