Open minute track gilt 5513 with "SWISS" in white.
Only the second to grace my vaults in twice as many years.
The dial is absolutely unadulterated by human hands..GUARANTEED!
Not a scratch.
This dial has the beautiful starburst effect which is generally concidered a blemish,in this instance it is quite perfectly balanced throught the entire dial surface..and it also has NOT affected the outer layers of varnish!
not even a little!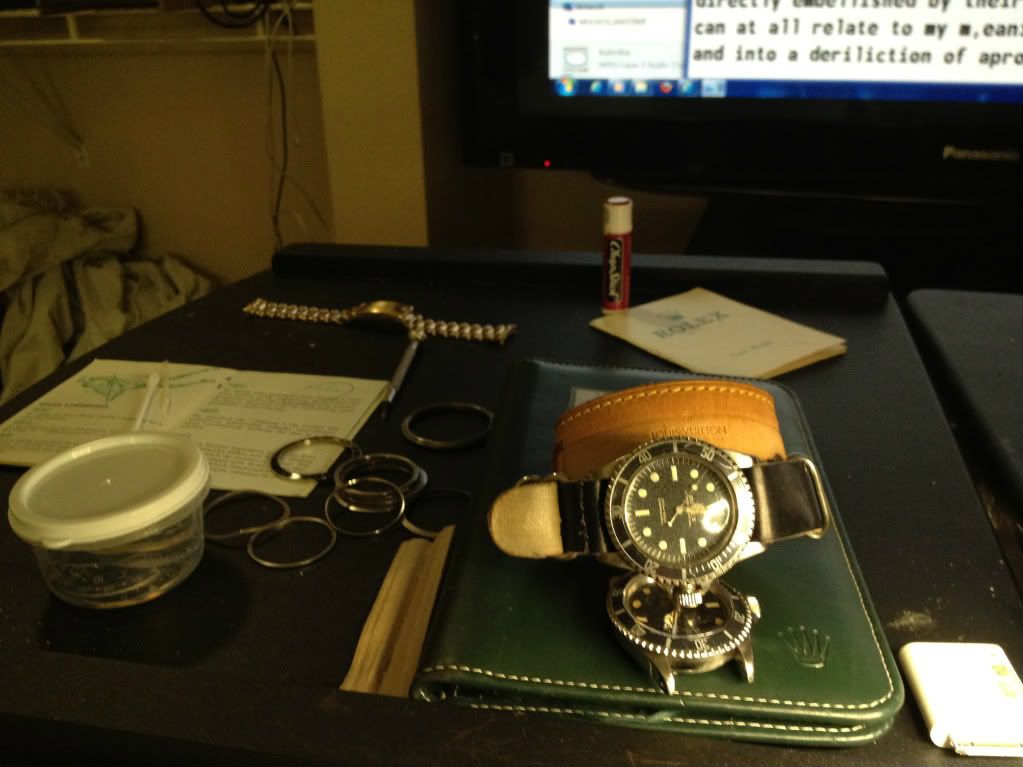 100% guaranteed original Rolex..
[IMG]
[/IMG]
no need to ask me if the dial is original,etc..
I will always tell you everything I know,and I personally disassemble 90% of my watches for inspection-so I can almost always decipher if any parts/pieces are from somewhere else..so buy with comfort my friends.
Pointed crown guard 5513 case.
Caseback is original and date specific.
Serial number is in range
Domed crystal.
as I said before,dial is UNTOUCHED!
Case is in as good condition.
while we did not service this piece,I did loupe the jewels and they are clean and lubricated.
I offer a Standard one or even a two year warranty if so desired.
Generally it is only an additional 400$, (after your best deal has been made of course)
Gorgeous faded thick font insert.
I am at present scouring for a replacement pearl so cross your fingers.
5 day no hassle return policy
US$ 9,982 shipped insured
STEVEMULHOLLAND3@AOL.COM
[IMG]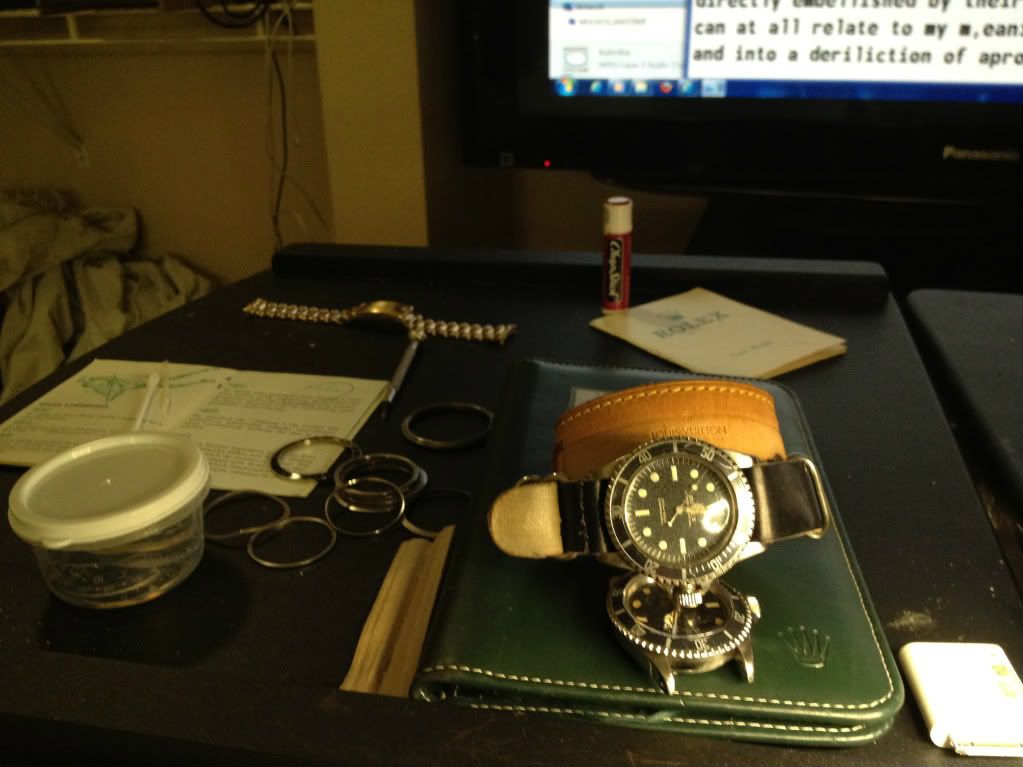 [/IMG]
[IMG]
[/IMG]
[IMG]
[/IMG]
[IMG]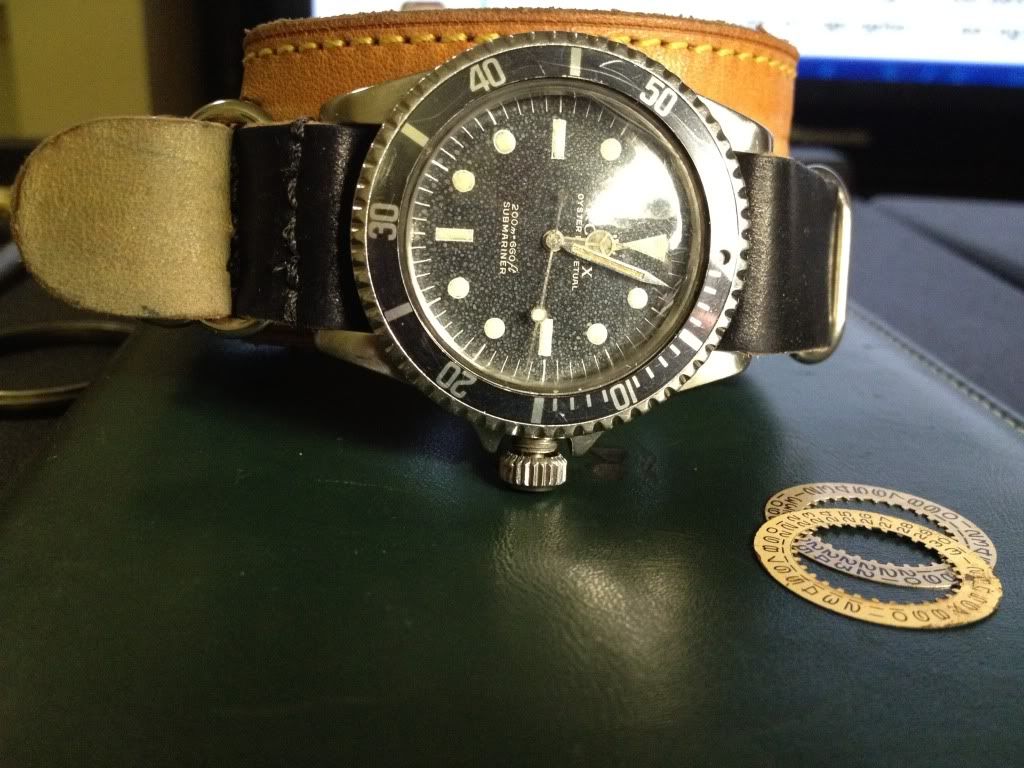 [/IMG]
[IMG]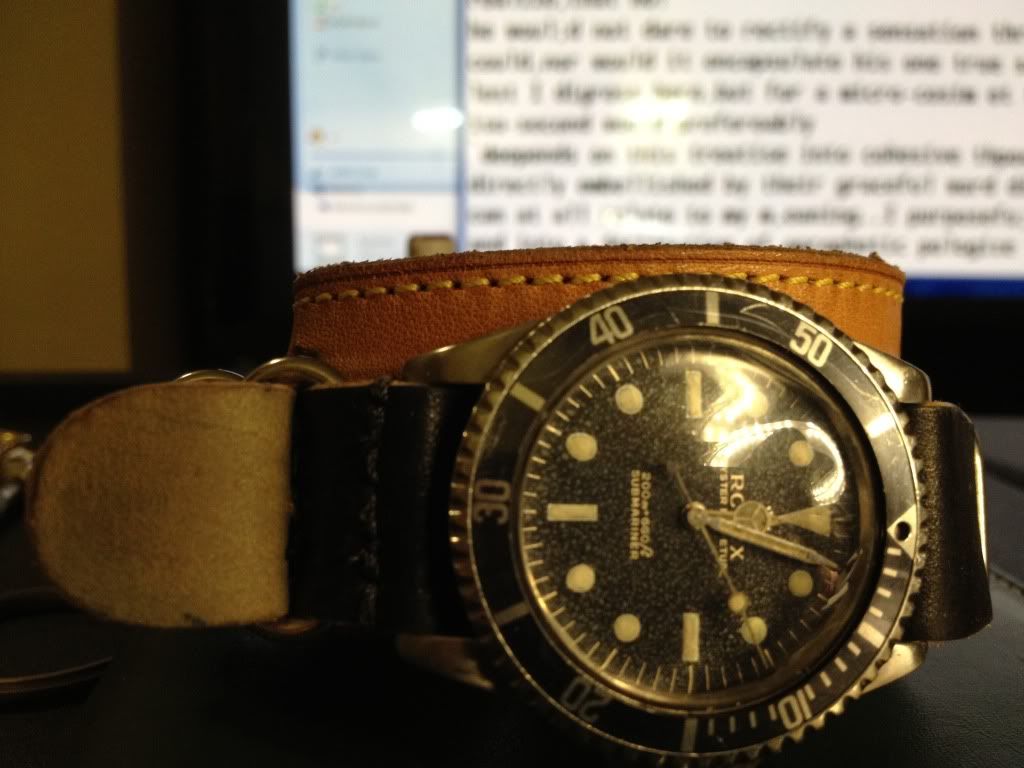 [/IMG]
[IMG]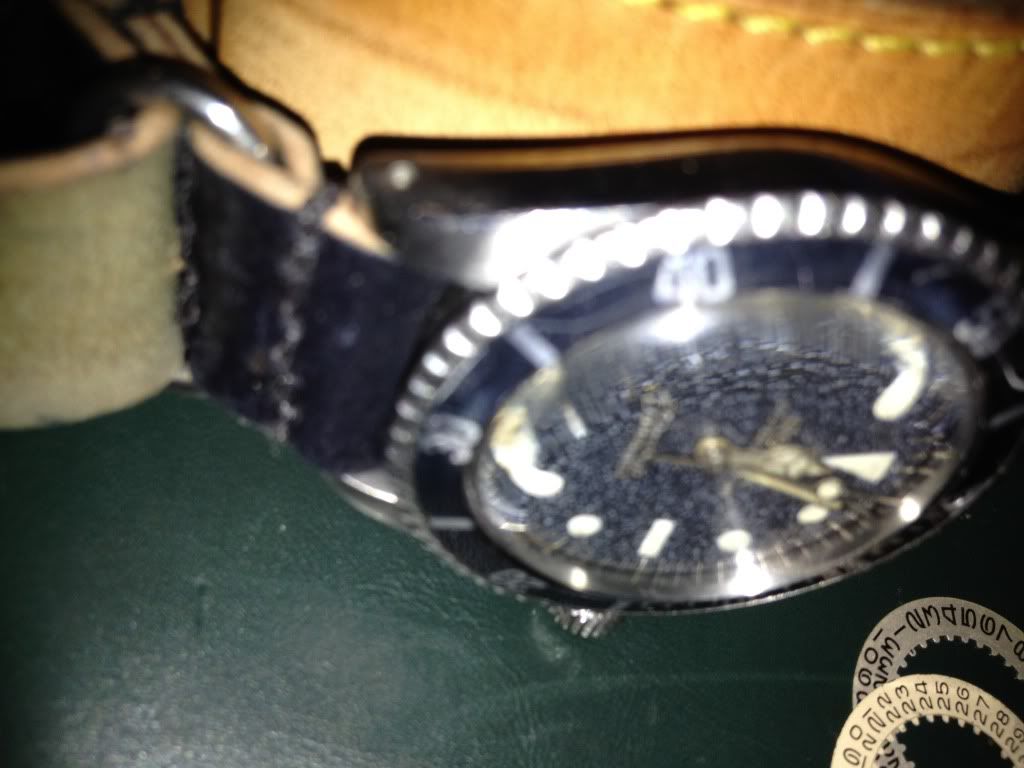 [/IMG]
[IMG]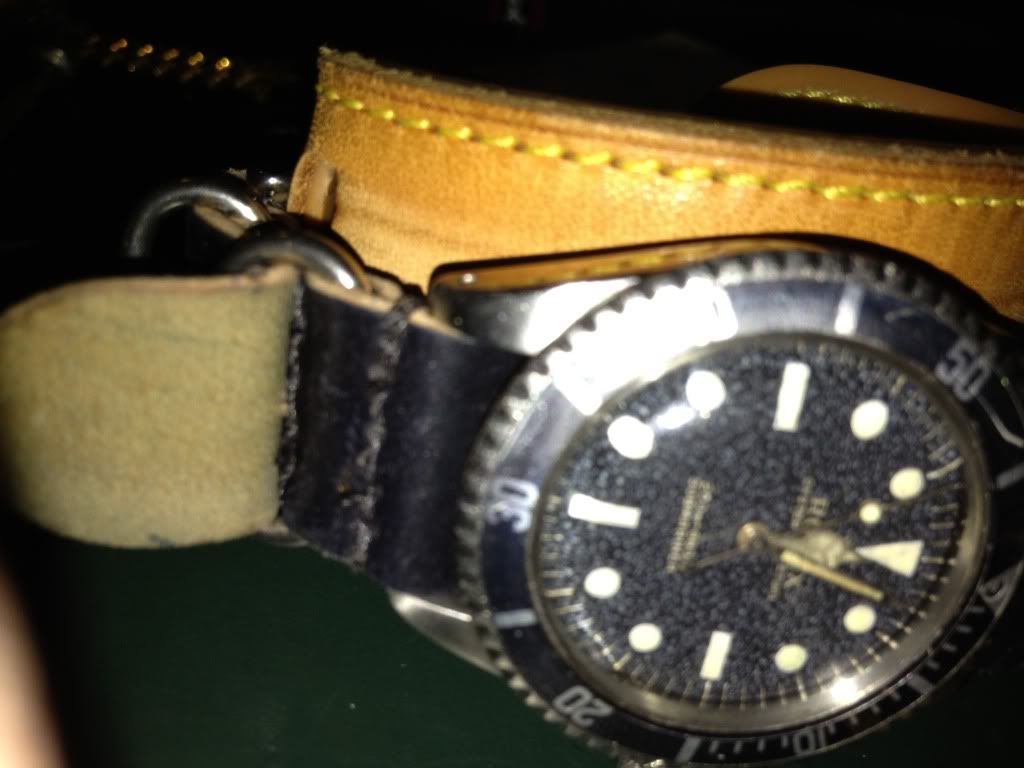 [/IMG]
[IMG]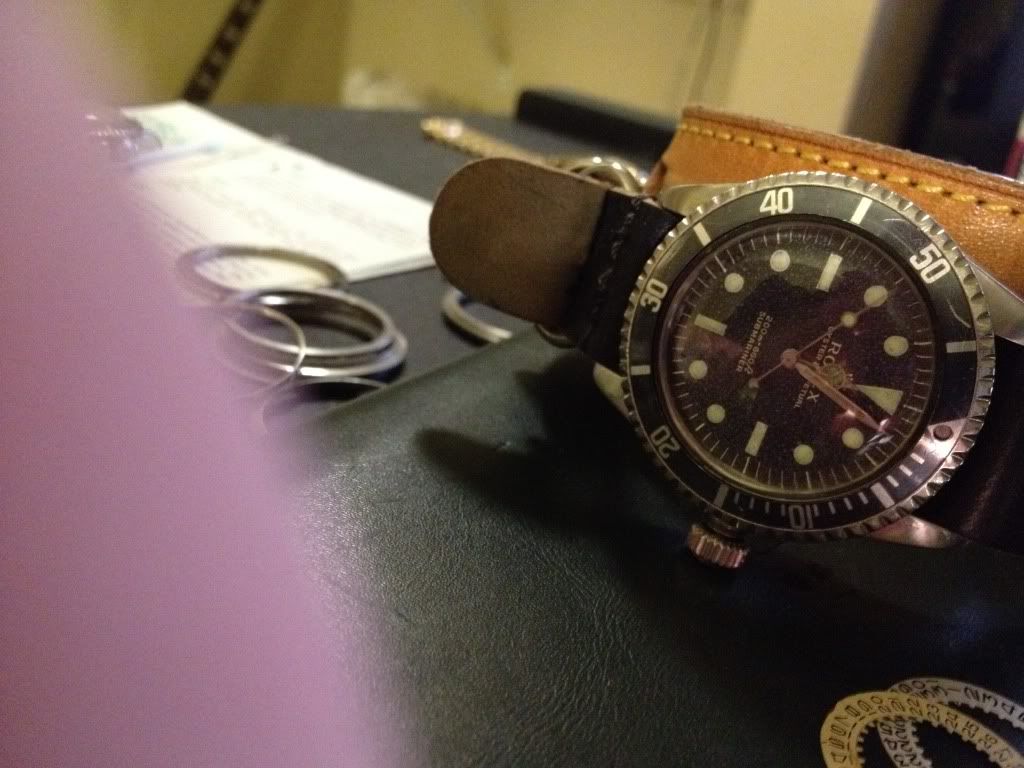 [/IMG]
[IMG]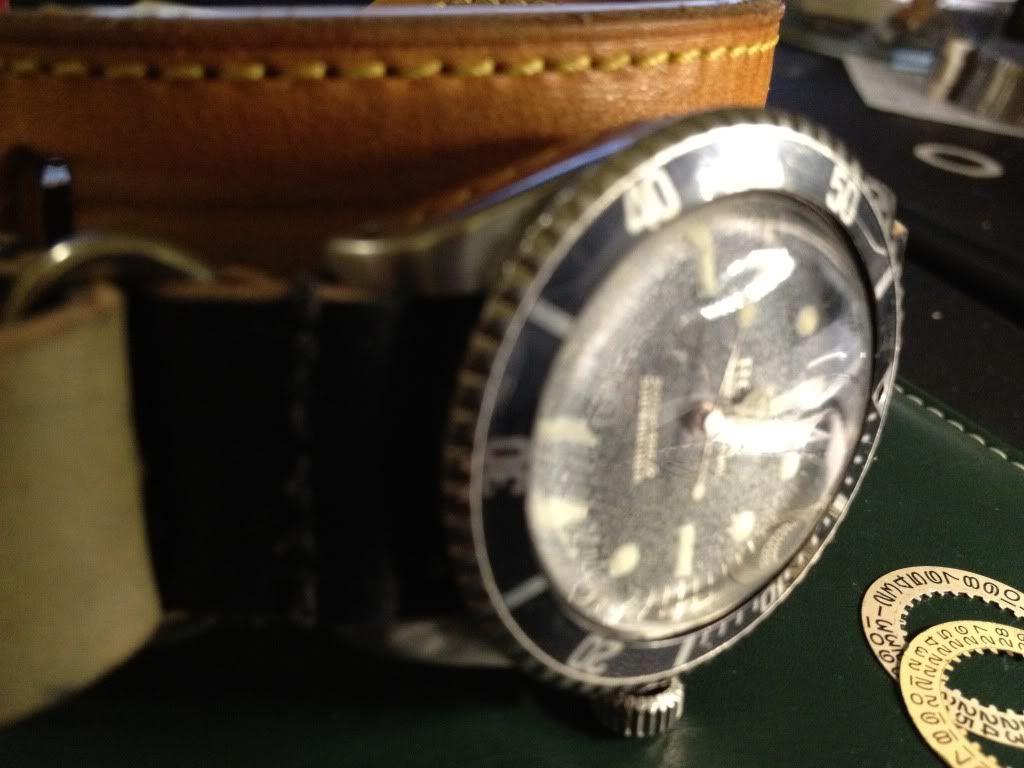 [/IMG]
[IMG]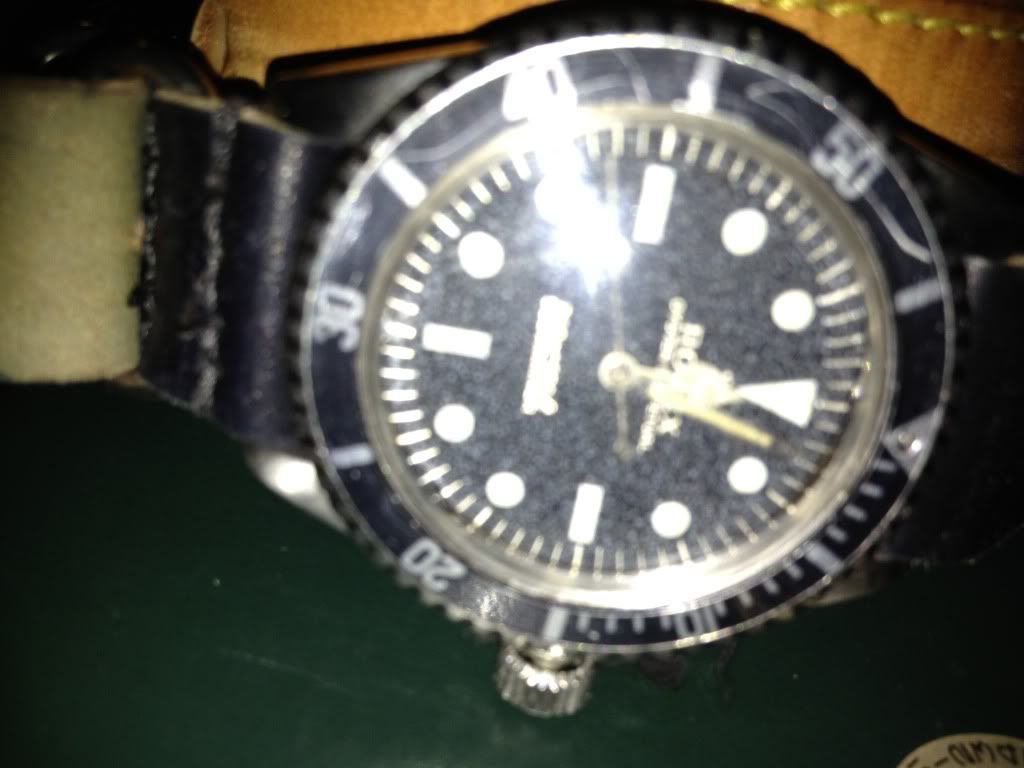 [/IMG]