under the Rehaute where the dial is in direct contact with the case)
other than the aforementioned abrasion ring(*NOTE* THE ABRASION RING IS ENTIRELY CONCEALED UNDER THE REHAUTE WHEN INSTALLED!) the condition as deemed by the author would easily be a 90%..if the ring where not there it would rate at 98%..
at any rate 4k OBO..world-wide shipping and insurance is included in the price.
--------------------------------------------------
next 1665 late matte tritium dial..would go perfectly in that late great white..
if I remember correctly this was the final dial design to appear oem on AD shelves (i.e..not service dial..they where also used as se4rvice dials though..not to make things anymore confusing for the novice sd collector..lol
this was the the same plate I believe that rolex applied luminova on for service use,yet didnt bother to alter the tritium spec symbol at the dials base..very short run of those as well.
2k ...shipped
condition is 90 to 95%
dials may be returned ONLY if they come home in the exact unskathed way they shipped..please!
5 day no hassle
references can be faxed,emailed or snail mailed upon request
also if requested I will include a 5 by 7"authographed picture of myself holding the nasty tool which bit me..and nearly snuffed me out!..lol
-------------------------------------------------
finally,listed today as well is a mk i 1655 expII dial and movement combo..the originalk straight second hand was broken by steve seven thumbs Mulholland..yes,I nearly cried!)
so all hands are the originasl EXCEPT for the second hand..but it is also matching tritium original Rolex hand
4k also for the package shipped
5 day no hassle
STEVEMULHOLLAND3@AOL.COM
[IMG]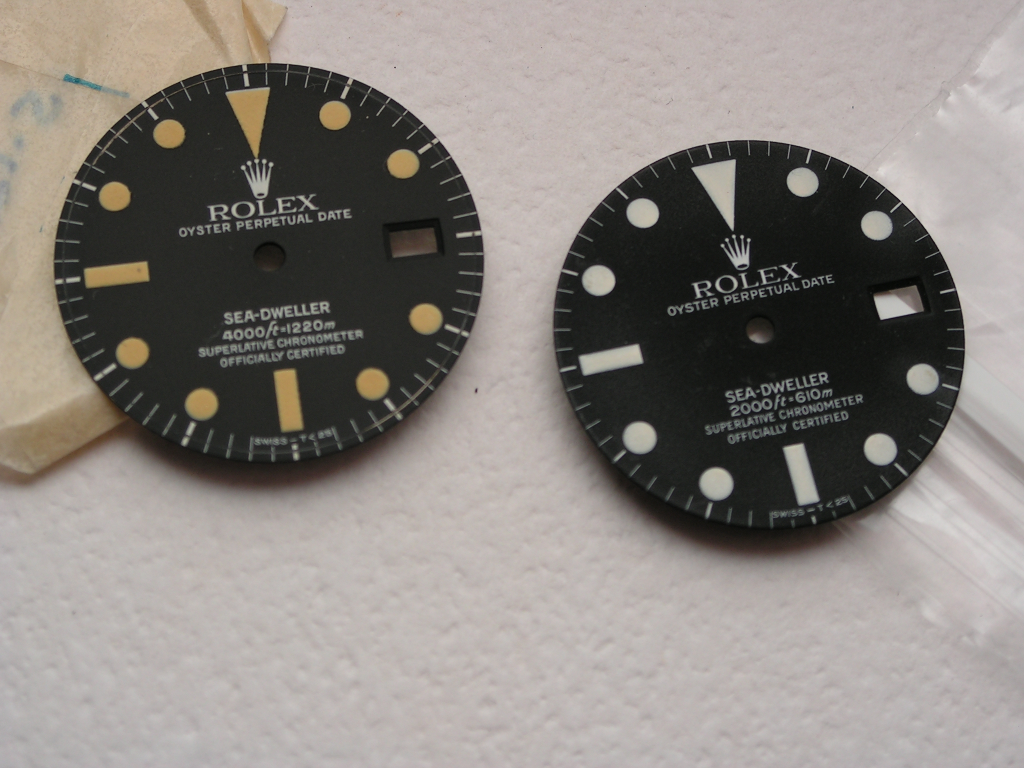 [/IMG]
[IMG]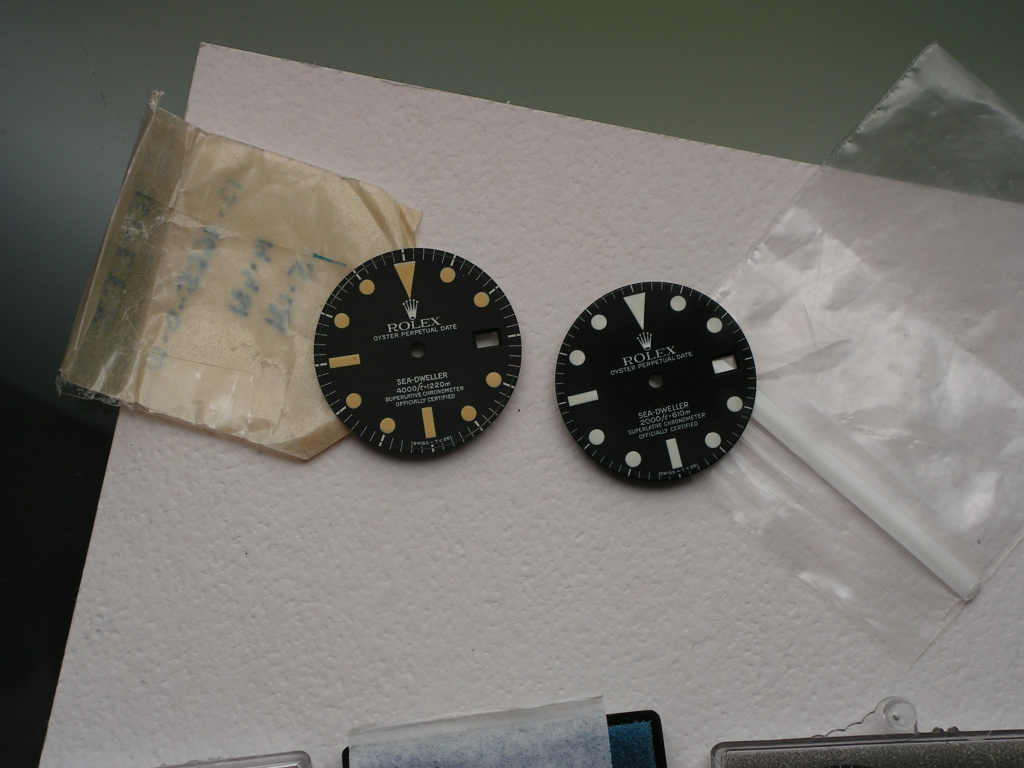 [/IMG]
[IMG]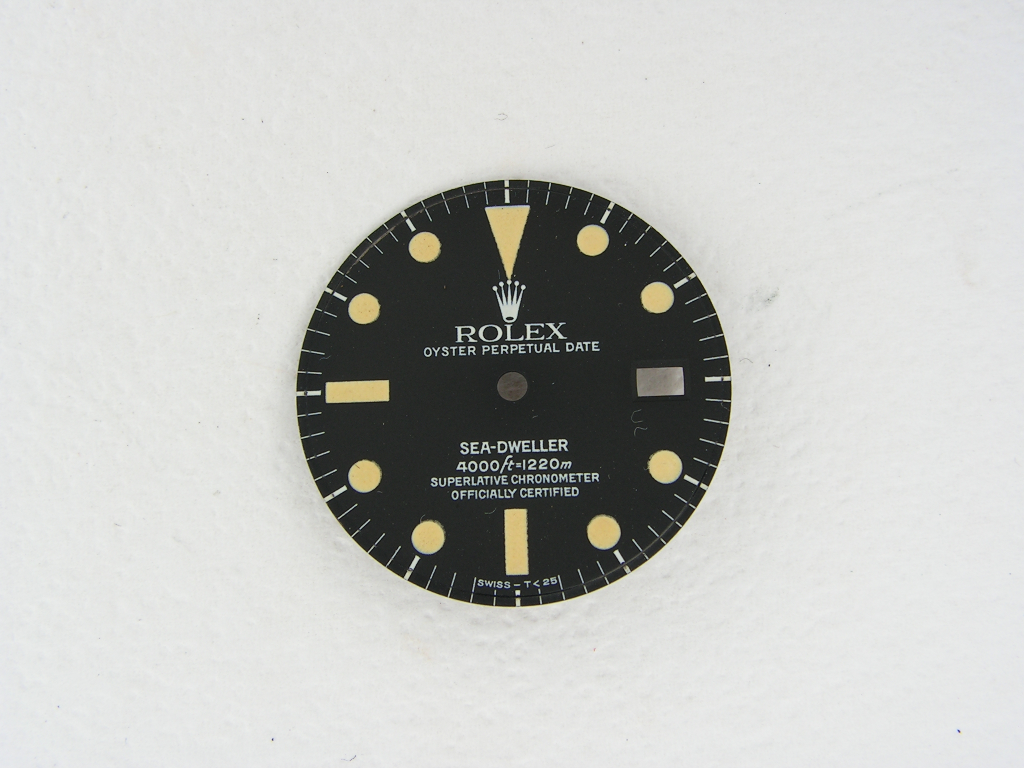 [/IMG]
[IMG]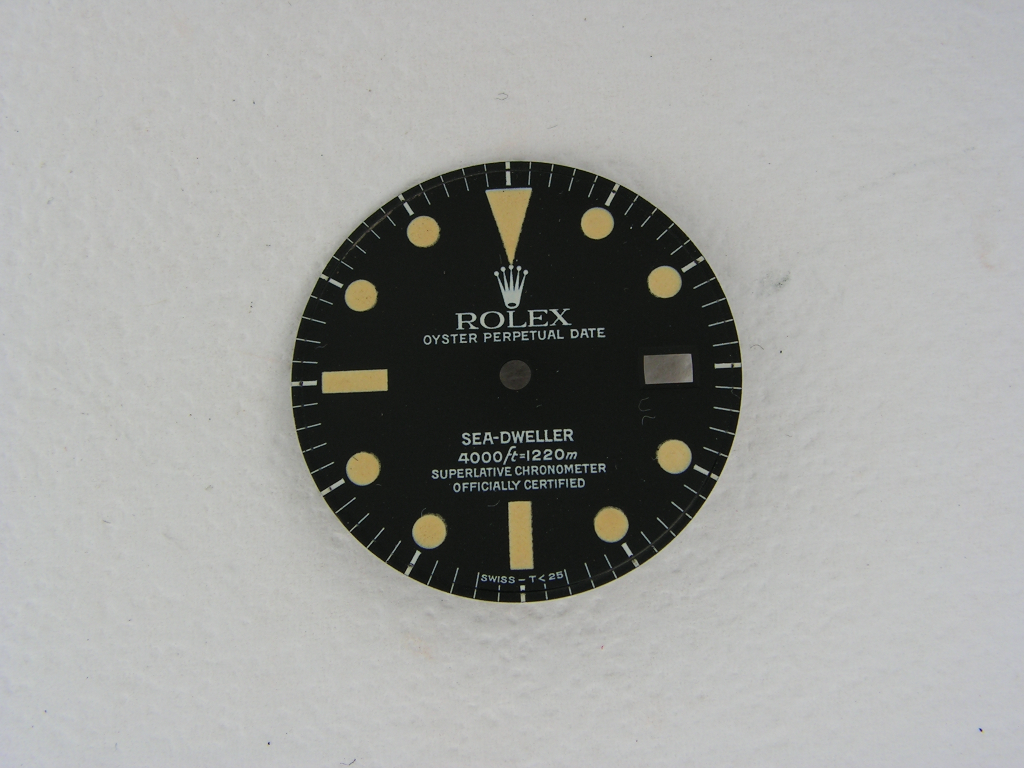 [/IMG]
Steven T. Mulholland