Got this one from Jacek, wore it a couple times, and then promptly spent more money on other watches. So this one goes up for sale to pay for them. Here is the link to the original post with great photos:
http://forums.timezone.com/index.php?t=tree&goto=6121416&rid=0
I've got my own photos as well, but they don't really compare or capture the early browning of the subdials. I'll append them anyway.
The watch is in great condition for a vintage piece in that it's not been overpolished and still maintains original case beveling, brushing, etc... The sunburst dial is great, and chrono functions very well. Plexi crystal has been polished, so there's some slight distortion on the cyclops. Bracelet with 11 links.
This is absolutely THE most comfortable 7750 I've worn. Beautiful watch that is quite uncommon. The fixed bezel 79180's are quite a bit more common than these 12-hour bezel Big Blocks.
My price is
$3695 NET (shipped). Price is firm.
Payment via wire preferred. Paypal, cashier's check, or money order okay, but you cover fees based on your choice of form of payment. I will cover shipping and insurance within CONUS. I have countless references on numerous forums for many high-dollar transactions. Contact me with any questions. Returns accepted within 3-days if item is not as described.
[img]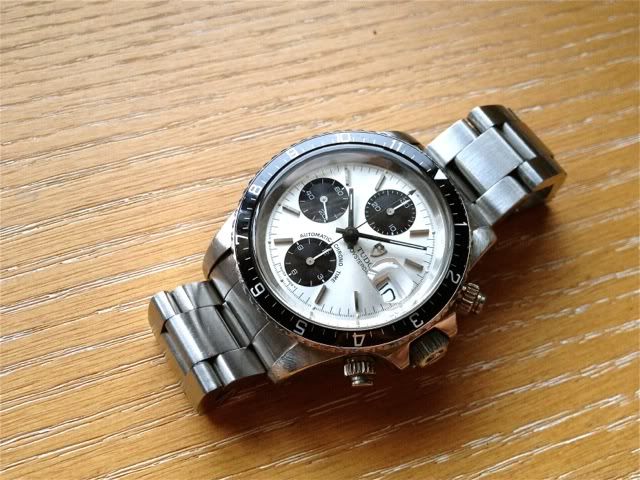 [/img]
[img]
[/img]
[img]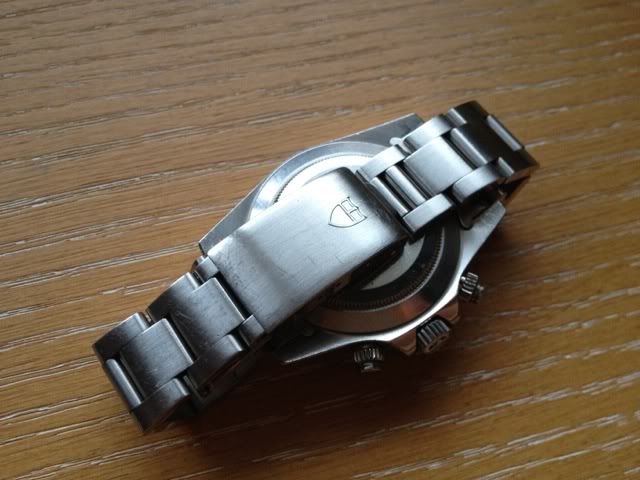 [/img]
[img]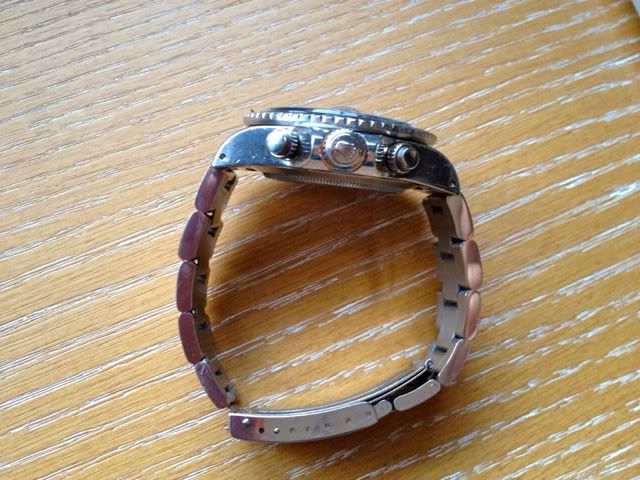 [/img]
[img]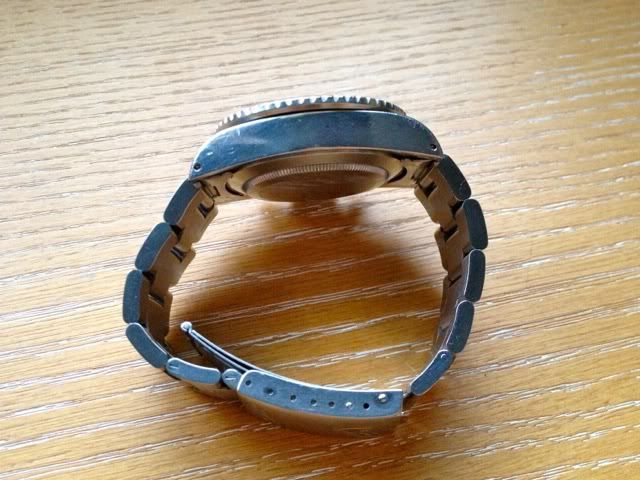 [/img]
Picture of the subdials:
[img]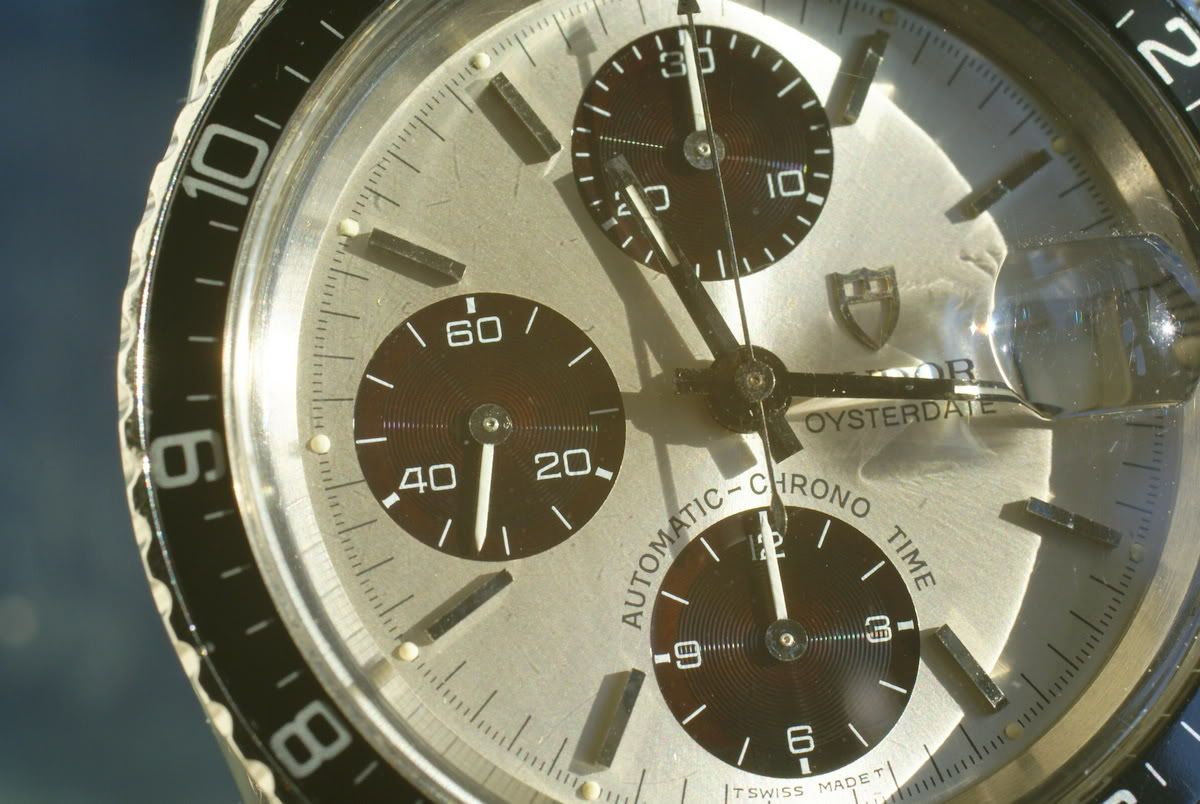 [/img]