Custom-made to fit your wrist and watch.
US$ 135 plus EMS shipping.
Let me know your wrist size and pin/lug size of your watch.
Have it your way with either brass or stainless steel insignias.
Paypal preferred.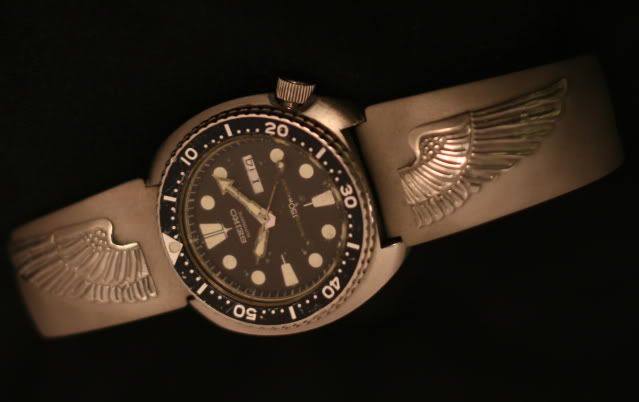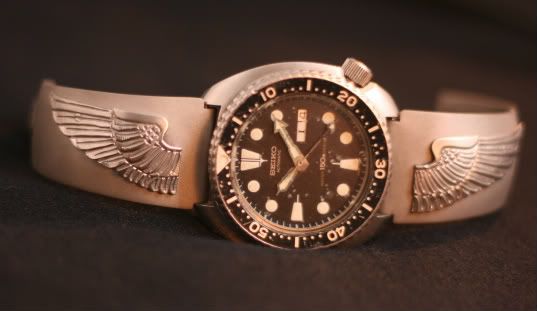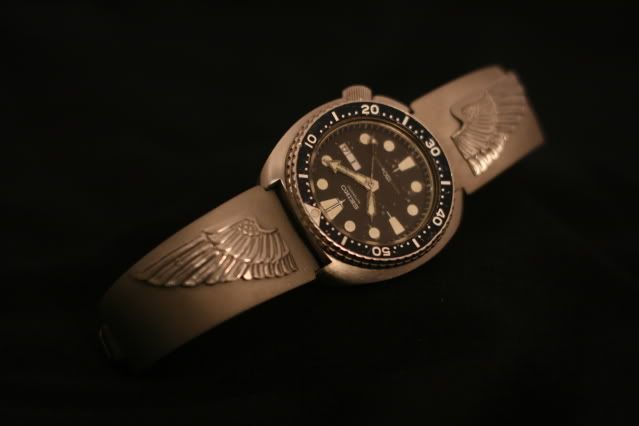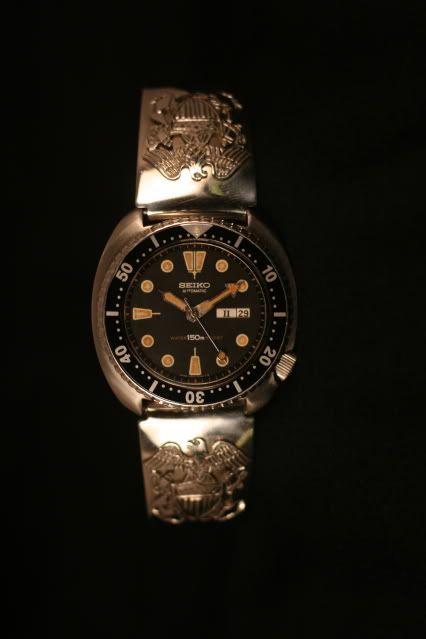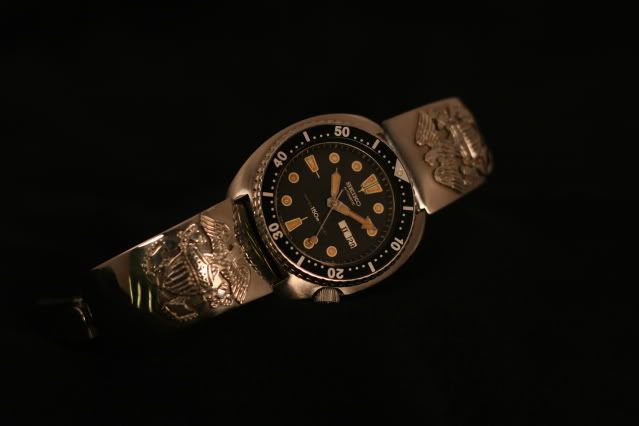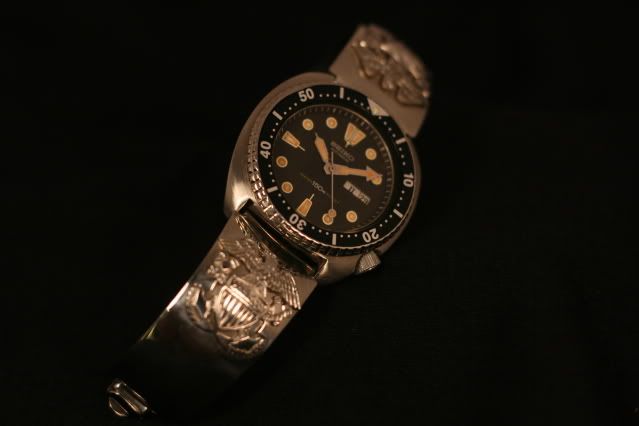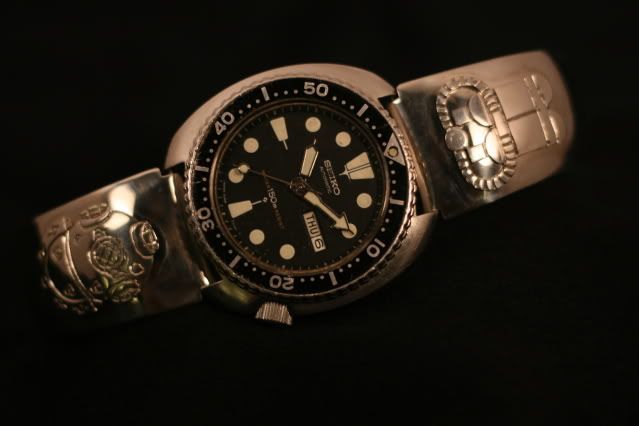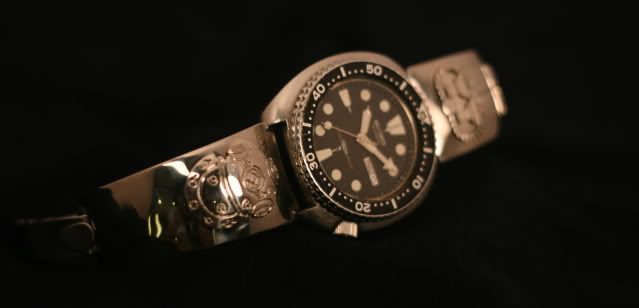 No return no exchange policy. I hope you understand these are custom-made/tailor-made.
Every effort to get your accurate measurements will be made prior.
time flies