MANAMA: More than 120 protesters have been wounded in clashes with police in Bahrain this week, activists said on Wednesday, and a Shia politician said contacts to resolve the Sunni-ruled Gulf monarchys year-long crisis had begun.
Activists using the name Feb. 14 Youth Coalition called for more demonstrations a day after protests to mark the first anniversary of a violently suppressed pro-democracy uprising.
There were over 100 cases on Tuesday and 37 of them are bad, with head injuries and fractures, said a medic who works with researchers of an international organisation and who asked not to be identified. On Monday we had 20 people (wounded) in all villages around the country.
The medic said some casualties had been hit by birdshot pellets, which Bahraini police deny using.
Most of the wounded are treated in village homes or private health clinics because majority Shia protesters fear they will be arrested if they go to government hospitals.
Ahmed, 20, said he had been struck by birdshot on Tuesday during clashes with police in one of several Shia districts that ring Pearl Roundabout, the hub of last years unrest and now a zone sealed by barbed wire and a National Guard camp.
I threw a rock and then one of them (police) stood and shot straight at me. One of the pellets just missed my head, he said, sitting on a mattress on the ground in visible pain.
A male nurse who helps treat activists said he had removed all but one of the pellets, pinching the skin around one wound to demonstrate that the projectile was still inside.
The Interior Ministry said on Tuesday that rioters had caused chaos and vandalism in several villages, but gave no information on how many had been wounded or detained.
Bahrain, which hosts the US Fifth Fleet, is aligned with the United States and oil giant Saudi Arabia in their disputes with Iran over its nuclear programme and regional influence.
The island has been in turmoil since the uprising, with clashes between Shias and riot police, while the opposition and government accuse each other of rejecting dialogue.
TENTATIVE DIALOGUE
However, Jasim Husain, a former lawmaker from the Shia Wefaq party, the largest opposition faction, said Wefaq members had met Royal Court Minister Sheikh Khaled bin Ahmed, seen as a powerful figure in the ruling Al-Khalifa family.
There is fresh attention now, but the authorities have to show seriousness, he said, without giving details. The new thing is that the government is increasingly becoming a partner and realising that the security cannot solve the issue.
Wefaq leader Sheikh Ali Salman called on youths this week to avoid into violent confrontation with police.
Opposition parties want Bahrain to move towards a fully-fledged parliamentary democracy where the elected house can form governments, a reform which would be a first in the Gulf and which would reduce the extensive powers of the ruling dynasty.
Bahraini forces backed by Saudi troops crushed last years month-long revolt and 35 people, including security personnel, had been killed by June, when a state of emergency was lifted.
After international pressure, a commission of foreign legal experts investigated the unrest and revealed systematic torture and deaths in police custody during that period.
Violence has intensified since the commissions report in November and the overall death toll now exceeds 60.
Six US activists who came to observe how police handled Tuesdays anniversary protests were detained and deported.
Bahraini rights campaigner Nabeel Rajab, who was also briefly detained on Tuesday, said later he might face charges of inciting an illegal gathering.
http://www.dawn.com/2012/02/16/over-120-hurt-in-bahrain-clashes-dialogue-sought.html
-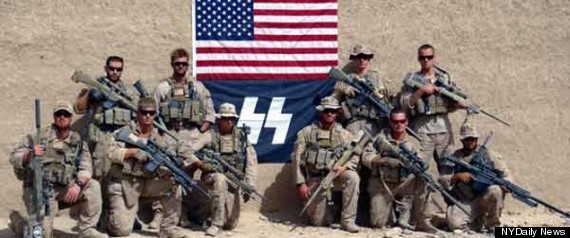 -
Peace
Capt Khurram KIA during operation in NW against Taliban
--------------------------------
aan Haif insaan Shehr-e-mann herat kada