I have a 1973 351C $200
Nearly complete:
block w/caps, heads, intake. oil pan timing plate water pump pulleys balancer and flywheel
crank, exhaust manifolds.
pistons and rods in block
rods missing caps.
been sitting out side in the desert.
but covered up so didn't get direct rain. just blowing dust.
$200 for everything.
please email me at danev2 at yahoo com
located in phoenix, AZ
SE valley area.
danev2 at yahoo
thanks!!
DV
[IMG]
[/IMG]
[IMG]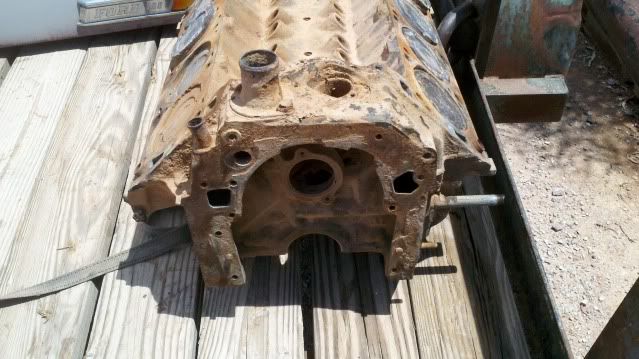 [/IMG]
[IMG]
[/IMG]
[IMG]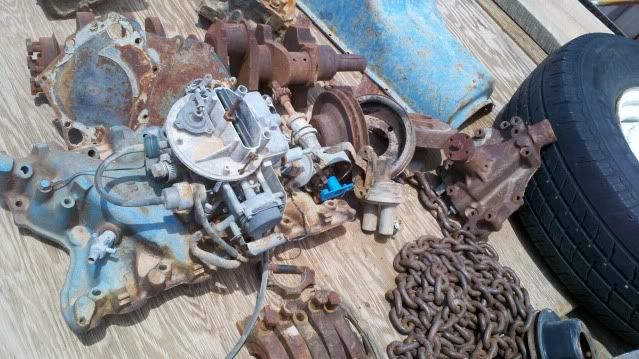 [/IMG]
[IMG]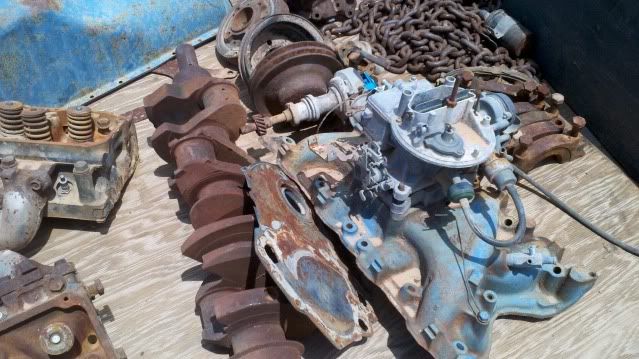 [/IMG]
[IMG]
[/IMG]
[IMG]
[/IMG]