When we lived in California the hummingbirds would come and visit us in the garden. If we sat very still, and near the flowers, they would come right to us. The colours were iridescent; the hum of the wings: hypnotic. Over time we had been looking at finding a picture, brooch, enamel that captured the colours and spirit of the birds at play. We miss the hummingbirds in London.
A walk through the pen department at a well known London store and we are looking at the catalogue of Namiki pens, and one with pair of hummingbirds was shown. Could not believe how beautiful the small birds looked. The art of Maki-e on the Namiki fountain pens is astonishing. The contrast between the brilliant colours and the muted metal urushi gave a depth to the composition of the birds that was missing in other art forms. The flowers are a vivid red that lifts from the surface.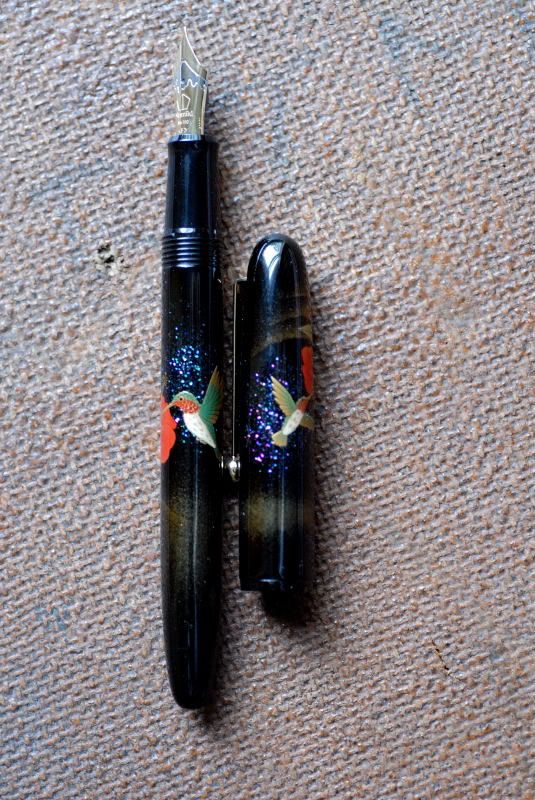 Both birds are depicted feeding on the nectar from the flowers. They are captured at the moments at which we remembered them. But it is the play of the light on the many layered colours and gold and silver dust, polished with the charcoal that provides the same iridescence that the hummingbirds themselves have.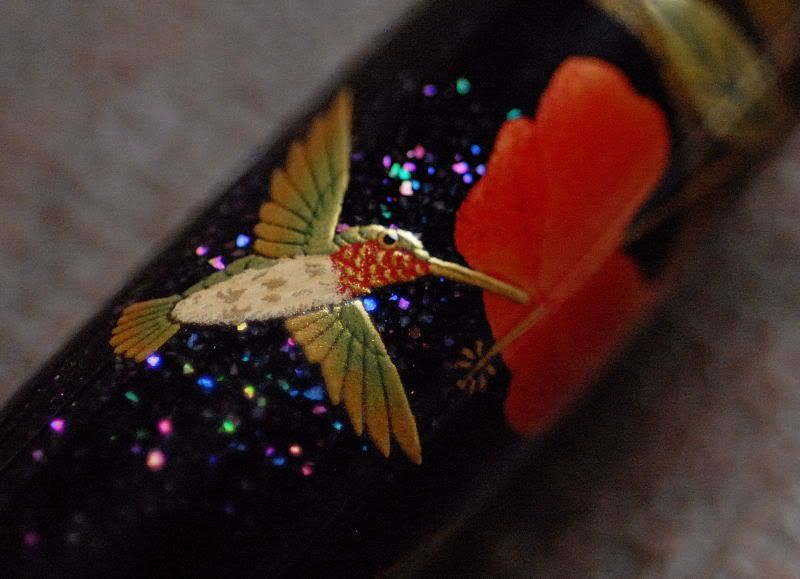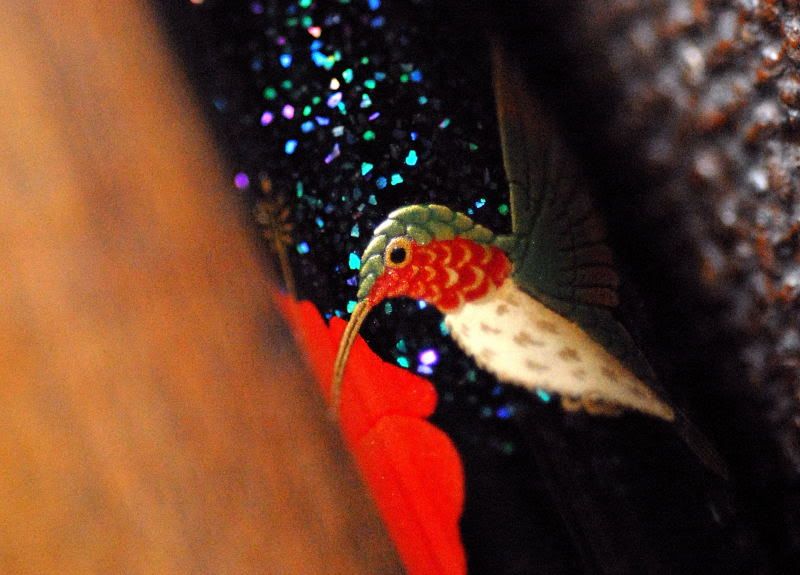 The Namiki Pen Company was introduced to the west by Dunhill in the late 1920's.Multiple approaches to surface detail include delicate raised ridges as seen with the beaks and wings of the birds.
This style of Maki-e, where the surface is gilded, coated with urushi and then burnished to a high sheen with charcoal dates from the 7th century. The other method employed here developed in the 12th century lays down urushi lacquer in specific areas which is then sprinkled with gold dust to the desired density (note the areas around where the birds and flowers are). This method requires great hand craft; an artist.
The artist on this pen is Seiki Chida; his calligraphic signature appears at the base of the pen. The silhouette of Mount Fuji is as exact as the art work on the barrel and lid of the pen.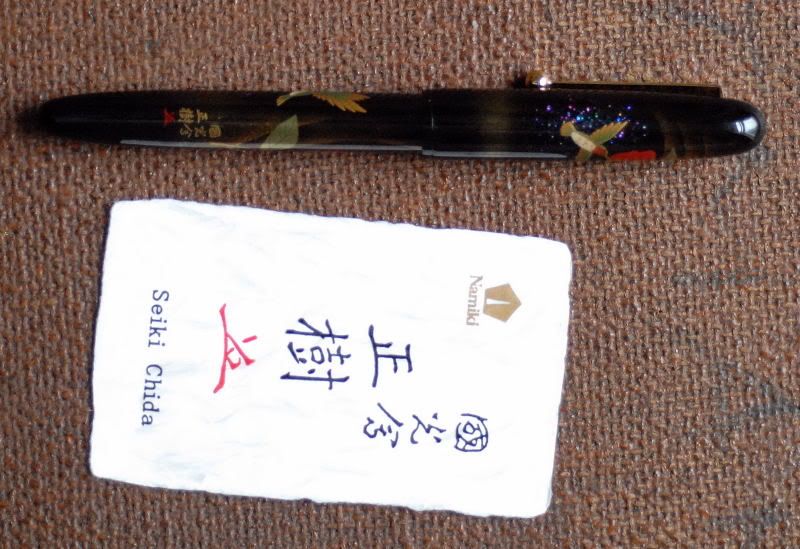 For anyone who has the same love affair that I do for the maki-e art on Namiki pens, I recommend an investment in "The four seasons of Namiki" by Christophe Larquemin. It shows to great effect the truly fabulous miniature art on the pens.
Thanks for reading
Andrew H