Quick layover in Mexico City and made a stop at the Aeromexico's Salon Premier lounge in Terminal 2 at Benito Juarez Mexico City International Airport. The lounge is adjacent to the security screening area and next to a few small gift shops.
The lounge is fairly small but the high ceilings and skylights make it feel very spacious. Center area has a circular bar with flat screens: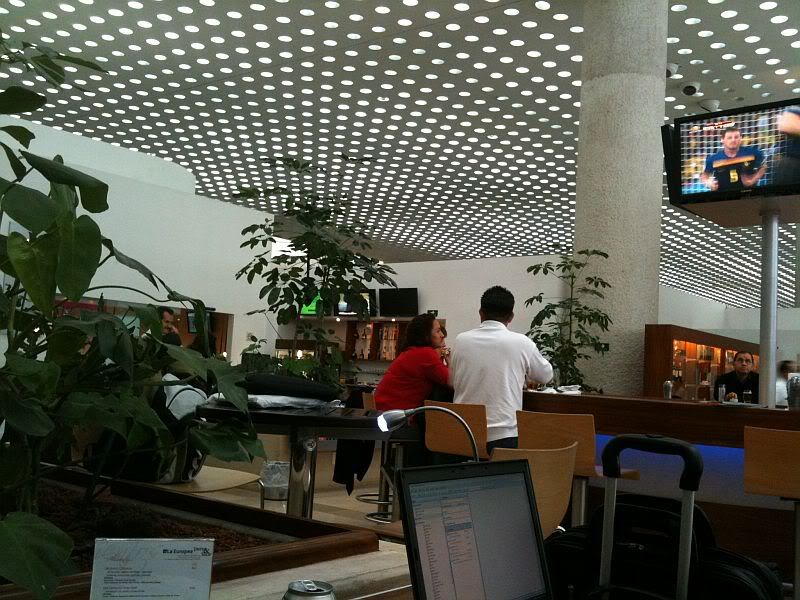 Off to the corner is a cafe serving sandwiches, empanadas and other light snacks. Self serve sodas, juices, and fruit too:
Croissant sandwiches with ham and cheese, bread, skewers of tomato and cheese, and empanadas:
On the opposite side is a full spa and message. And also an area for kids to play video games (Wii, Playstation, etc):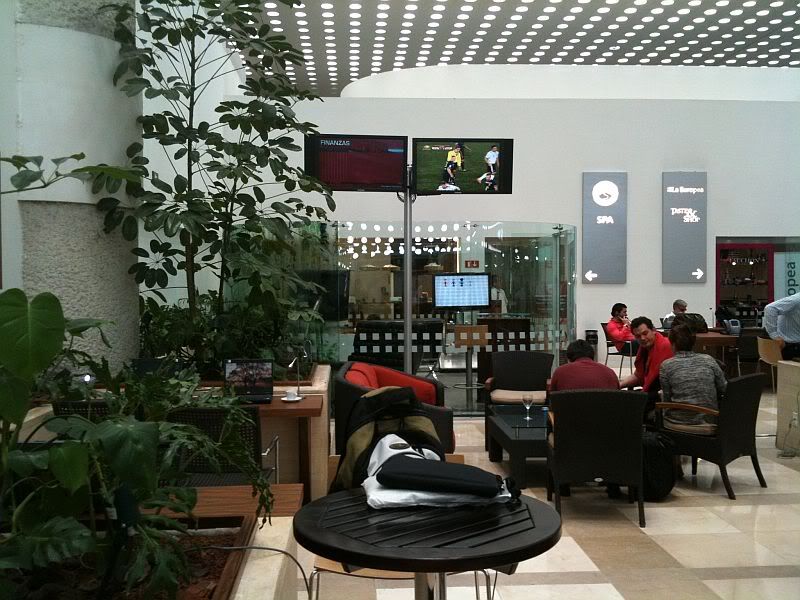 And a nice treat, yoplait yogurt with papaya flavor. I've never seen this before so I had to try it. Tasty!
My temporary office at the lounge, need to check in on PuristsPro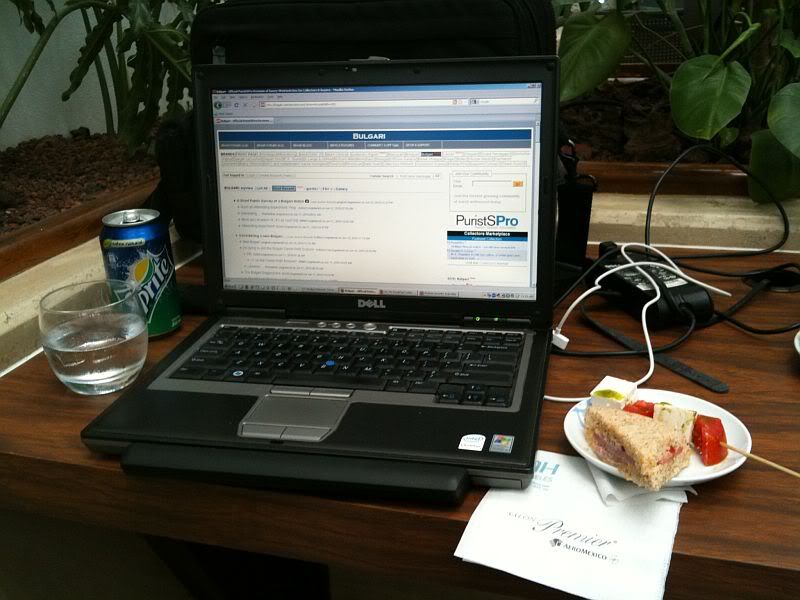 Regards,
Ed