Hi Guys,
I recently attended the 2011 Newport Concours. There were some beautiful classics and a few newer vehicles brought by sponsors. My main interest has always been European sports cars so thats mainly what you will see in my photos. My time at the show was limited so I did not get a chance to photograph every car that was there. There were some lovely Alfas, Triumphs, MGs, Jags and other classics. Hope you enjoy them.
Best regards,
Dino
In the parking lot sits one ugly duckly that I fear will never turn into a "Swan."
The Qvale Mangusta. It as a venture between DeTomaso and Kjell Qvale. Maybe DeTomasso saw its photos and didn't want his name on it.
A face only a mother could love.
Thankfully, most of the cars at the show are prettier than the Qvale. Well most, I'm not sure I like this variation on Maserati's 3500 series. It seems a bit heavy handed in design.
A beautiful 1941 BMW 327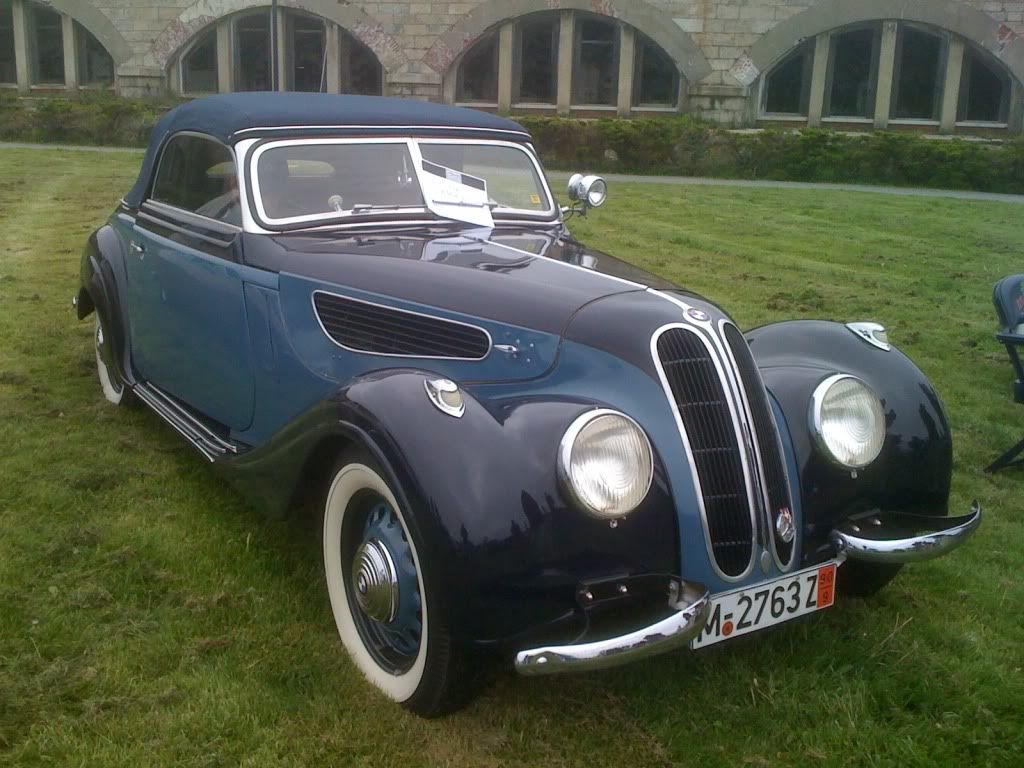 A Cord in coupe form. I had only ever seen them as convertibles. One of the earliest cars to have "pop up" headlamps.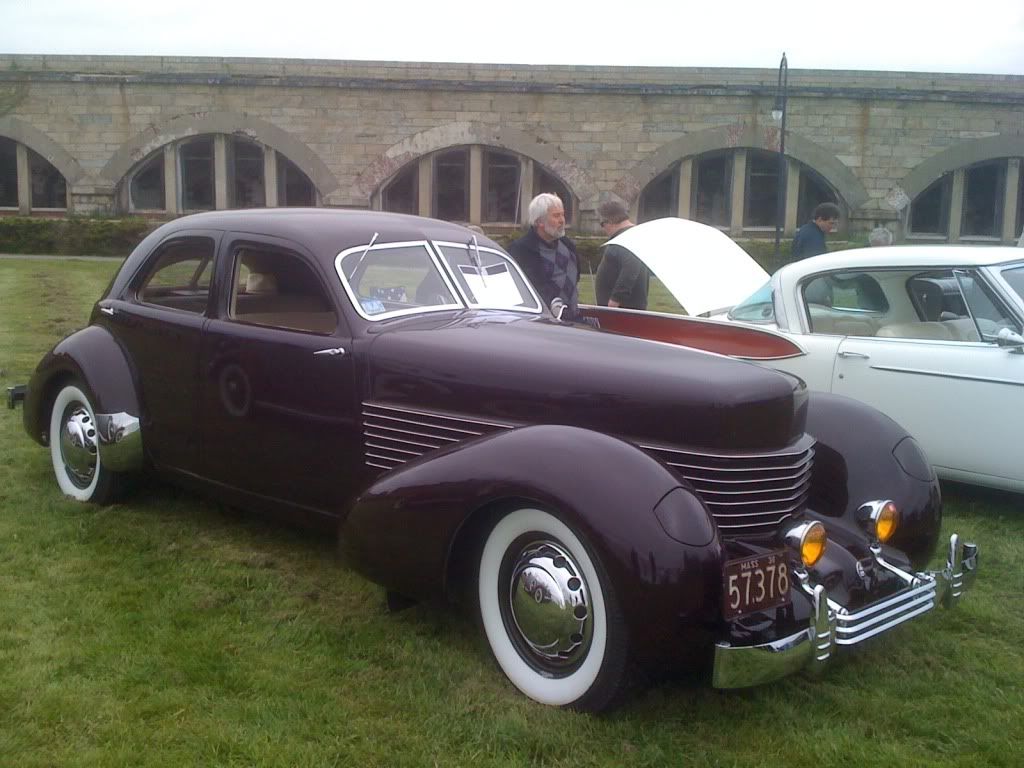 One of the few BMW's I'd love to own someday a 3.0 coupe. I'd probably opt for the 3.0CSi (with fuel injection)...since I'm not going racing I don't think I'd need a CSL with Batmobile wing etc.
This is a 3.0CS that was modified by Alpina although I'm not sure when that was done.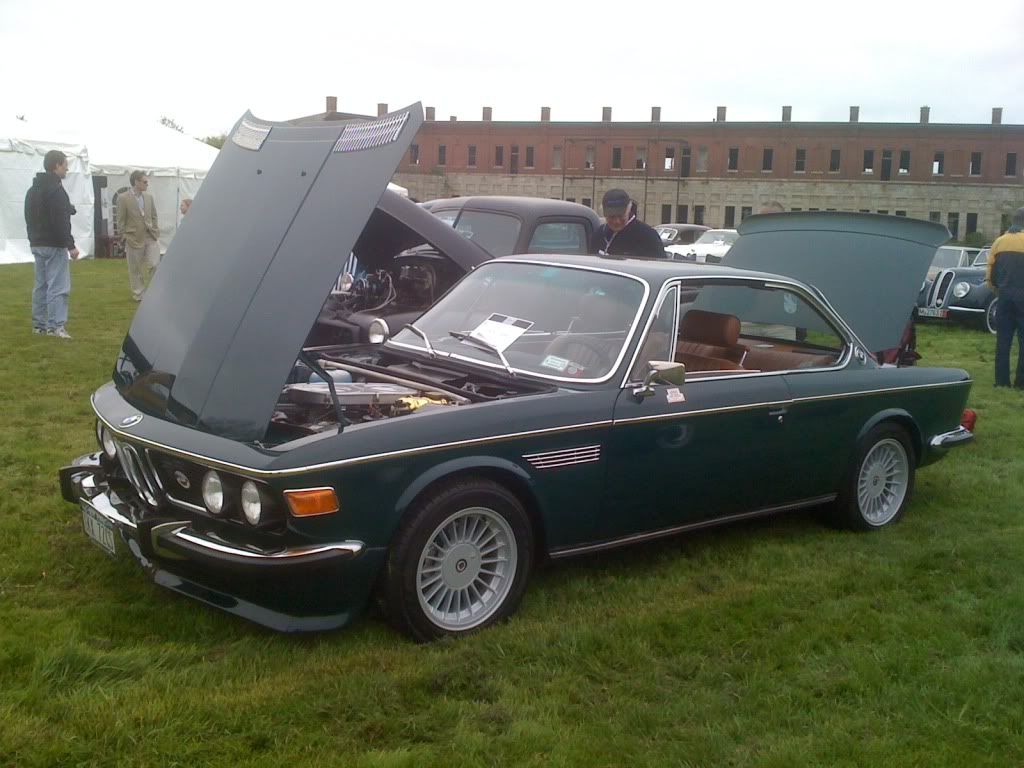 A very pretty VW
Its cousin...
A Lola
A completely original 250 Pinifarina Cabriolet. This car proundly wore its battel scars, door dings, scratches and all, however once a Ferrari looks like this I'd prefer that it be restored.
Notice the "Flying B" as a hood ornament on this Bentley. Quite funny.
A beatiful example of an unrestored Ferrari 275GTS.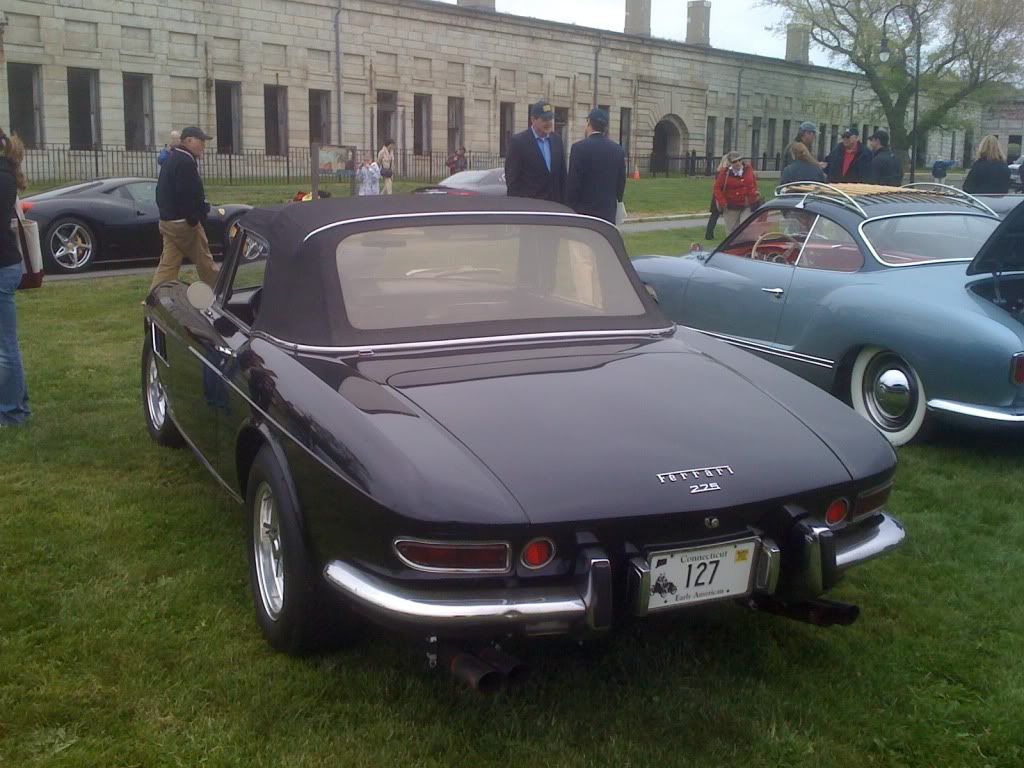 Always considered one of the prettiest Ferraris even if its not considered a Ferrari by some, the 246GTS Dino.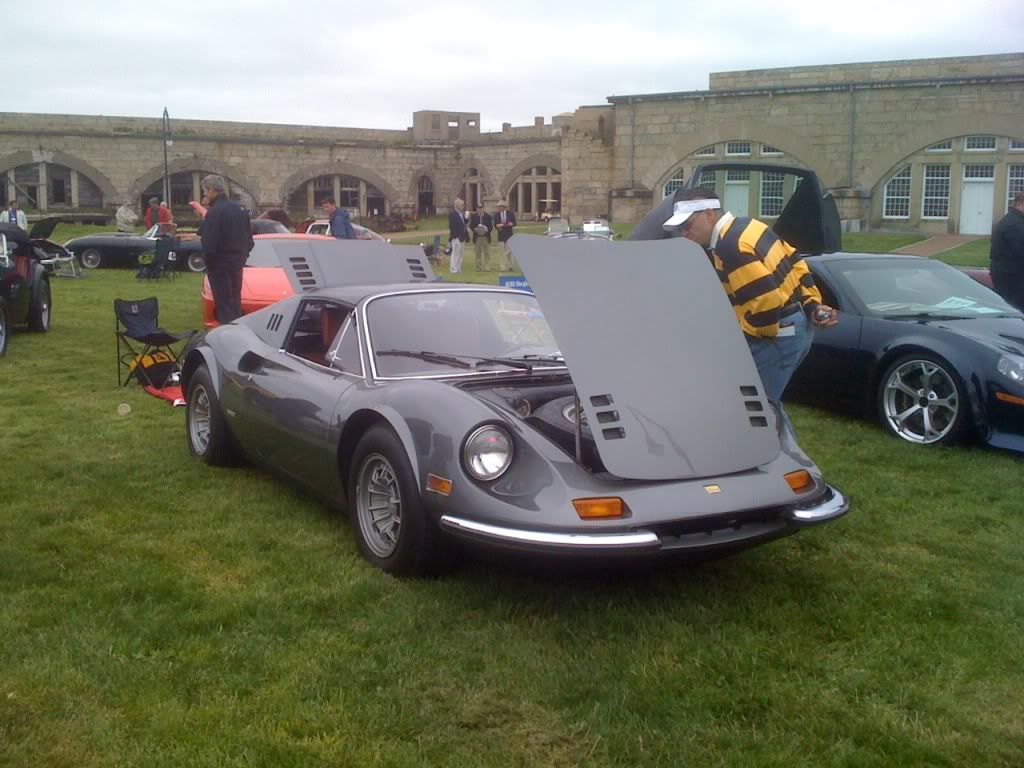 A stunning example of a 250 Pininfarina Cabriolet. This is from the days when there could be numerous variations a cars that were the same model. This one had side strakes not found on the silver example.
This was the first time I have seen a Saleen S7 in person. Unfortunately, IMHO it looks as "kit car-ish" in person as it did in magazines.
A prototype Maserati Sebring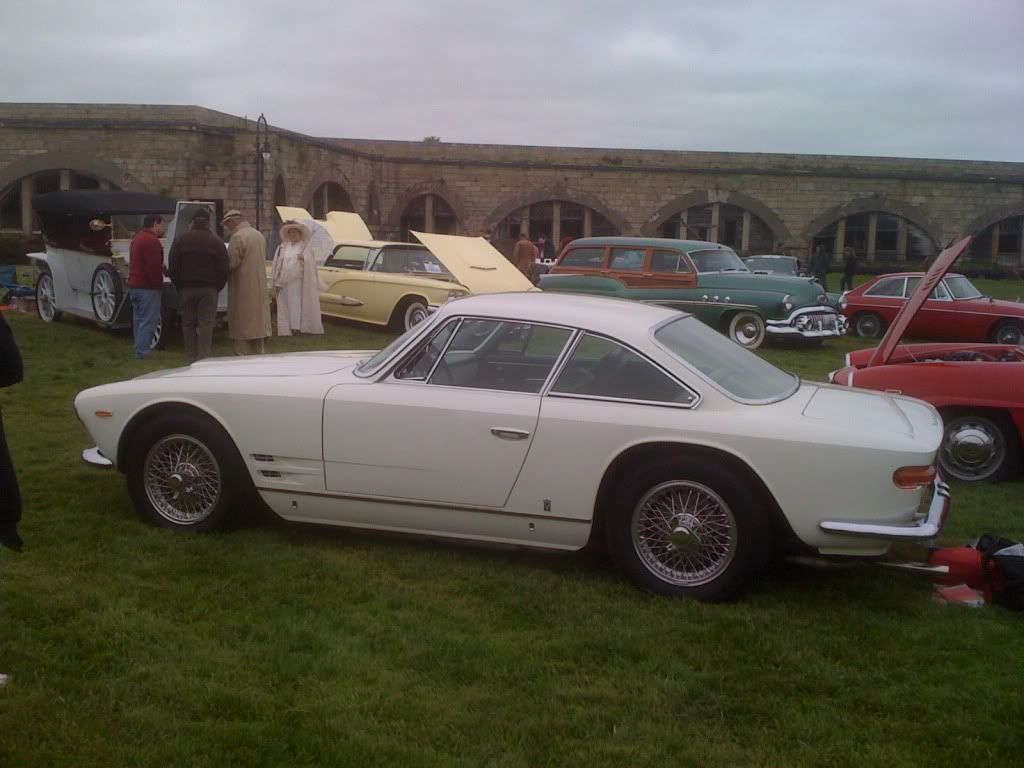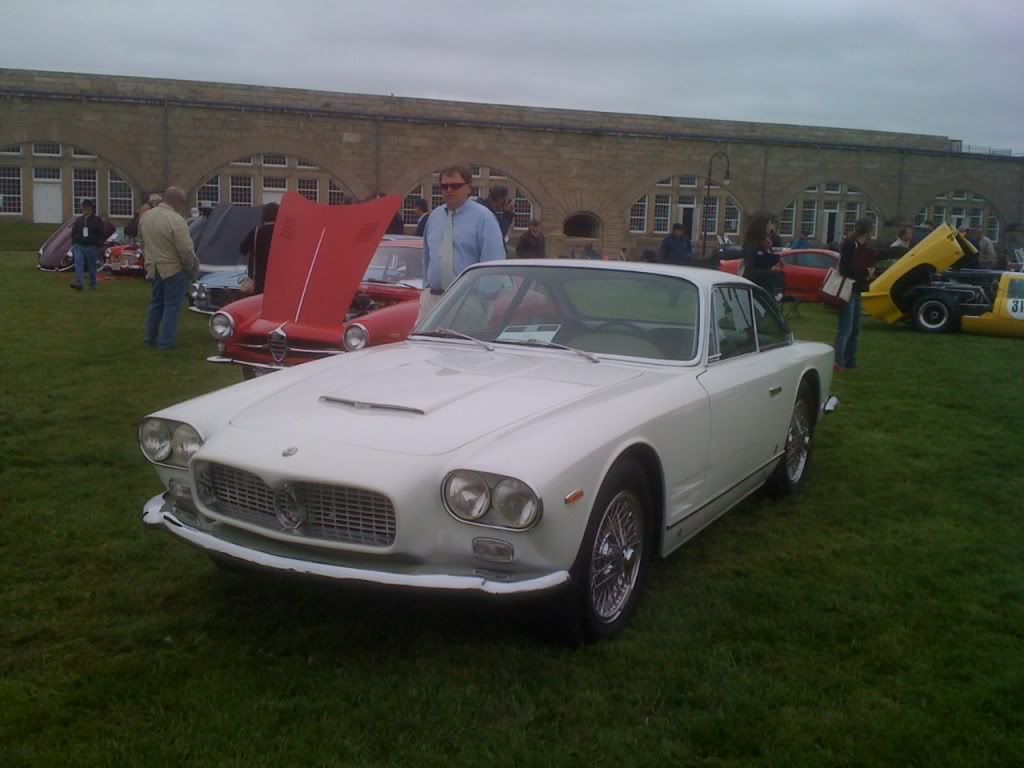 A true show stopper. The Mercedes Benz 300SL "Gullwing"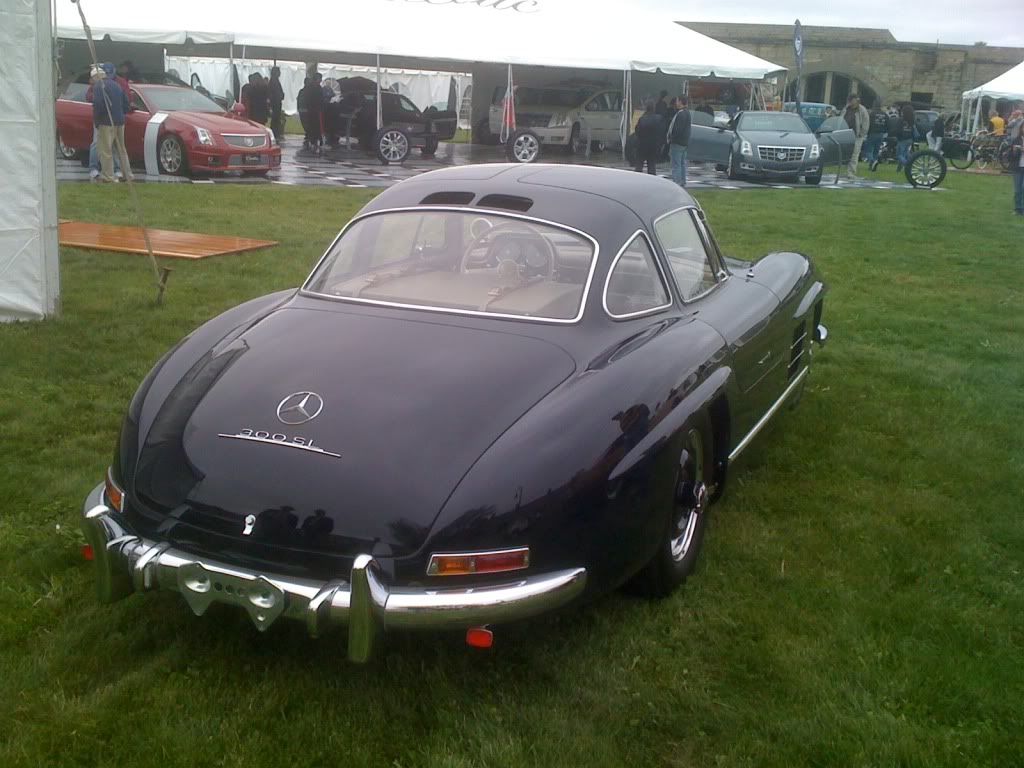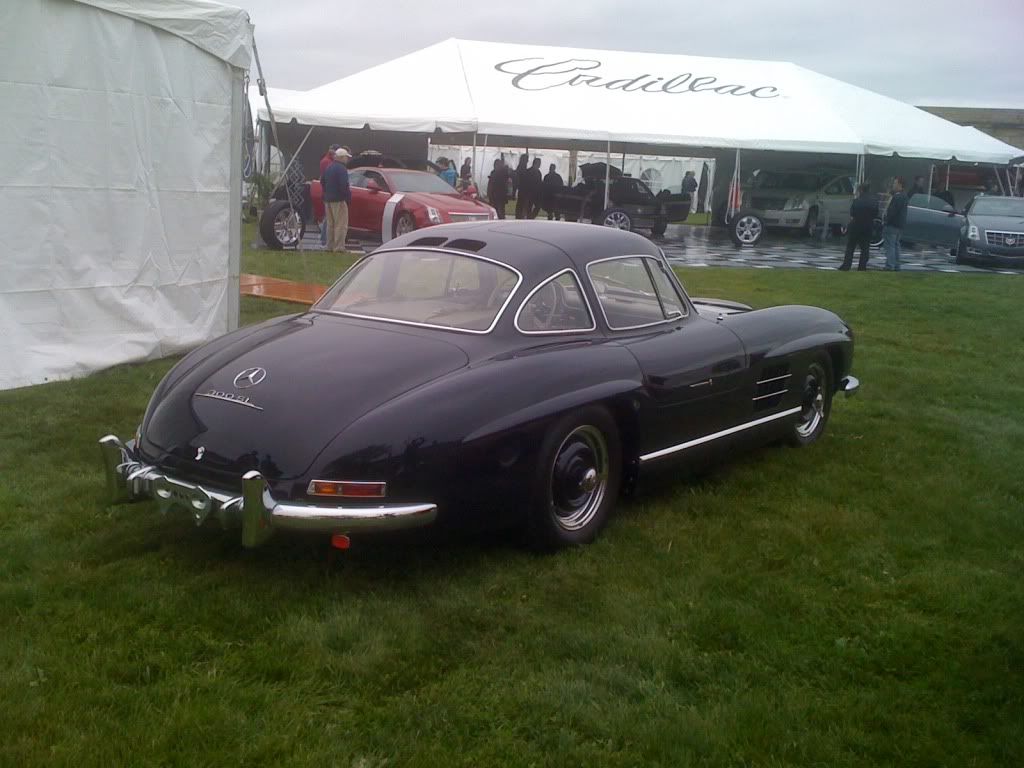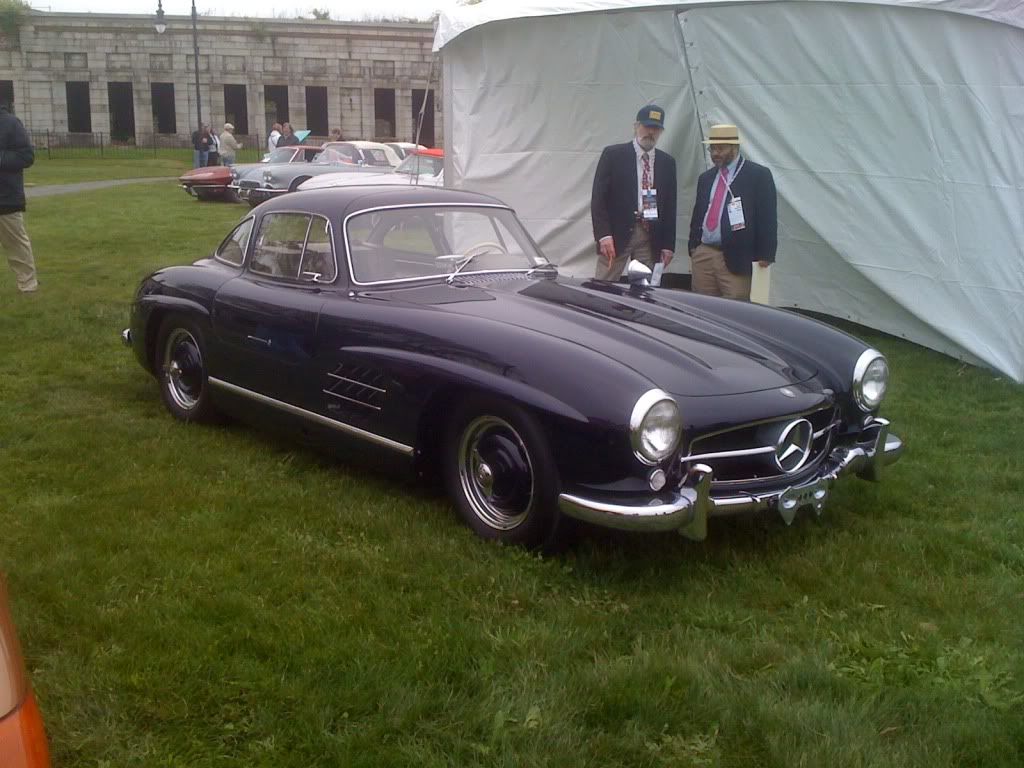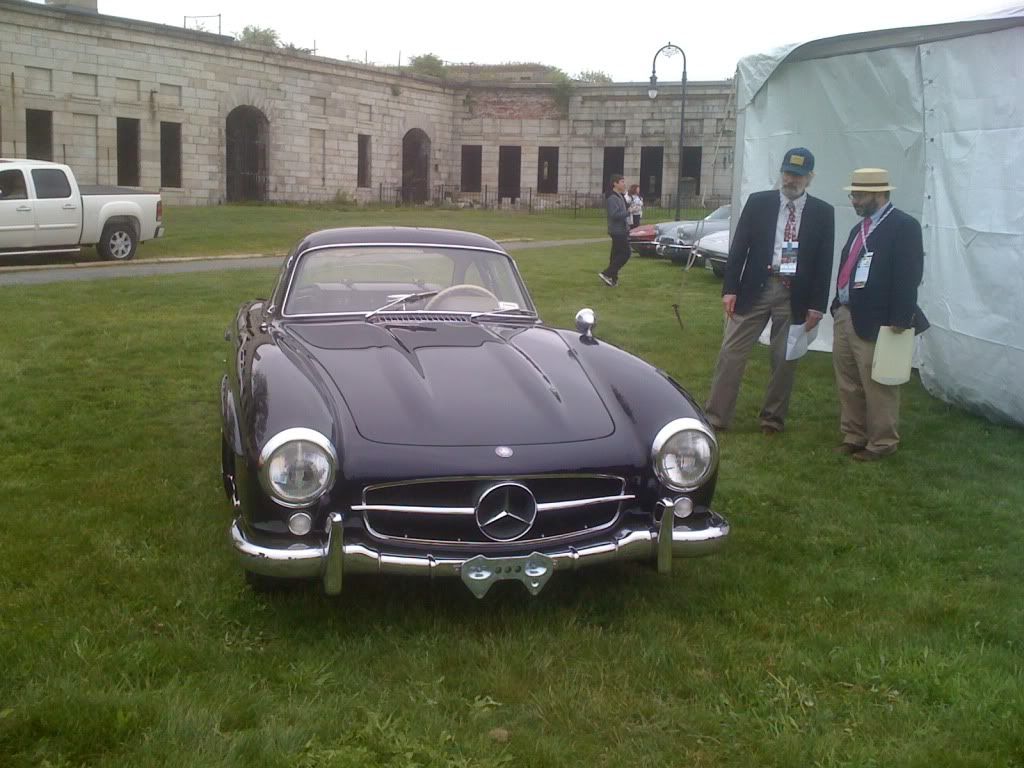 Backing up in the Gullwing.
Attempting to exit the vehicle, Wayne Carini. You may recognize him from his TV show. I don't know if mentioning the show by name is too commercial so I won't mention it.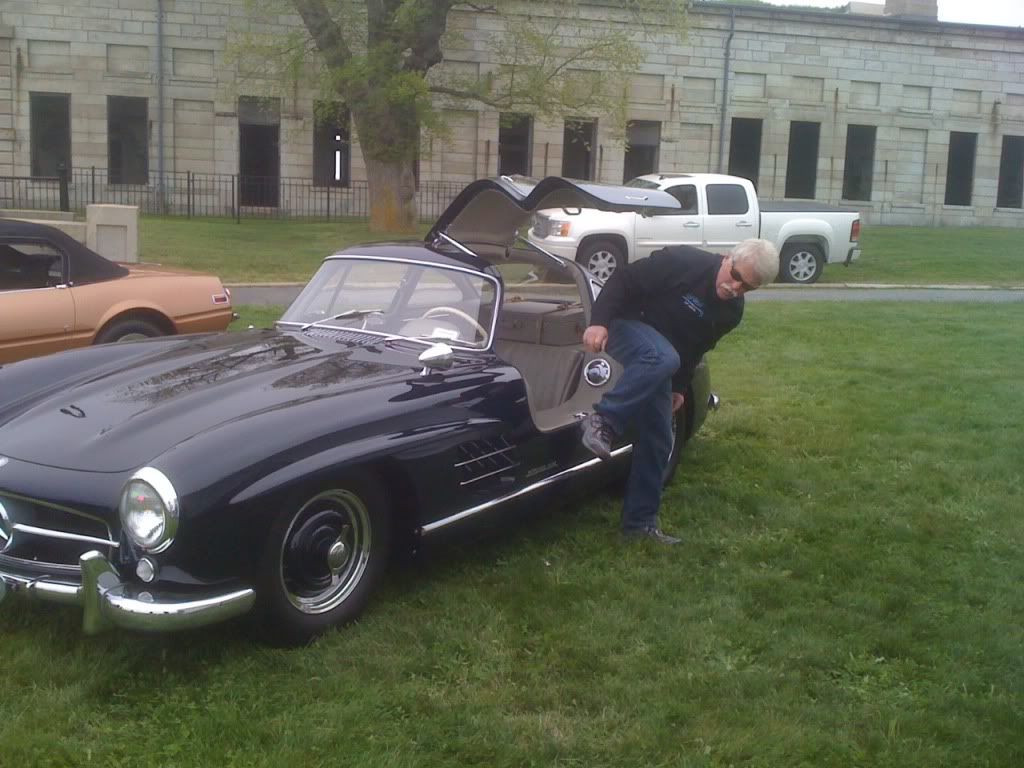 Another classic the 365GTS/4 "Daytona." One of 125 spyders made. I'm huge into originality, but I could not live with it in this color! The owner has several car dealership in the Northeast and made his original fortune in the copy business...hence his plate.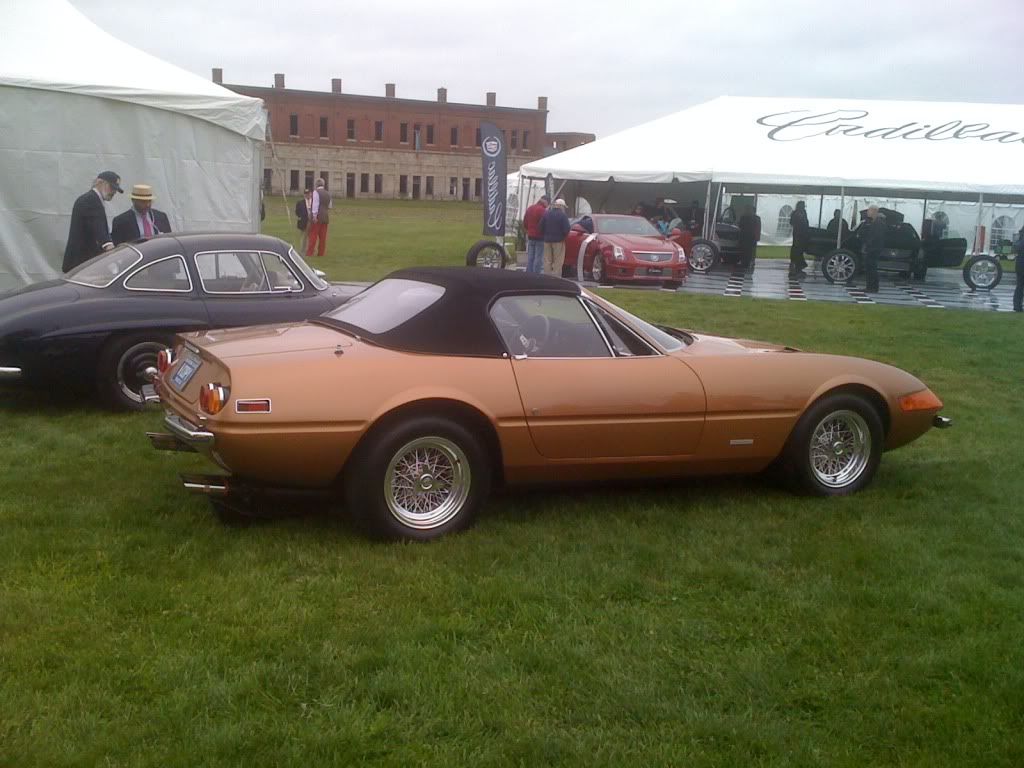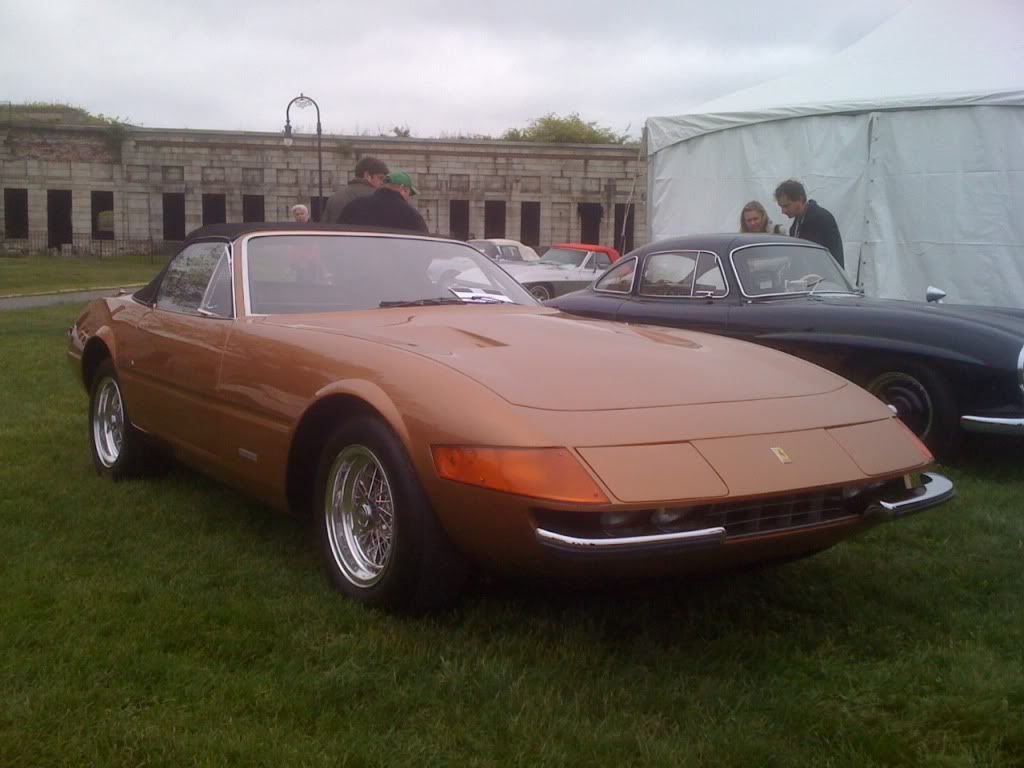 Seating for 3.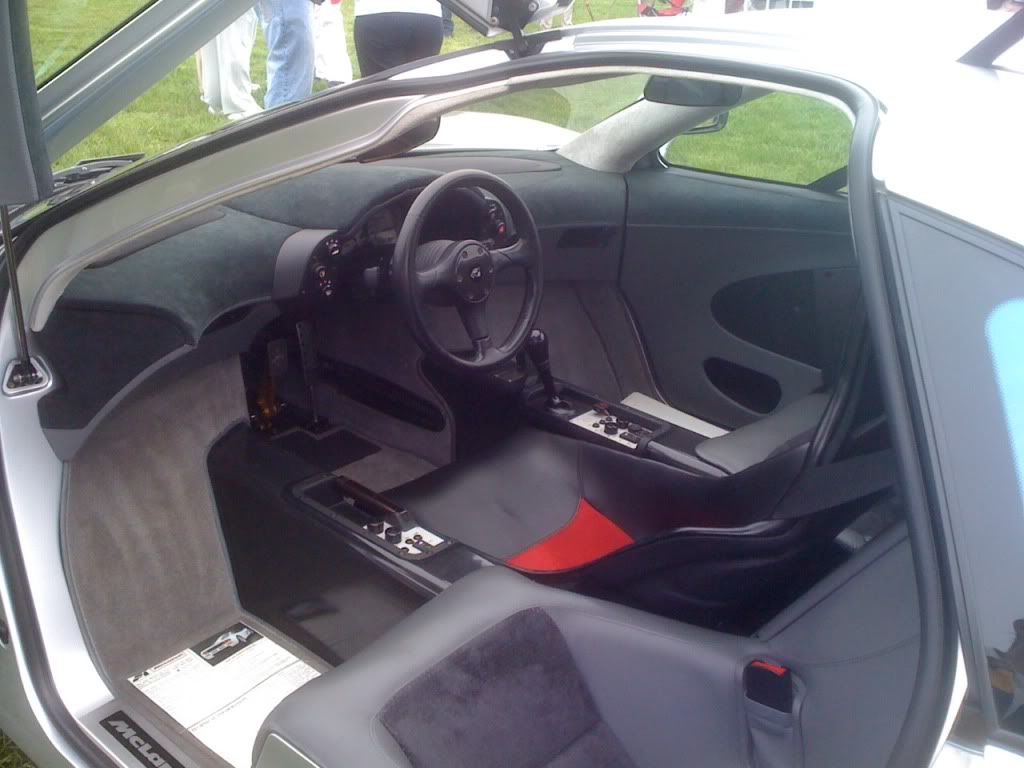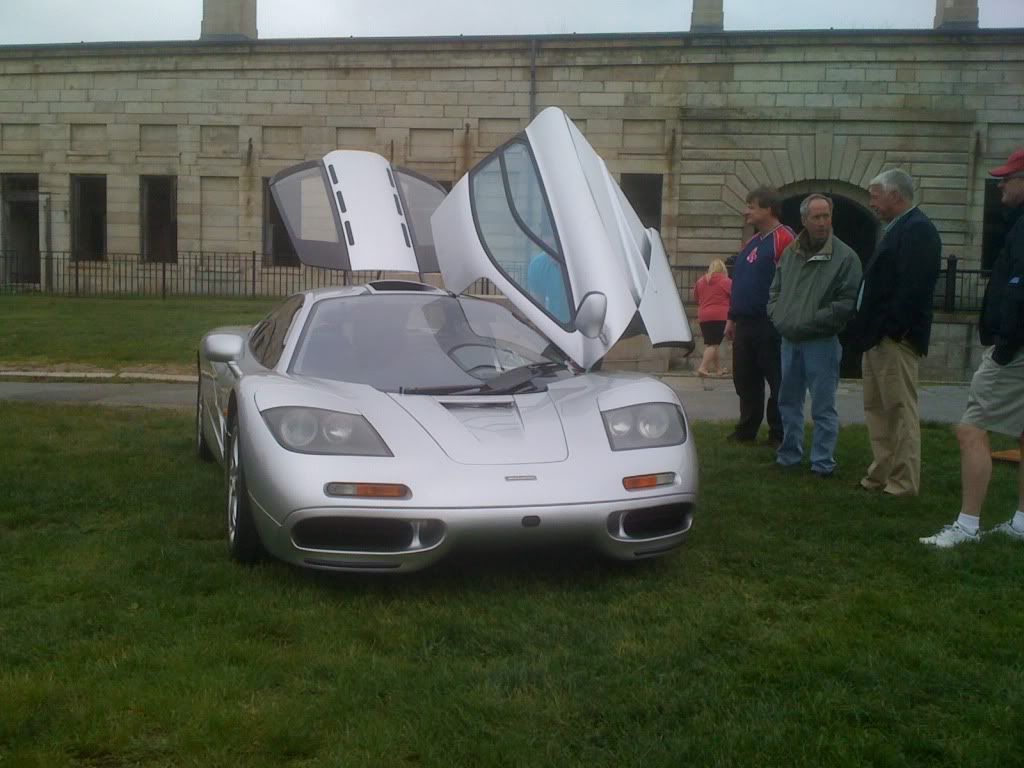 A modern beauty.
IMHO, the prettiest Ferrari since the 355. It looks even nicer in person than in photos.
Thanks for looking.