That your friend might be able to add to our discussion.
I have done a bit of research and based on the alleged leaking issues of Jag's covered E-Type lamps perhaps this paragraph explaines their switch to open lamps.
(6) After a humidity test conducted in accordance with paragraph
S8.7, the inside of the headlamp shall show no evidence of delamination
or moisture, fogging or condensation visible without magnification. From the code of Federal Regulations Title 49, Vol 5.
I don't think glare was much of an issue with the plexi glass Daytons noses. Some research into posts by actual Daytona owners, seems to indicate that the plexi models have really poor illumination of the road when using low beams and marginally adequate when using high beams. The pop up headlamps are supposedly a bit better on low, but still anyone that would run one of these cars flat out at night would easily "outrun" the useable headlamp beams path.
At this point I still think headlamp height was an issue, at least in the US for Daytonas (in 1969 there was a new required 24" headlight center to ground minimum). Some initial research showed that the front suspension was changed to raise the headlamps on Series 2 Lotus Europas to meet the "new" at the time required Federal Standards for headlamp height. I also found that some early Alfa GTV's had their front ends raised for the same reason. In addition, I found a brief blurb about Triumph's TR6s handling suffering as a result of its ride height being raised to meet headlamp height requirements.
If I have time this week, I will try to stop by our local Independent Ferrari Service Shop to talk to the owner/head tech about this issue. He has more than 40 years of experience working almost exclusively on Ferraris and often has 1 or 2 Daytonas on the premises.
Here are a few photos from the past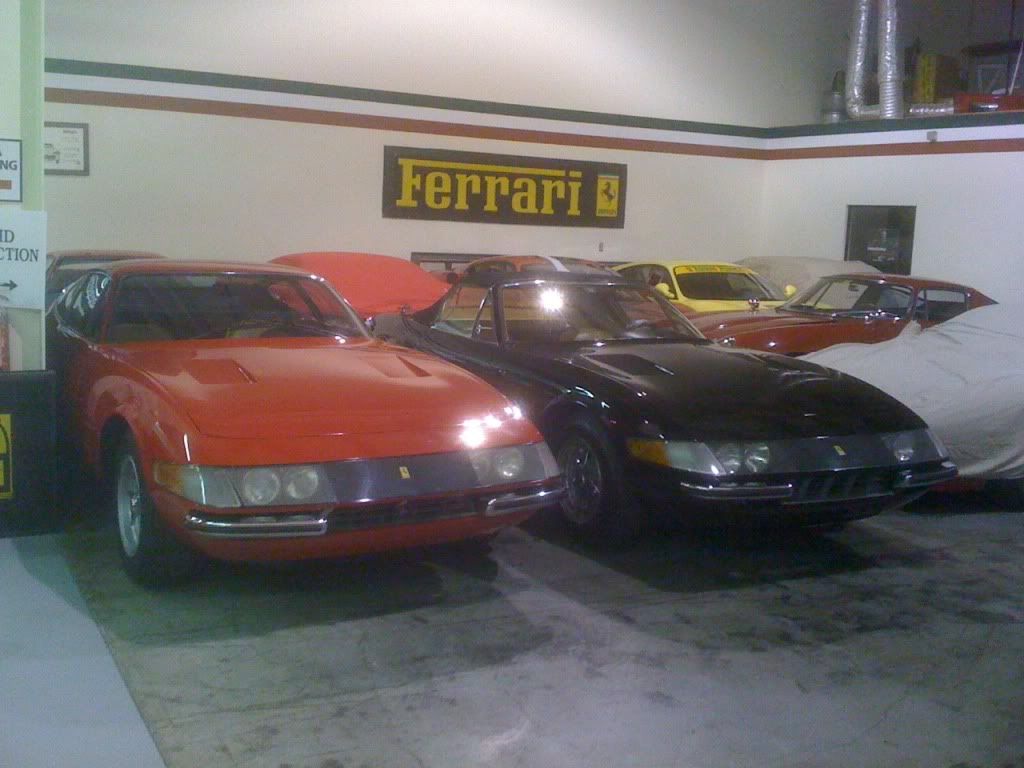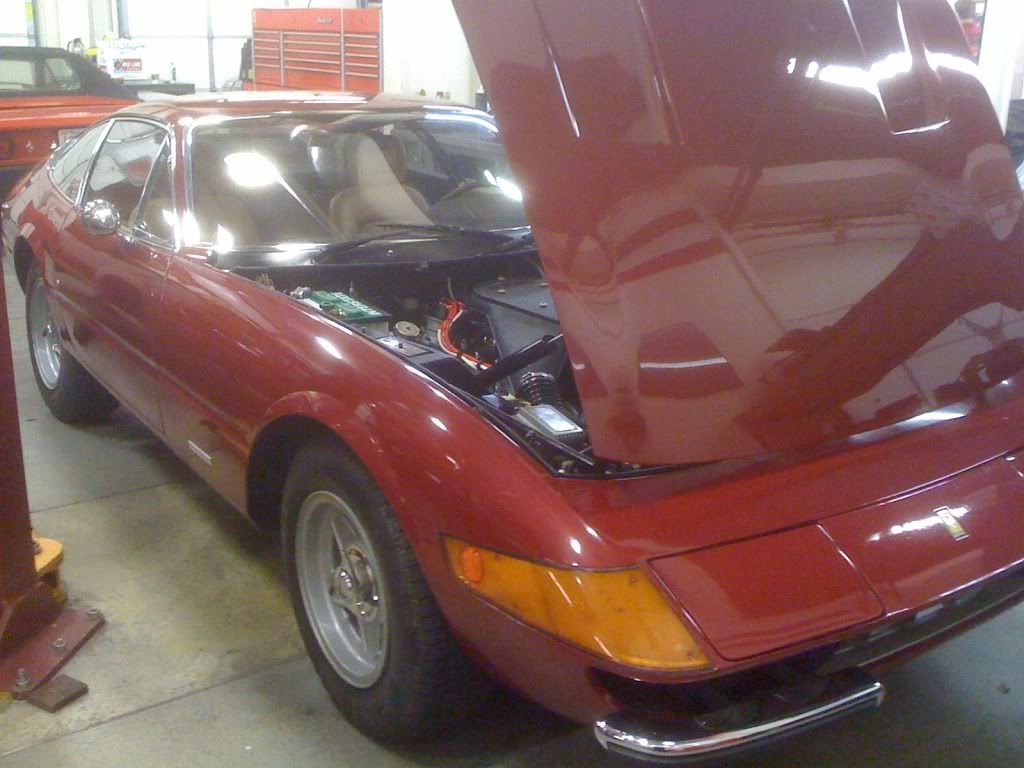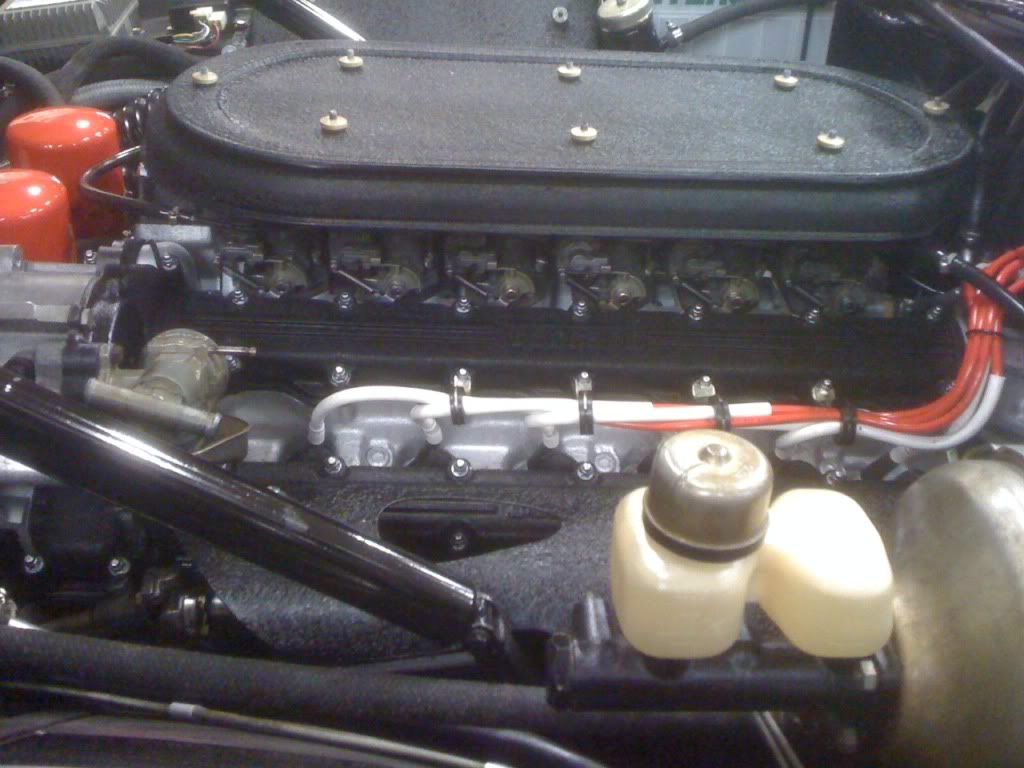 Best regards,
Dino