Hi Guys,
I hope that some of you have been able to enjoy some entertaining car events this season. I recently attended German Car Day with my wife and some friends. It was a perfect day for a car event. I hope you enjoy the photos.
Best regards,
Dino
Some classic VWs to start, Karman Ghia and an air cooled Bug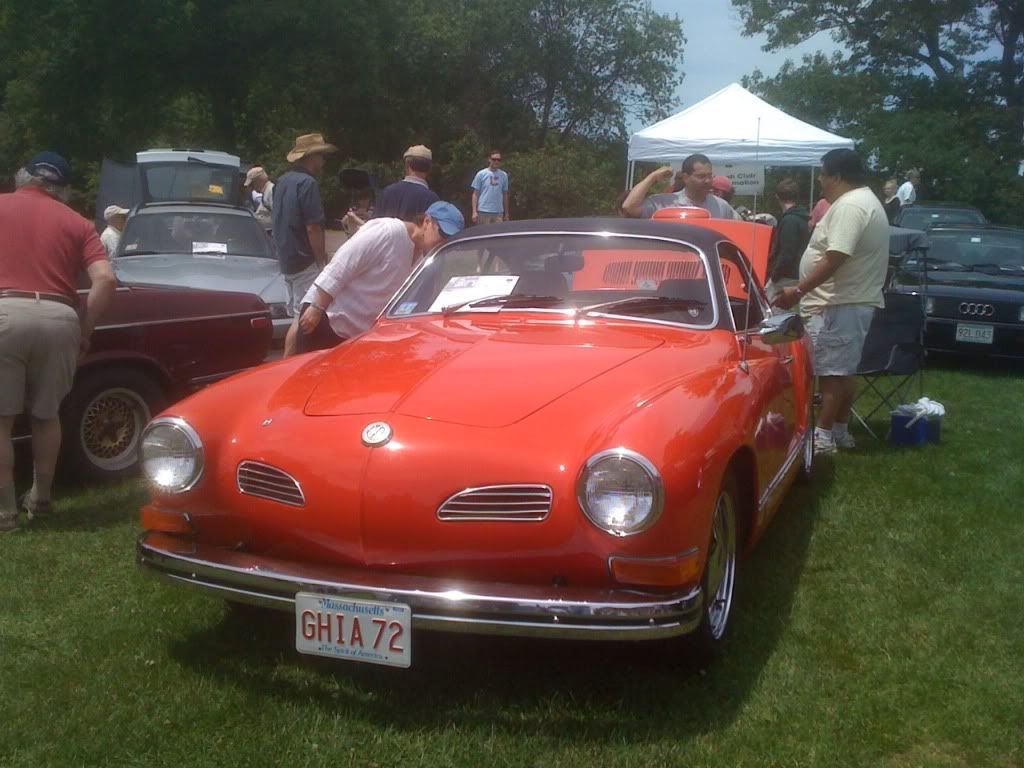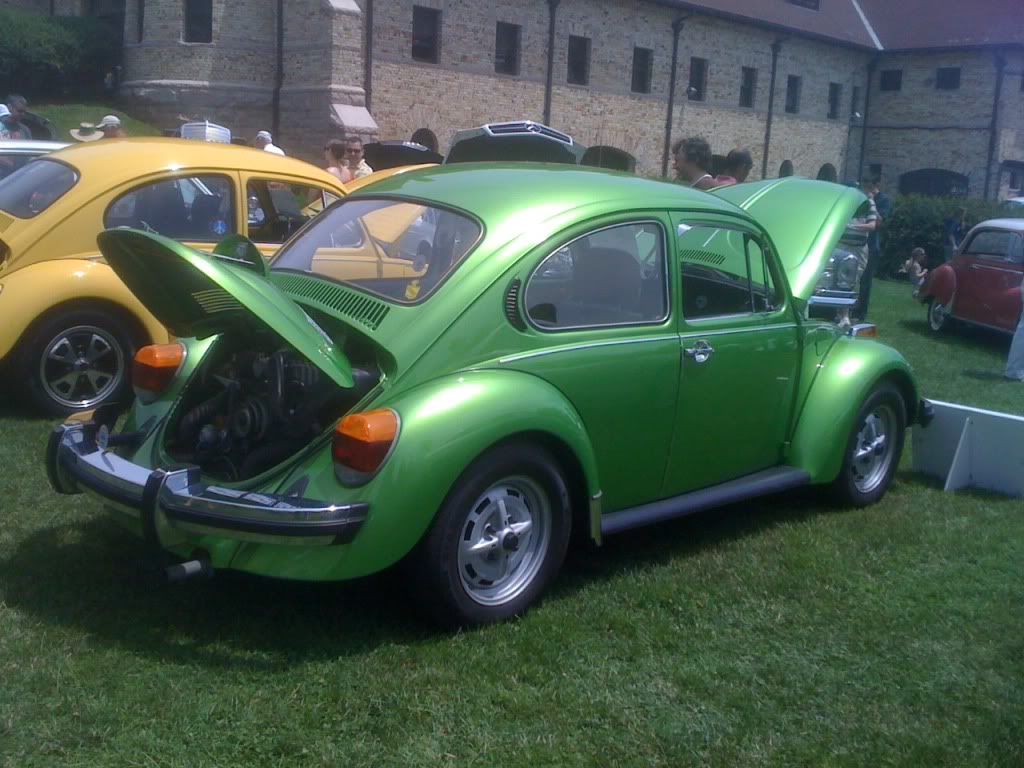 The oldest Audi I've seen in person at a show...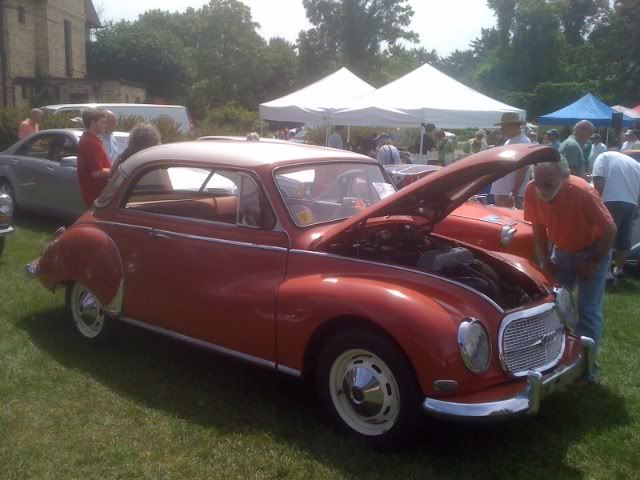 This 1970's 100 reminds me of high school. I knew a guy that had one in 1989 (back when they were just called USED cars rather than "Pre-Owned."
An interesting Audi Coupe I don't remember ever seeing in person. I like its wheels, they remind me of the Series 1 Lotus Esprit wheels.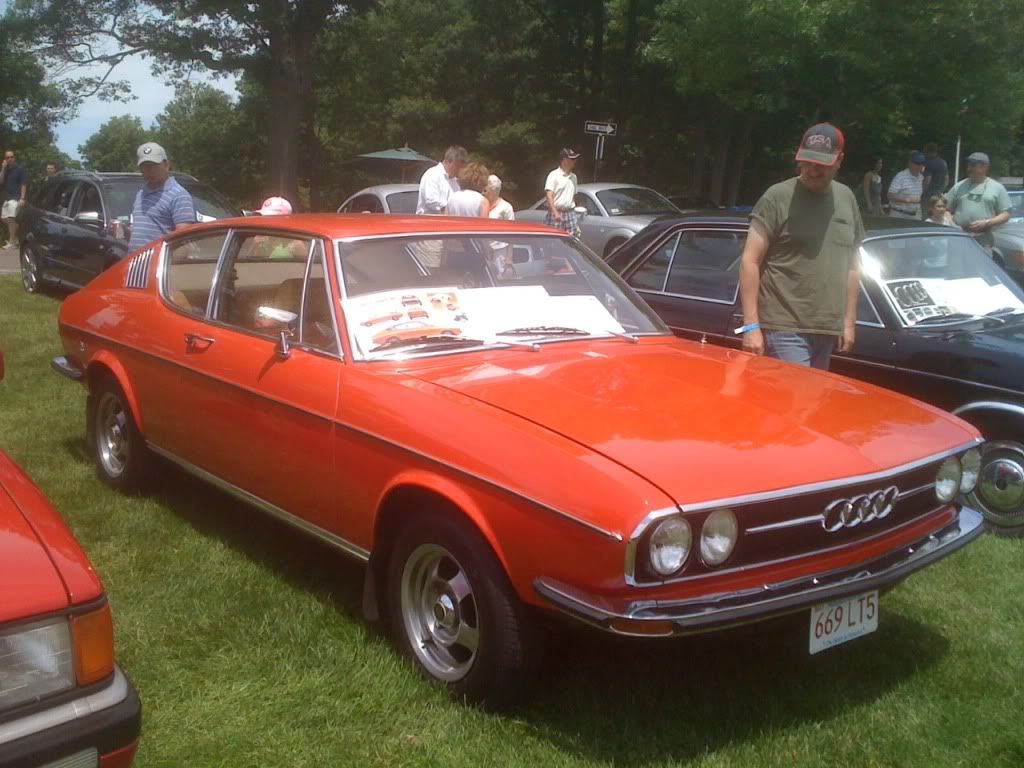 An Audi with a bit more HP than the other cars ...the stunning R8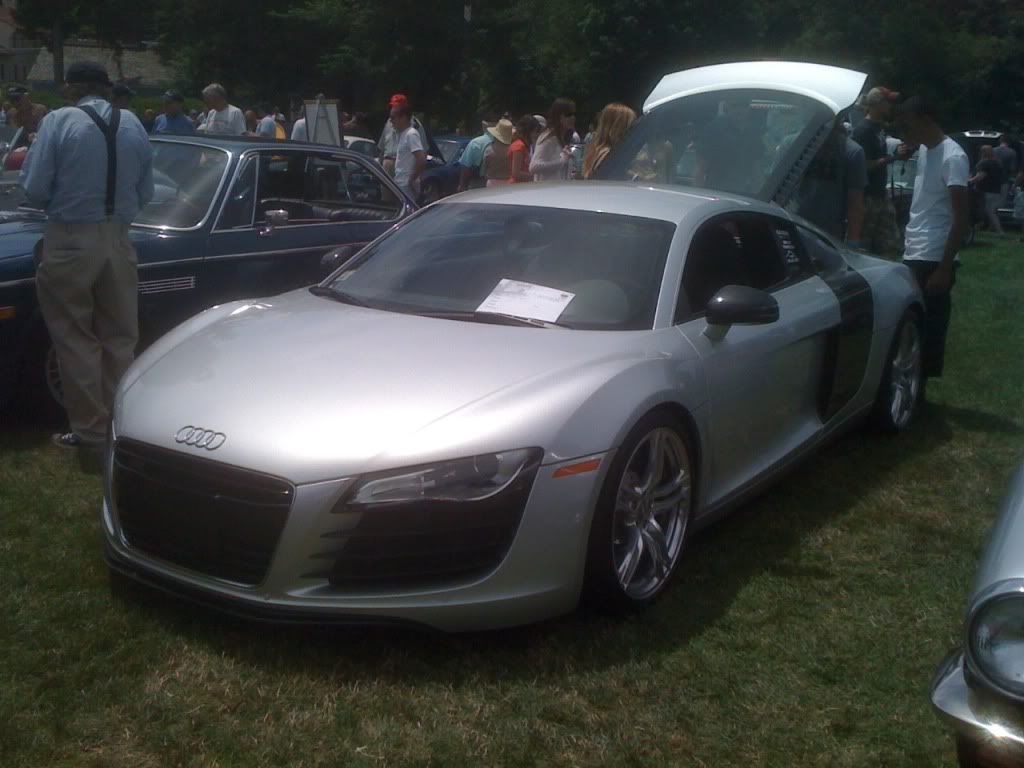 and its sun loving, topless sibling...
an odd pair...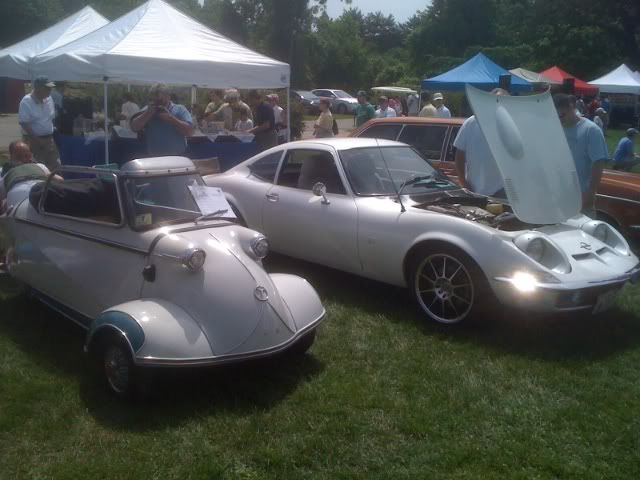 The Opel was a cool car. For those that haven't seen, its funky retractable headlamps don't flip over like on a C4 Corvette, or go up and down like a Porsche 944 or 928...this car's heldlamps flip over sideways. I hope this photos captures it a bit. My Dad's friend had one of these in the 1970's but always dreamed about getting a Maserati Merak...although, I don't think he ever did.
A few cars from Glas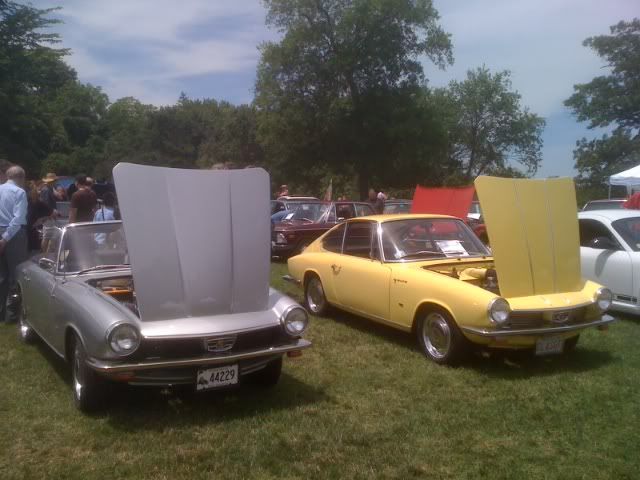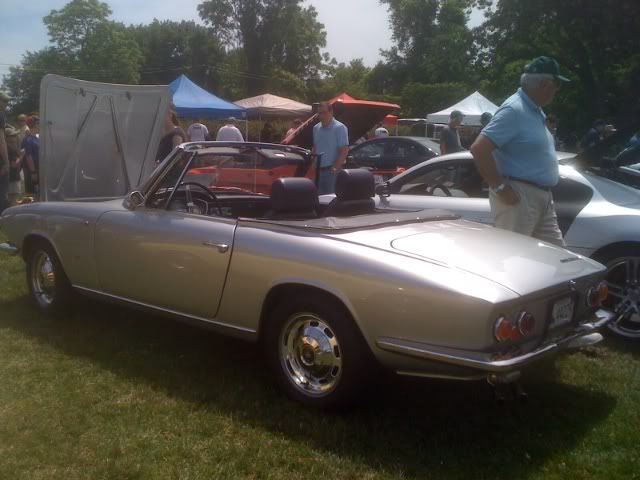 The "Pagoda roof" SL.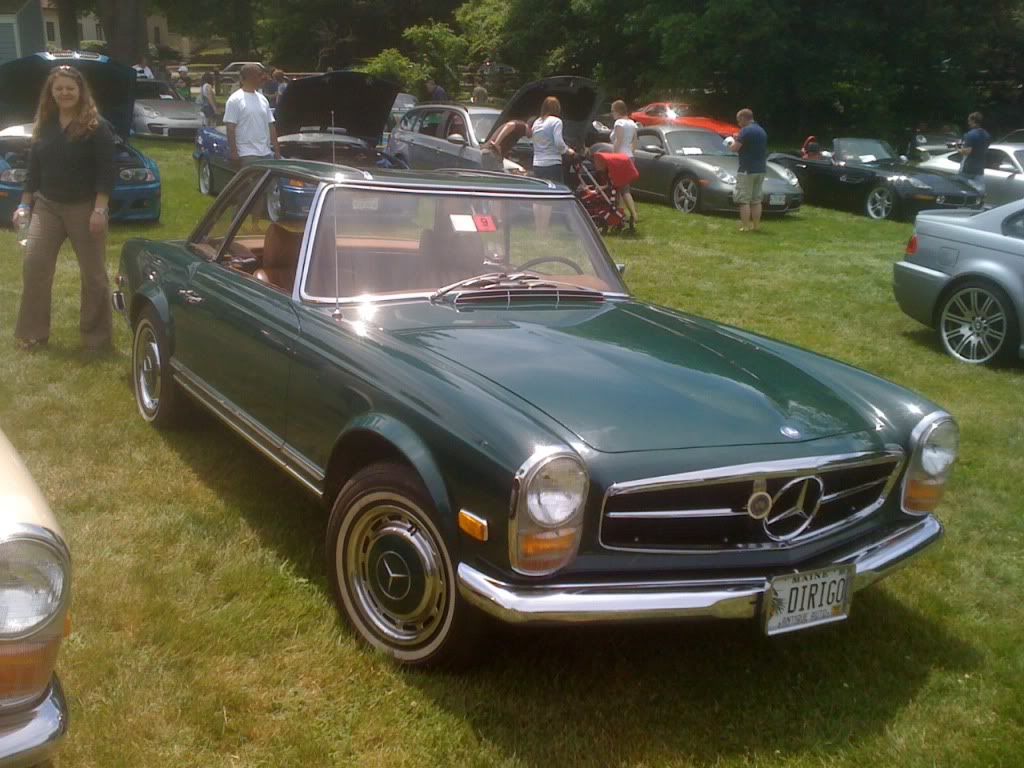 This SL had a 3.5 engine crammed into its engine bay. Sorry the hood was closed the entire time so no engine photos.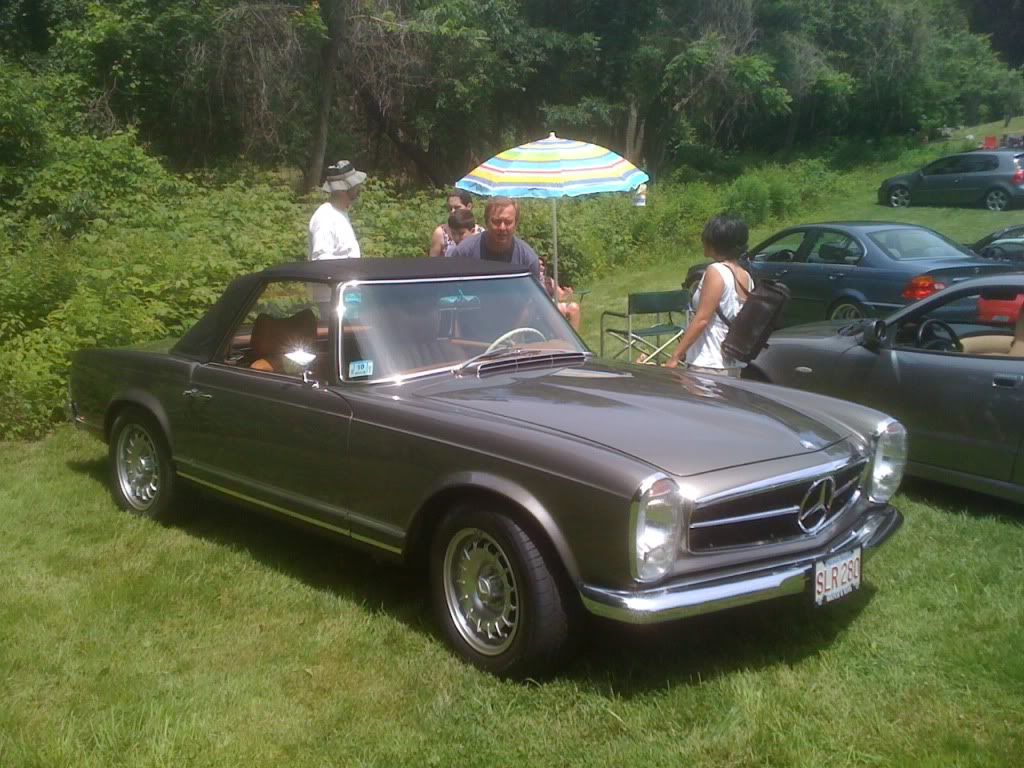 The owner has added a 3.5 badge to the dashboard.
A lovely 280SE Cabriolet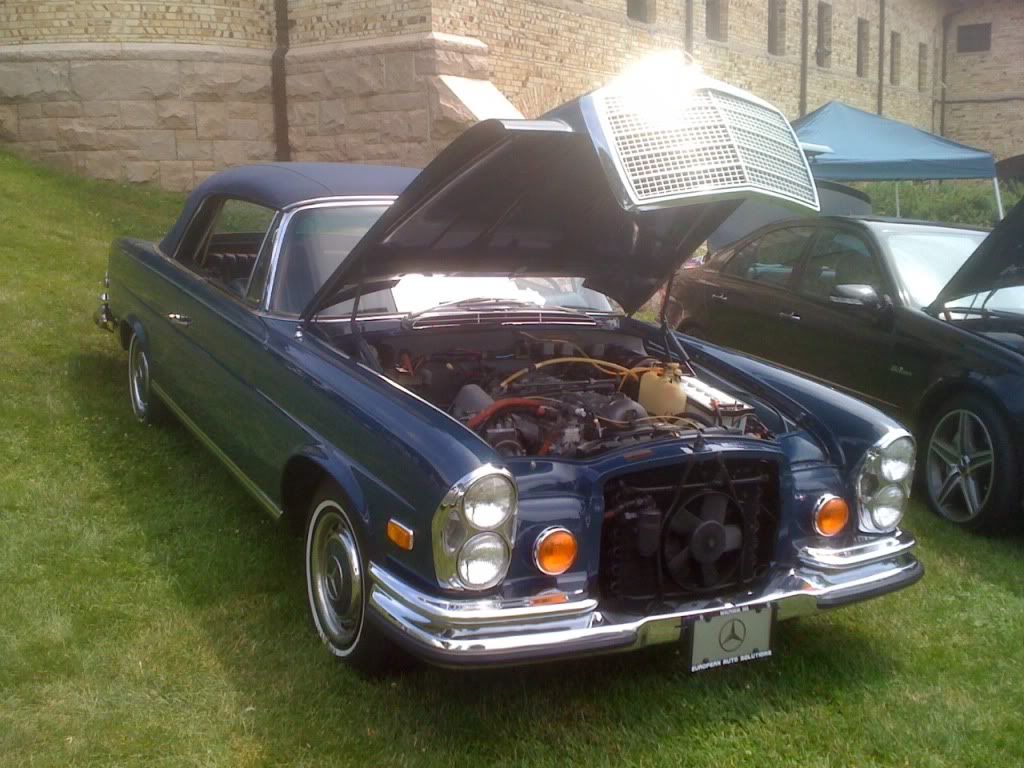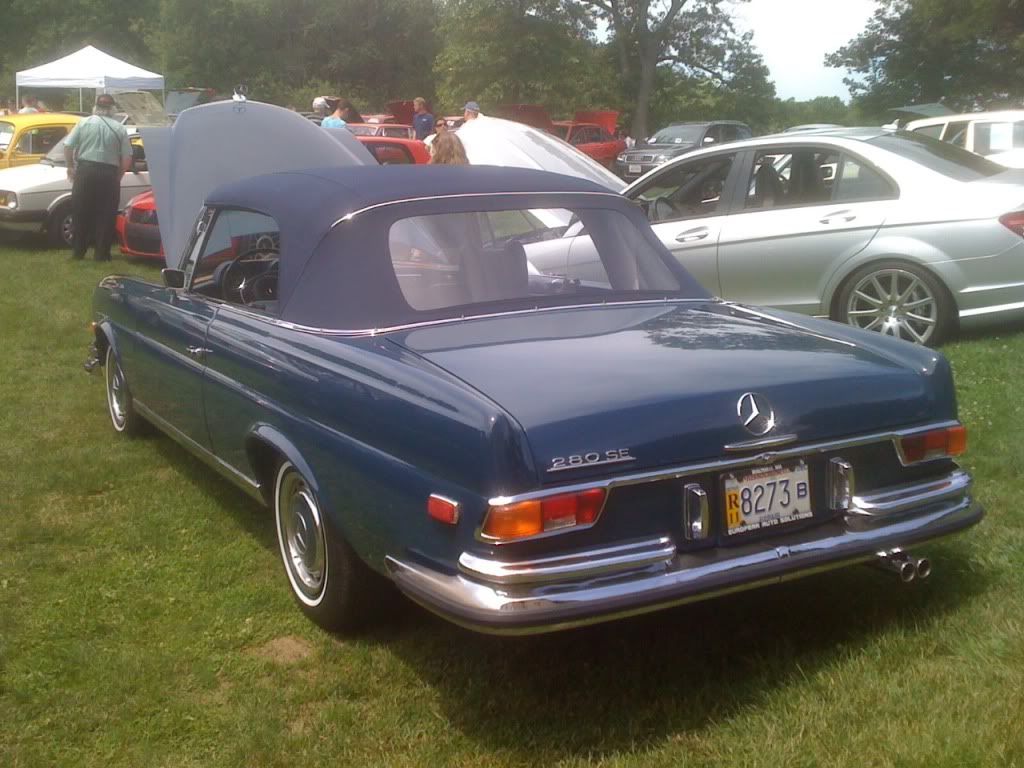 In the mid 1980's my Mom bought a "Baby Benz" 190E 2.3...but when this 16 valve version was released in the USA with all the ground effects and spoilers at 16valve motor, I really wanted my parents to trade their car in for one of these...they didn't.
I was hoping to see a 300SL Gullwing at the event...but none appeared so I had to be content with this lovely SLS. I love the front and the sides, but I do find the back a tad stubby...while the original Gullwing of the 1950s still looks perfect to my eye. Still this is a lovely machine and had a crowd around it the entire time it was at the show.