Great car. Dinos are definitely one of the prettiest cars from Maranello.
The car in the photo has wheel arches but I'm not sure the car has actual "flares." Its tough to tell from the photo since its dark and from the side. While all Dinos have wheel arches, car with the "flares" have them to accomodate wider wheels and tires. However, this car appears to have the standard narrower Dino wheels (also found on Fiat Dinos), rather than the wider Campagnolos found on cars with "flares." Also chairs and flares were separate options, so people could order one without the other.
Hope all is well.
Best regards,
Dino
They yellow car below is a non-flares car but you can see its wheel arches
This is a "flares" car.
From the back you can see some of the wider Campagnolo wheel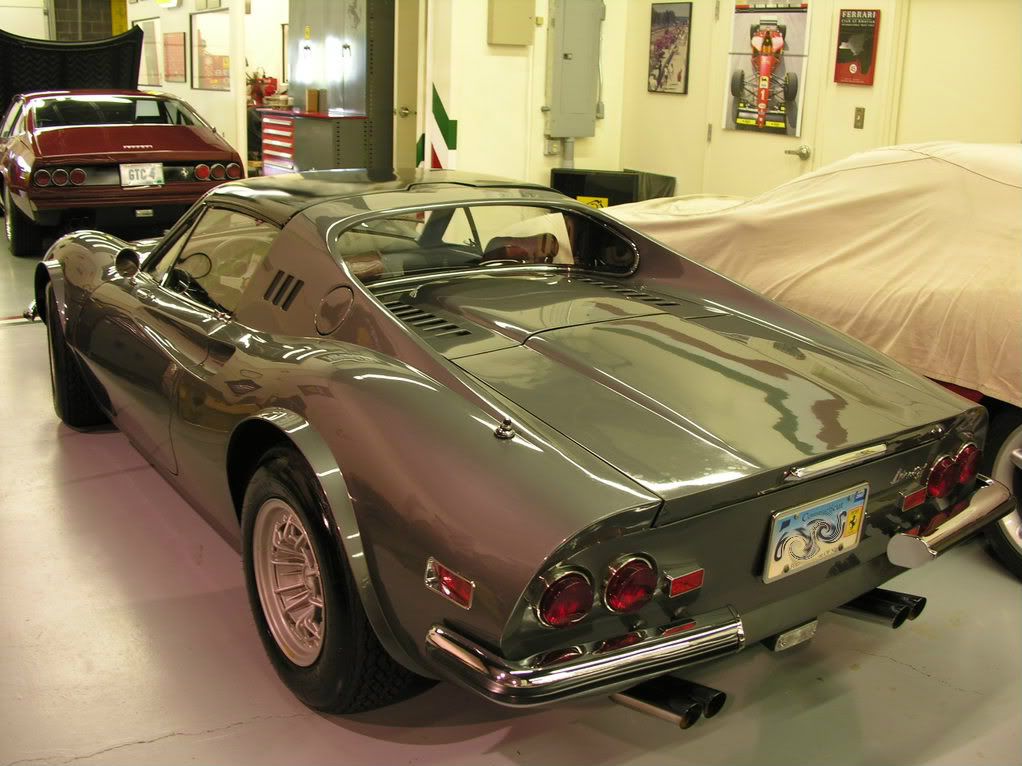 One more shot no flares