Not only was the Lancia Stratos HF Zero a design exercise for Bertone but it was also a fully functioning prototype. At only 33 inches high there was a need to incorporate a compact engine that would fit into the mid-engine layout and blend in with the low flat lines of the Zero. The 1.6 liter Lancia V4 engine from the Lancia Fulvia HF was used and provided 115 BHP with a top estimated speed of 120mph. A 12 gallon (45 liter) gas tank is situated right side of the engine bay with twin fans to assist with radiator cooling.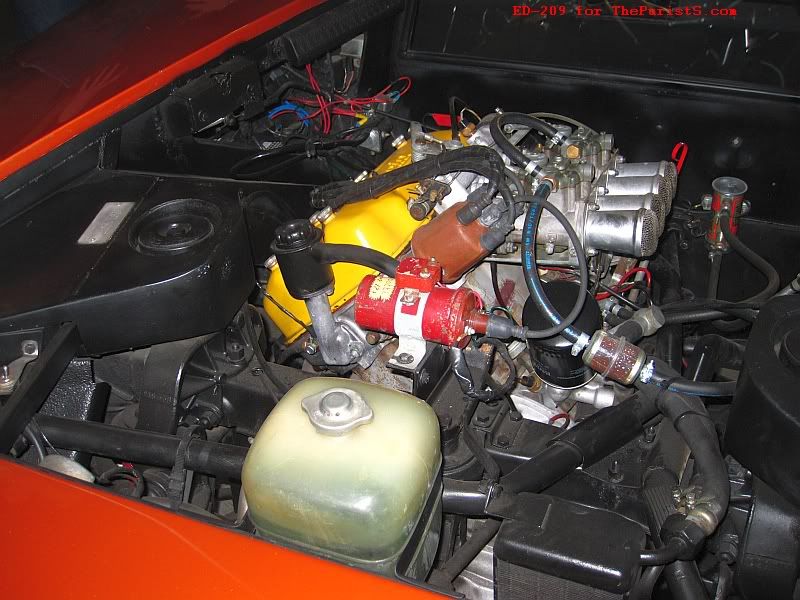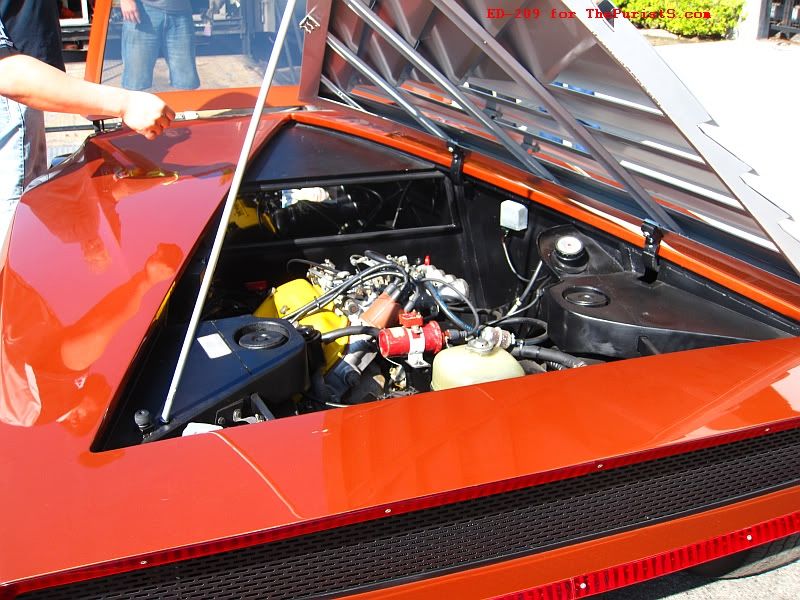 Adding to the space age design of the Zero is the aluminum triangular shaped engine cover that included slats that not only added a matching angular shape but was also a fully functional design that aided in directing air towards the radiator for cooling. I was a bit surprised at how heavy the silver colored aluminum engine cover felt when I lifted it to close the engine bay. It used a simple hinged system without any hydraulics and felt as though it was machined out of a solid piece of aluminum.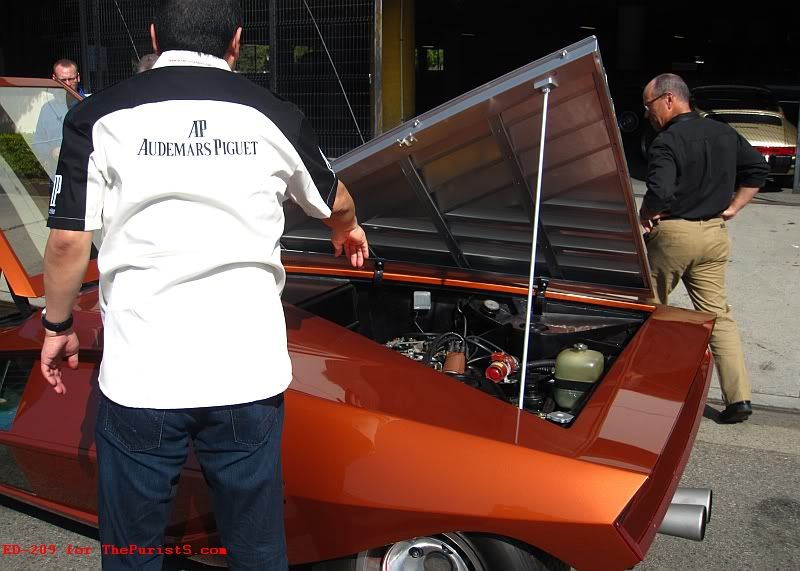 Now on to the fun part of moving the car out of the transport trailer. We get to start up the engine and hear it fire up. Here's a video of the start up and driving it carefully into the parking structure of the Petersen Auto Museum as we head towards the gallery area:
Next up is part 3 where we watch the '7' Transportation team and the tech staff at the Petersen Auto Museum position the car into the exhibit area.
Regards,
ED-209