Petersen Automotive Musuem Curator Leslie Kendall at the driver's seat and getting a first hand look at the instrument panel located on the left hand side. Notice that the interior of the Lancia Stratos HF Zero has room for two. The steering column pivots forward to allow the driver to slide into the drivers seat. Another interesting feature is the 'chocolate bar' pattern on the seats. This design element was brought into another futuristic and legendary supercar, the Lamborghini Countach which was unveiled at the 1971 Geneva Motor Show a year after the introduction of the Zero. The center console in between the two passengers had a 5 speed manual shifter mated to the 1.6 liter Lancia V4 engine. There are several mechanical levers which I'll show you a little bit later.
Integrated into the side front fenders behind the wheel arches were two small triangular shaped side-view mirrors to help with the very limited rear view. But who needs a rear view mirror when you have such a wide open front windscreen that provides a panoramic view of the road and the open sky in front?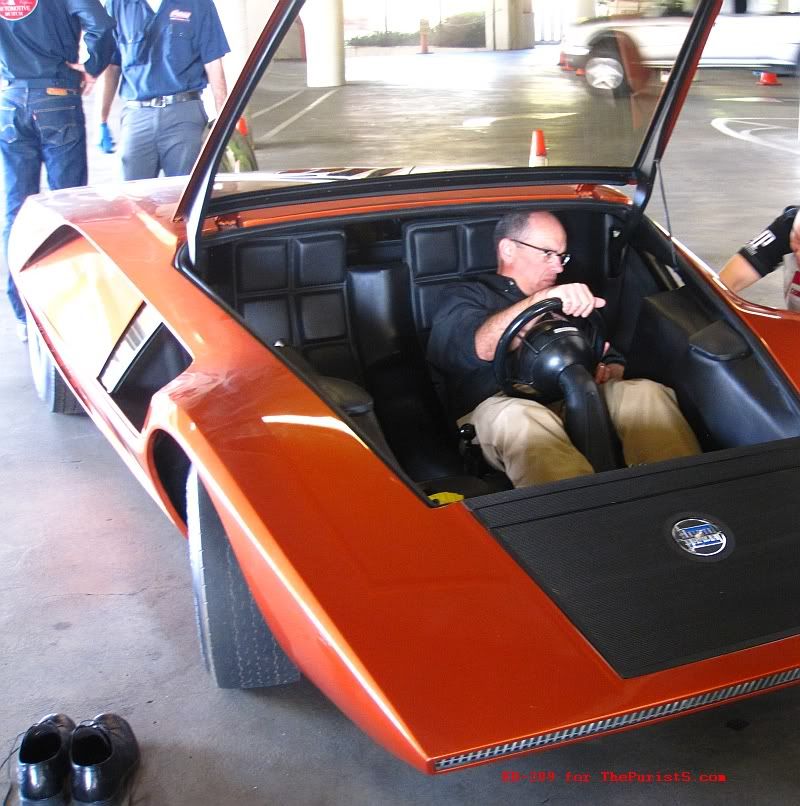 This was funny, a bunch of sports cars in the parking garage but with a sign for the speed limit of only 5 mph: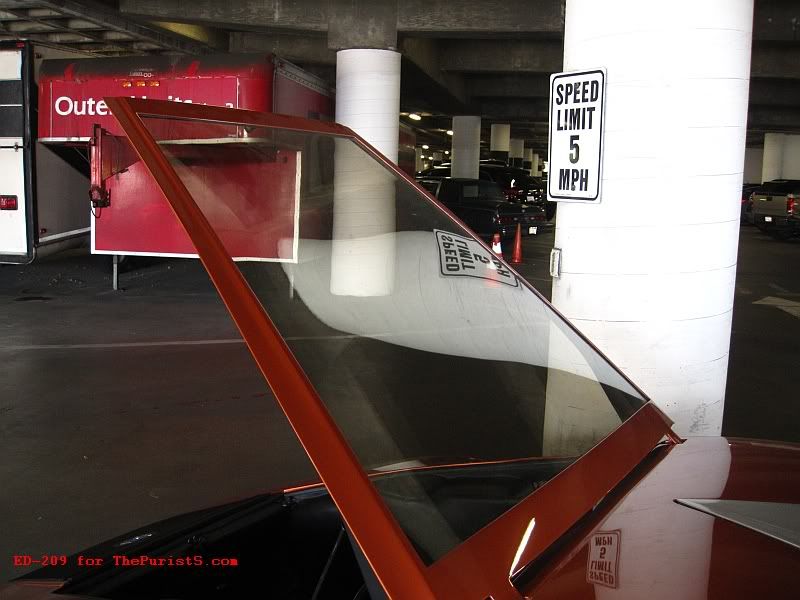 Let's take a look at the Interior shot of the offset instrument panel. It was mounted to the driver's left side and behind the front wheel arch. The graphics on the display seemed to be etched into the green tinted Perspex acrylic panel. What was most interesting to me as a watch enthusiast was seeing the label on the speedometer displaying 'Jaeger Italia'. Is this the same brand as Jaeger LeCoultre or bear any relation to the watch manufacturer? I'll have to do more investigation later on this.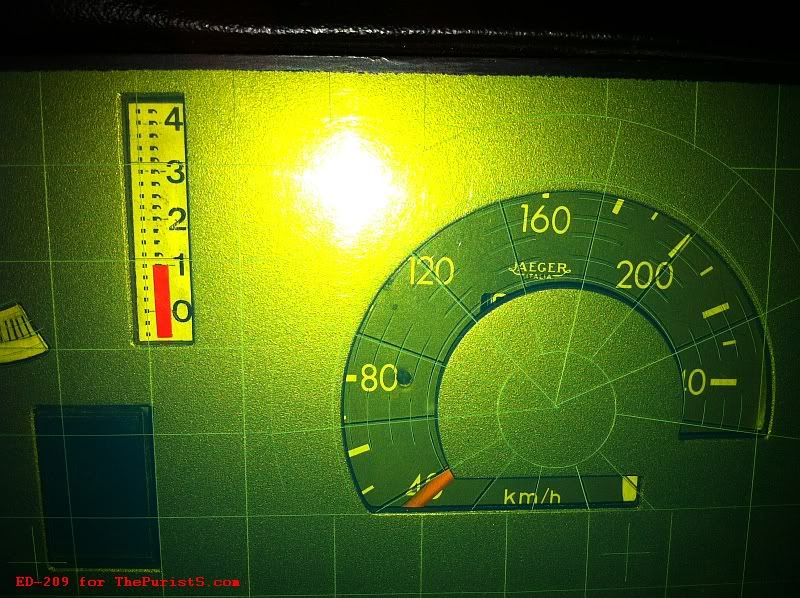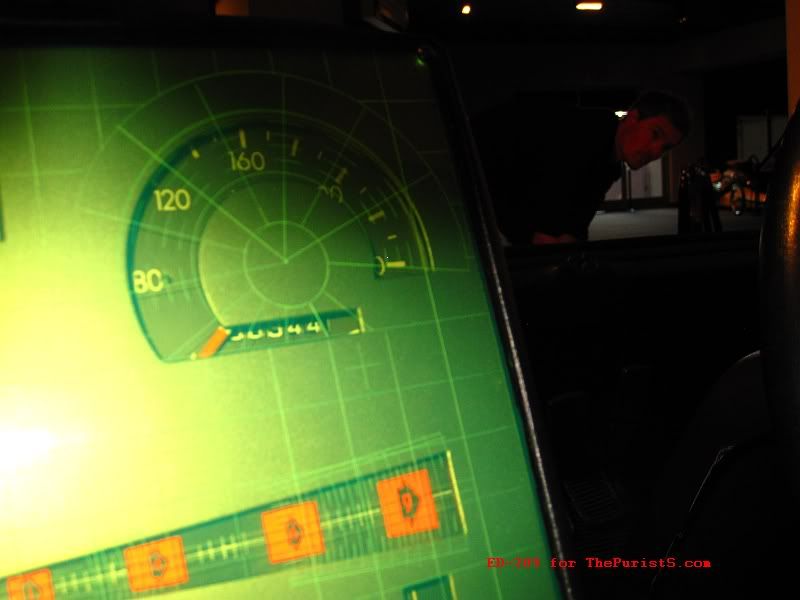 There's a mechanical lever on a separate driver's side panel that operates the windshield wiper. Here's a video of the wiper cover popping up and down:
The black colored trapezoidal on the front hood in front of the windscreen is actually a rubberized mat. This design element was intended to allow the driver and passenger to step on the bodywork and make it easier for ingress/egress. The center Lancia badge on the upper center of the rubber mat is actually a pivoting handle that allows for opening the windscreen. It's a very clever design that incorporates the Lancia logo.

Next up we head into the exhibit and take a behind the scenes look at the setup and display of the Zero.
Regards,
ED-209