1981 DeLorean DMC12 currently showing @ the Petersen Automotive Museum in Los Angeles, California as part of the Sculpture in Motion: Masterpieces of Italian Design exhibit: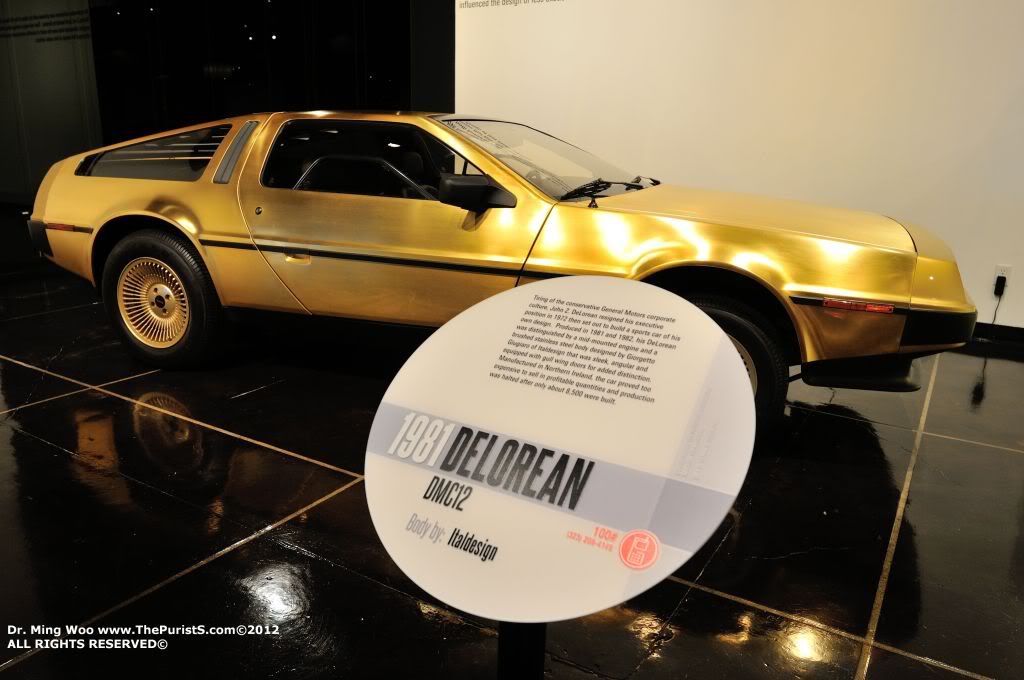 (Collection of the Petersen Automotive Museum Foundation, Gift of Elaine O. Leventhal)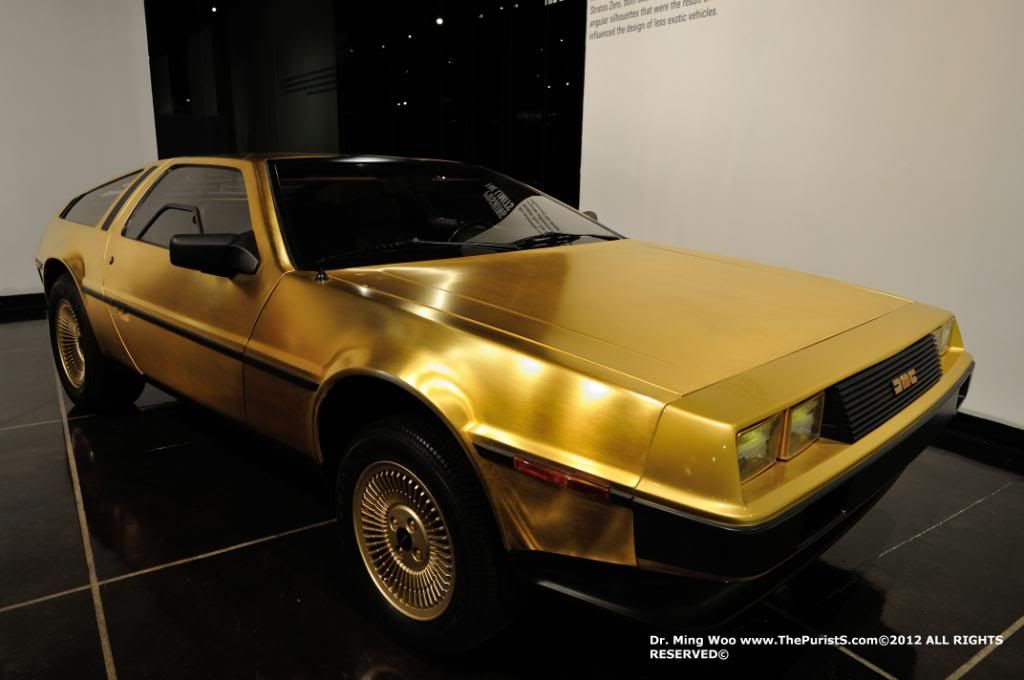 "Tiring of the conservative General Motors corporate culture, John Z. DeLorean resigned his executive position in 1972 then set out to build a sports car of his own design. Produced in 1981 and 1982, his DeLorean was distinguished by a mid-mounted engine, and a brushed stainless steel body designed by Giorgetto Giugiaro of Italdesign that was sleek, angular and equipped with gull wing doors for added distinction. Manufactured in Northern Ireland, the car proved too expensive to sell in profitable quantities and production was halted after only about 8,500 were built."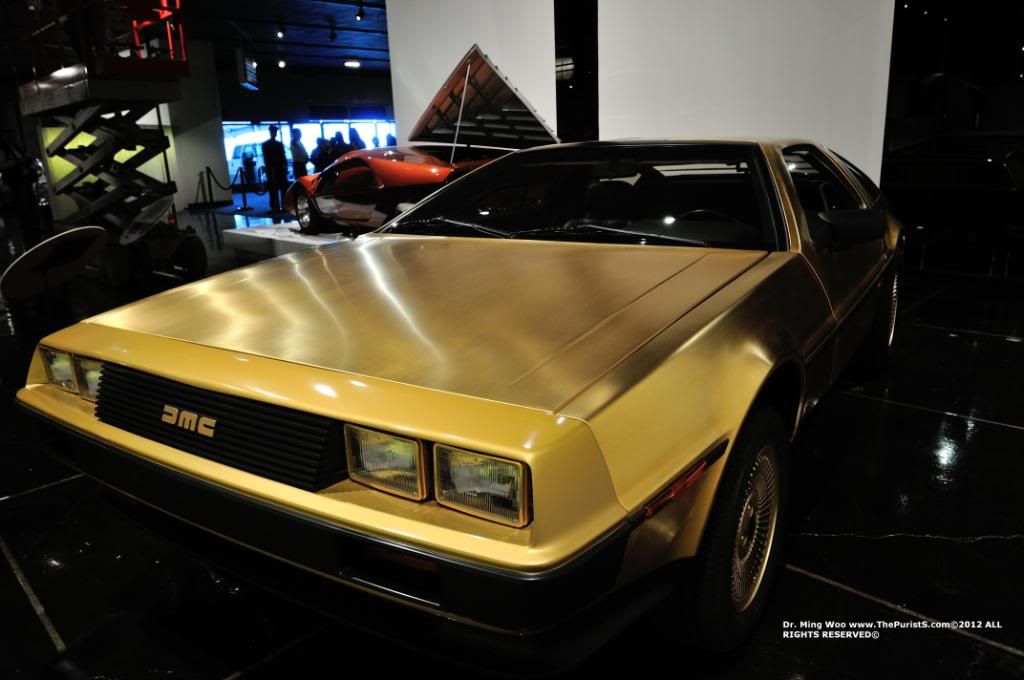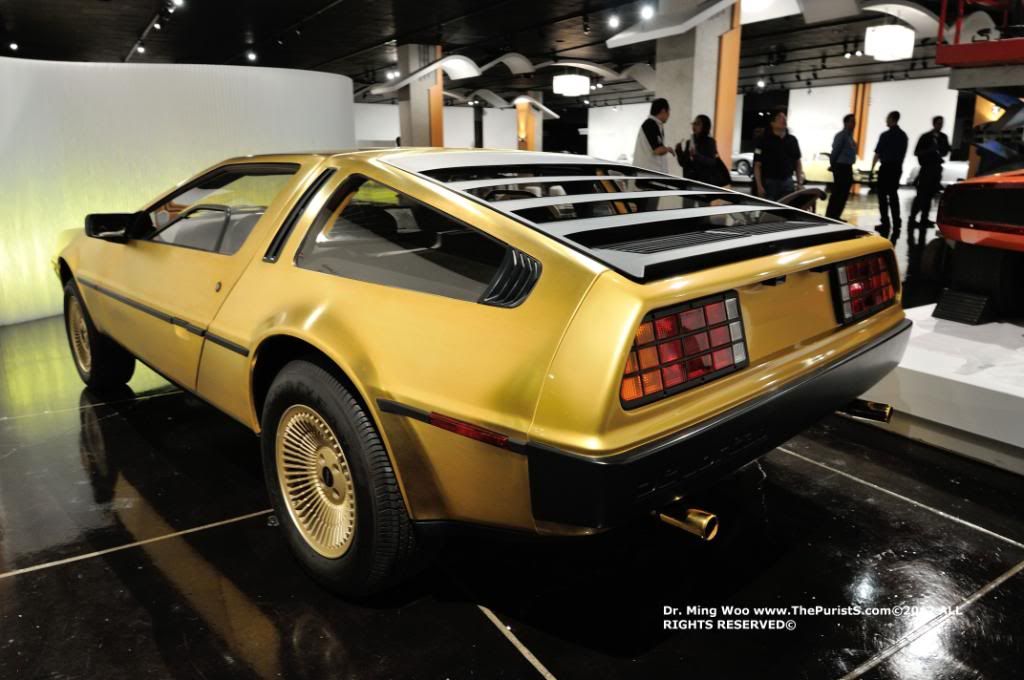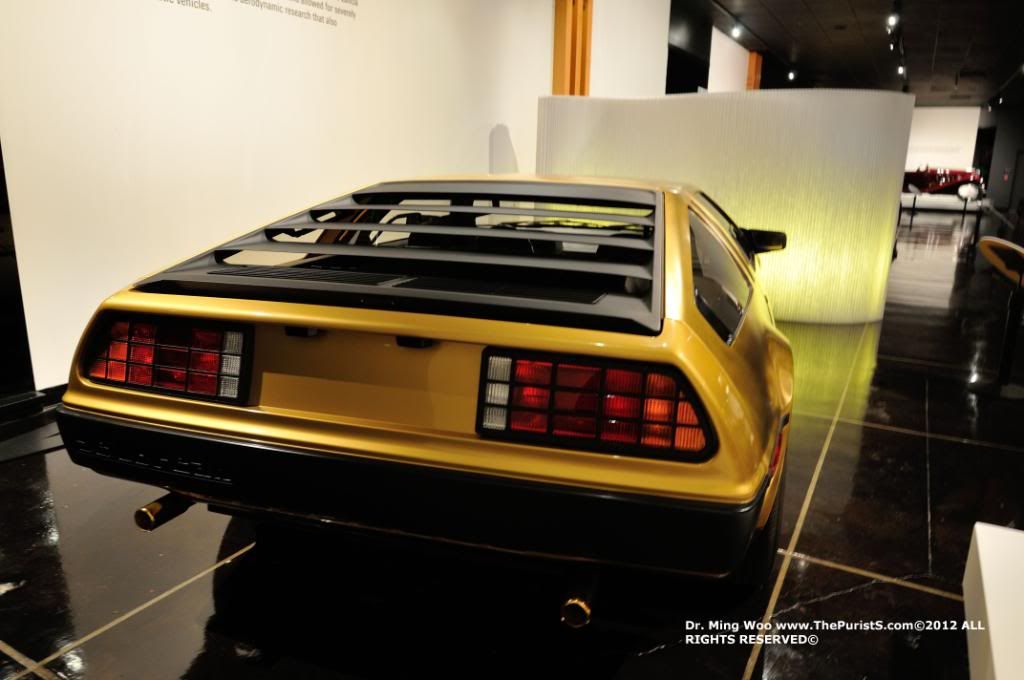 -MW