Dear All,
I am new to this site and this is the first message I am posting. I fortunate enough to currently own the following collectible Porsche Model : A 1989 Porsche 911/930 Turbo SE Flatnose/Slantnose Cabriolet, ORIGINAL FACTORY MODEL (NOT an after-market conversion).
This car was ordered and purchased new in 1989 from the Porsche Dealership, and is a left hand drive version (i.e. steering on left). My family are the first and original owners. It has the original 3.3 Litre air-cooled engine with a single turbocharger, producing 300 bhp and 317lb-ft of torque. The distinctive concealed headlamps (i.e. 'flatnose / slantnose') are the hallmark of this car model. The car has only done 24,155 original Kms since new and is in excellent condition inside and out. It has a fully automatic and operational power convertible top. This is the last year that this car was produced by the Porsche Factory before it was discontinued, and is one of only a few hundred 'flatnose' pieces produced officially worldwide over a production span of four years (1986-1989). As you might be aware, in 1989, the same car model's list price in the UK was 107,000 Pounds Sterling at that time, and at the height of the supercar boom in the early-Nineties, similar cars have exchanged hands at 245,000 Pounds Sterling. The car has been taken excellent care of over the years and has been thoroughly well maintained. It also has upgraded original Porsche wheels, and an original G50 5-speed manual gearbox. It has original (undamaged) paint colour in Guards Red, with a Black canvas soft convertible top. The interior is in full Black Leather, and it comes with almost all of the options available at the time. It also has a fully documented service history. The car has not been in use and has been stored since September 2007, which is the last time it was fully serviced. It does, therefore, require some minor work before it can be re-started (new battery, tyres, oil change, etc). It is a unique, extremely rare and collectible Porsche 911 Turbo.
I would like to get advice on whether it is worthwhile for me to hold on do this car, that is if it has any good collectible value for the future, or sell it now as I really do not use it much at all. Also, if I do sell it, how much might it be worth, and what would be the best way to sell it, i.e. private sale or auction?
Any feedback would be much appreciated.
Pictures :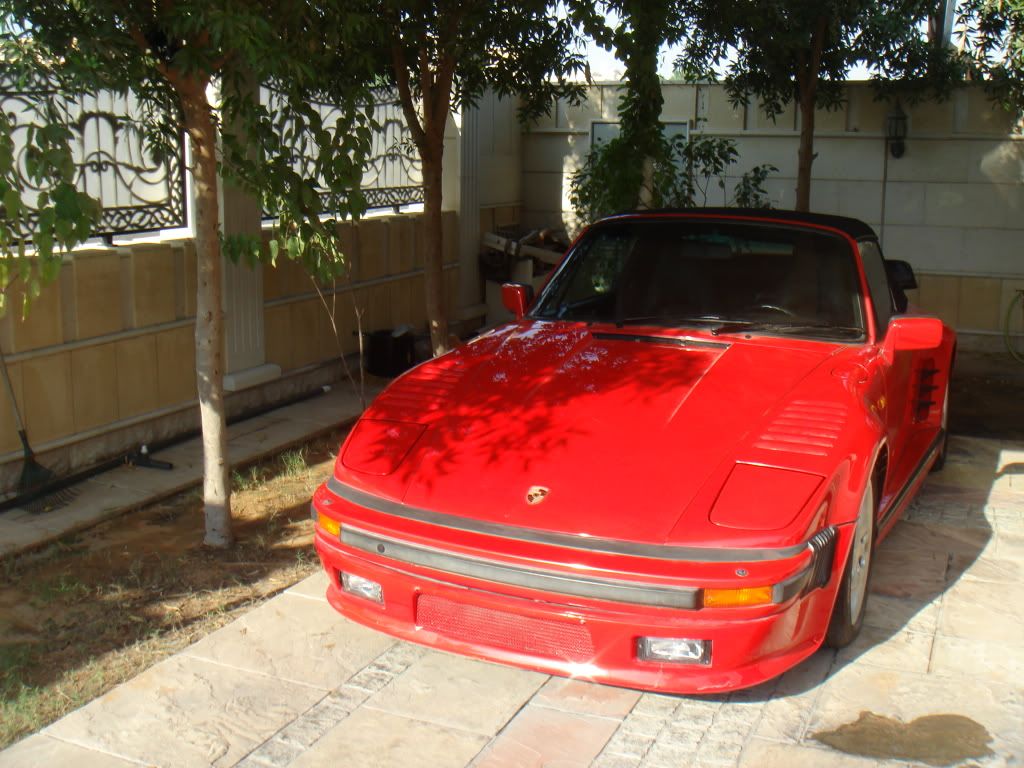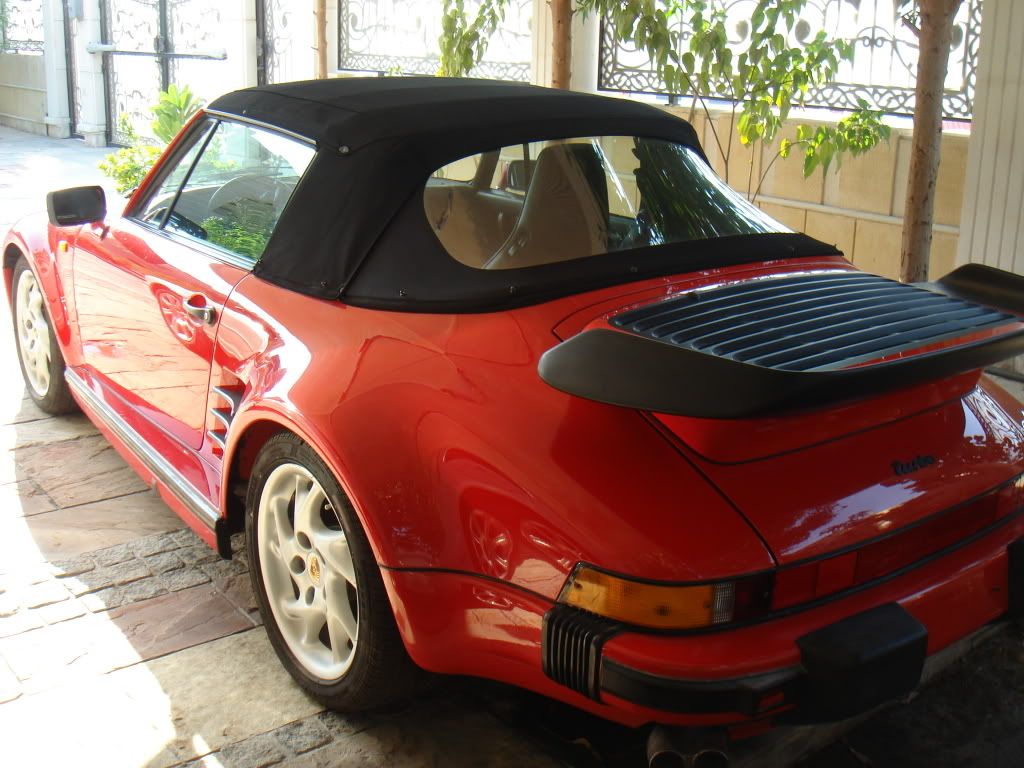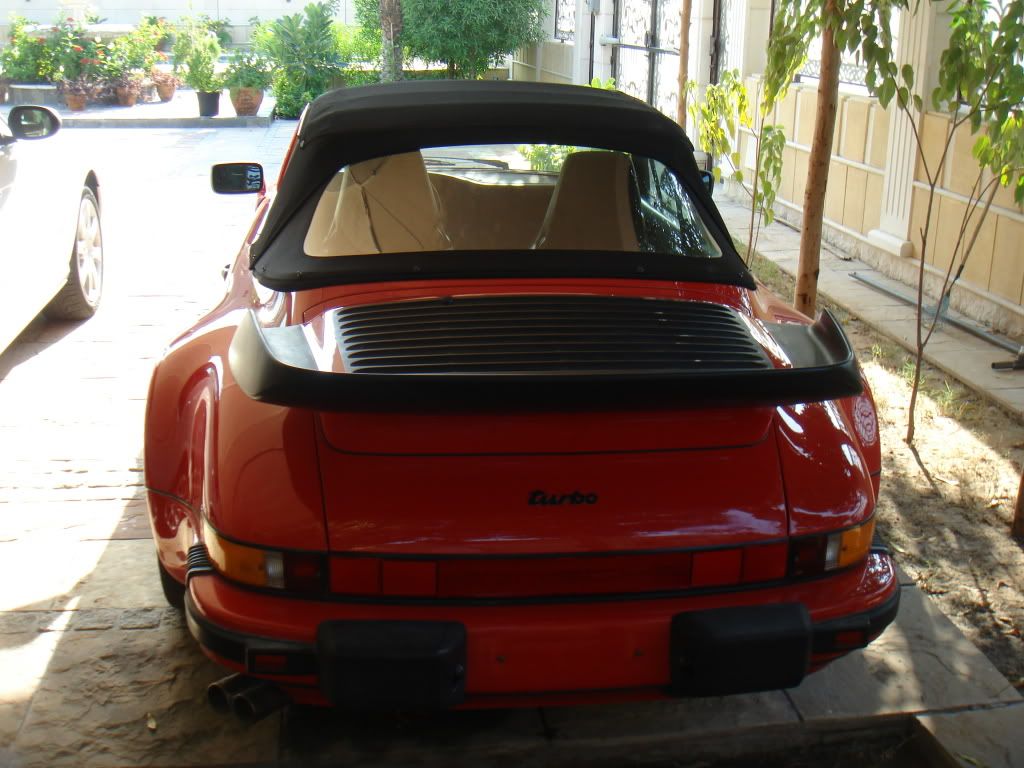 Saqib