I just wanted to let everyone know that my new book. "Clean it and Go! carpet and rug cleaning tips from the expert," is now out. It is mostly a book for consumers to deal with minor spills in between professional cleanings.
Here is the cover.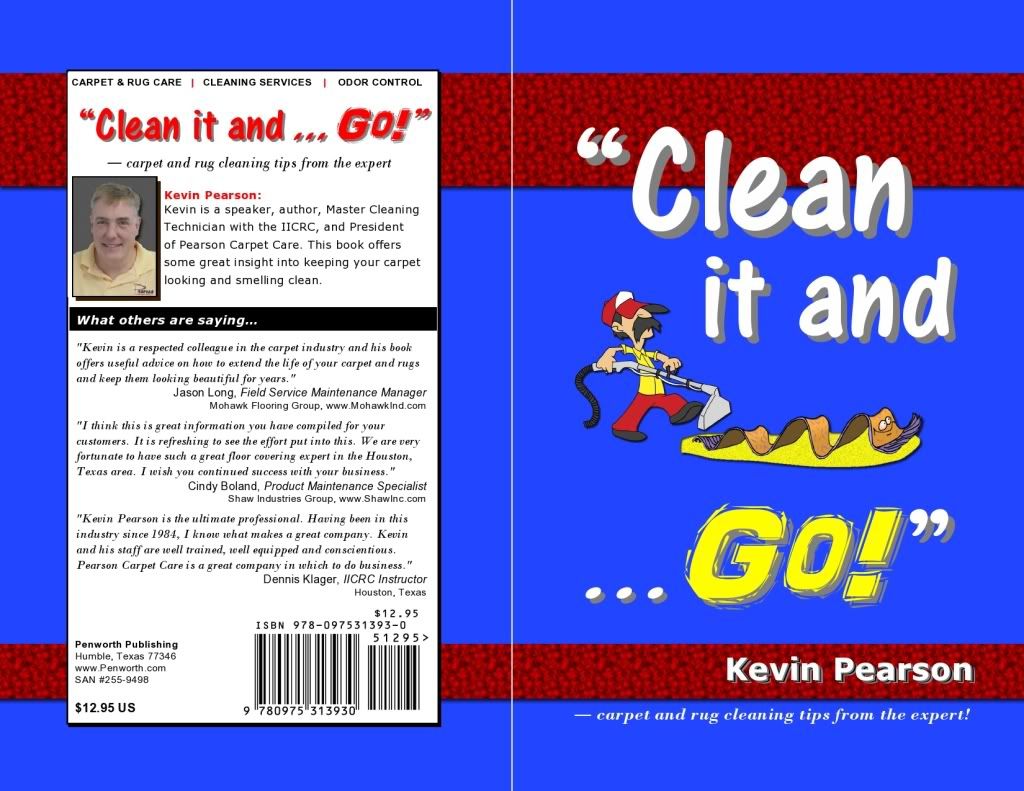 It is available on my website for now but will soon be other places.
www.pearsoncarpetcare.com
The book was endorsed by several people including Dennis Klager IICRC instructor, Scott Warrington, Jason Long from Mohawk, and Cindy Boland from Shaw.
and a big Thank You goes out to Rick for letting me post this on his message board.