Received in email...Thanks T...

by Monster Hunter
I don't know how to post photos on the forum so I thought I'd send this to you in case you'd like to post it yourself.



The photo is a good example of how other animals, in this case a mother bear and cub, can be misidentified as a bf animal. This sow and her three cubs ran across my niece's horse pasture just yesterday. The mom and one cub stood up just before hitting the bush. Notice too how when one sees a wild animal and only has seconds to get the shot at a distance that it doesn't come out as clear as one would like it to.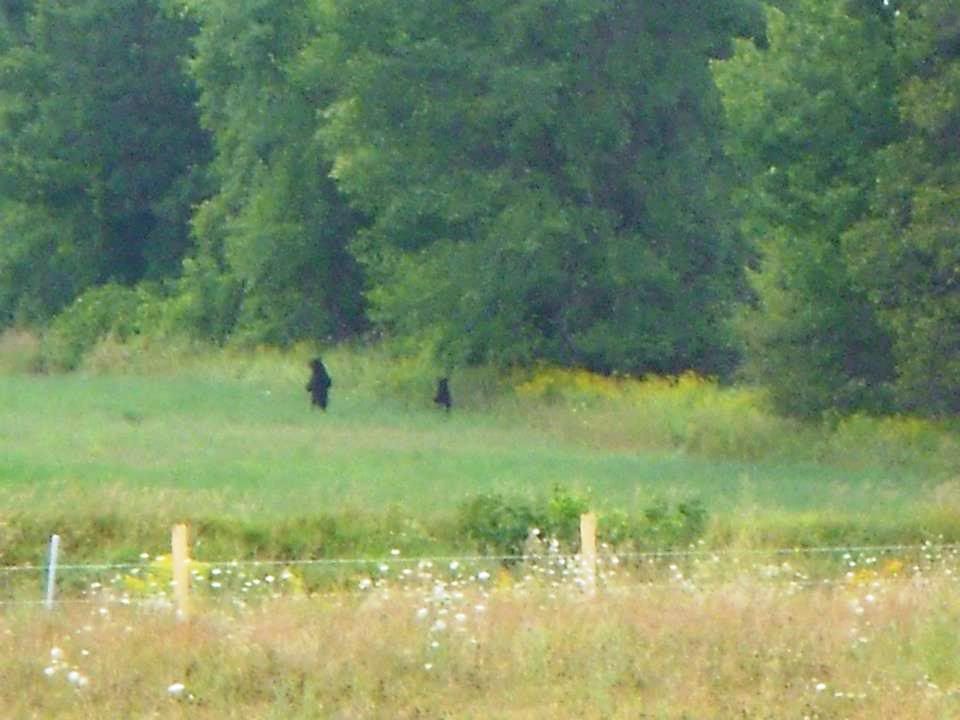 Posted on Aug 7, 2012, 2:33 PM
from IP address 98.67.119.27
Respond to this message
Goto Forum Home
Responses
to me. scott from philly on Aug 7, 2012