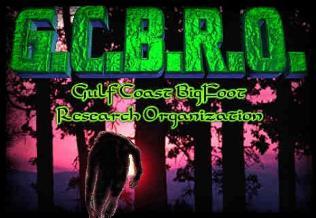 Gulf Coast BigFoot Research Organizations Message Board
For the serious discussion of Bigfoot encounters, and sharing of information about these elusive creatures. Please, do NOT abuse this forum, or you will be filtered from any future postings to our Message Board. There is to be NO abusive language, or the attacking of another message poster, or person on this Board.
WE DO NOT RECOMMEND SHOWING YOUR E-MAIL ADDRESS IN YOUR POST'S. Some post's that mention certain other person's, OR entitie's, are not allowed. We will not permit any free publicity for those that try to create problems for the GCBRO, or any other legitimate research group, or individual!
MODERATED BOARD
NEW VISITORS
SUBMIT YOUR INFO BEFORE POSTING
Registration is required prior to the approval of your posts. Please submit the following information:
1. Full Name
2. Email Address given you by your Internet Service Provider. (Hotmail, or Yahoo will not suffice.)
3. Physical Address
4. Name, or Alias, you wish to use when posting.