It was never a questions of if this was going to happen, but when. 65mph winds drove the fires up and over the hills and into the residential areas. The forestry service had zero time to react. Had to fall back or risk going up in the blaze.
I'm southeast of the fire, but well within range of smoke and haze. Woke this morning to ash everywhere. I got a woodshake roof...soon to be replaced, but not soon enough. Did a major clean up around my place of the pine needles etc. Have never seen anything like this since I moved here. We could use some rain in such a bad way....
As to wildlife, I know there were some instances of just opening the gates where horses were corralled and letting them run.
We lost the Flying W Ranch which was an active cattle ranch. Many structures there were 100+ years old...sad times.
"Q"
[IMG]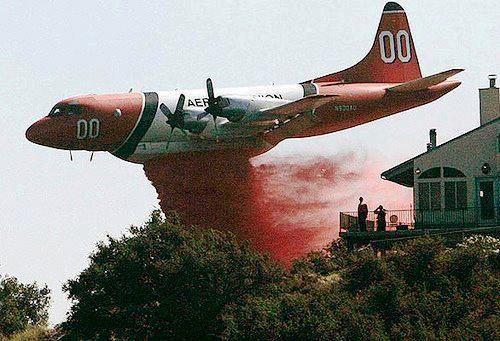 [/IMG]
Matt Quiroz
Centennial IPMS
Colorado Springs, CO.