Someone on the general watch discussion forum suggested putting the following message here. I know that this is pre-JLC and it's a clock not a watch, but your input would be appreciated.
I have the opportunity to buy the following two Atmos clocks but can only afford one. Both are circa 1930. I have been considering purchasing an Atmos for several years but none of the newer styles stuck my fancy. I happened to see these two beauties on the same day at two different antique clock shops.
The first is signed Kirby, Beard & Co, Paris. I have been unable to see the serial number or reference number.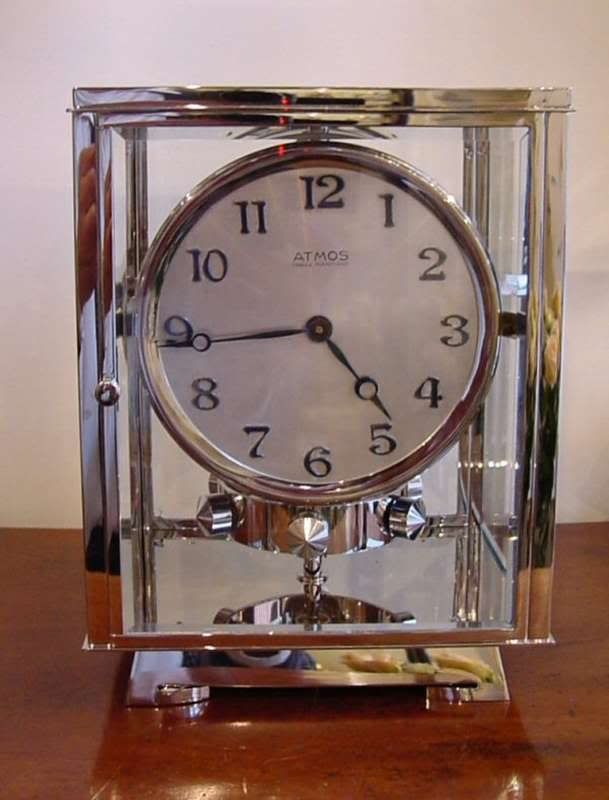 The second is signed Brevet JL Reutter, SGDG and is nr. 5496.
Both have recently been serviced by Atmos experts and are keeping excellent time. The asking price of the first is about 30% more expensive than the second.
From an aesthetic and technical standpoint, I'd like to hear your opinions about which you prefer.
Chris