Hi Restourceful! It seems just yesterday you were happy to reach waist and here you are at tb! This is a lovely picture of your lovely tresses!!! I love your layers, they are so pretty. I can't remember if you are growing them out as well and hoping for all one length... but I like 'em! Just as is!
PS I am aka... SilvraShadows elsewhere, though I visit rarely over there due to busy-ness. The Loom moves more at my pace and fits my schedule best :P
peace and play,
elvea rose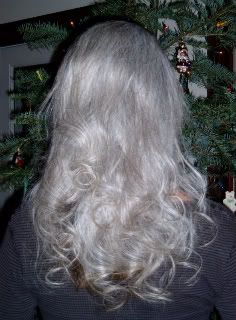 "...like the soft light of the moon,
silvering over the evening of life."
~a quote by Johann Paul Friedrich Richter
Loomie since May '04
My hopes ~
Tresses to my hips and mock faerie-tale endings.
What I need is a hefty dose of patience
...and tyme!
1c / ultra fine / i
kept at 28" ...still :\