I hope this will help you with your signature picture... When you post, before you click the "Respond" button, click on the red link "Formatted Text Signature." A little box will open up and in that box you can copy and past an image, I use PhotoBucket, and you can add all the information you want. This is something you can start with, your hair type, goals, quotes... whatever you want
...until you can get a picture up.
I use PhotoBucket because I find it is easy enough, but I am sure there are other ways to get photos up and running.
peace and play,
elvea rose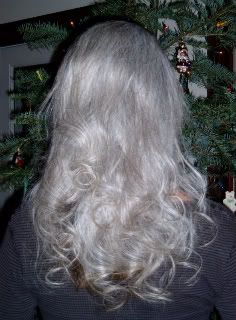 "...like the soft light of the moon,
silvering over the evening of life."
~a quote by Johann Paul Friedrich Richter
Loomie since May '04
My hopes ~
Tresses to my hips and mock faerie-tale endings.
What I need is a hefty dose of patience
...and tyme!
1c / ultra fine / i
kept at 28" ...still :\