Your hair always looks fantastic!!
Gentle Care for Healthy Hair!
1aFii 24.5"/40"/classic (44")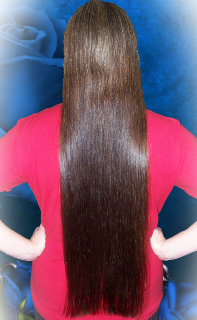 February 2012 - 38.5"
Shampoo Wednesday and Sunday nights - my homemade formula or Suave Naturals
ACV rinse - infused with mint, basil, rosemary and sage w/ lemon EO after shampooing
Conditioner - Suave Naturals as a leave-in
Deep conditioning - every weekend - shea butter, coconut oil, jojoba oil &/or Africas Best Herbal oil usually left on from Saturday evening to my Sunday wash - Fruit of the Earth 100% Aloe Vera gel glossing and setting gel - Vidal Sasson BBB Revlon wide toothed comb
"No one can make you feel inferior without your consent." Eleanor Roosevelt
Life Verse:
Joyful in hope,
Patient in affliction,
Faithful in prayer.
Romans 12: 12
Life Chapter: Proverbs 31