First of all, Hugs!
After my husband had a sudden cardiac death and was resuscitated I went through some strong and confusing emotions.
I at first ignored my hair, then I tore every comb and brush through my hair causing so many splits, and then finally I just hated my hair. I would look at it and just despise it. I was holding onto the 2 week rule.
But fortunately, someone here who had befriended me, listened and prayed for me - you know who you are. She suggested I buy something special for my hair. How right she was! With a new hair product to pamper myself with I once again I began to remember why I loved to take care of my hair! I remember actually sitting down and slowly, patiently, lovingly combing out my hair. What wonderful therapy it was for me. I'm once again glad I have long hair.
I would recommend the 2 week rule, getting something special (a new hair toy or product to try), and use your hair routine to soothe away the stress. You may not be able to control things around you, but you can take care of your hair.
HTH!

Christmas 08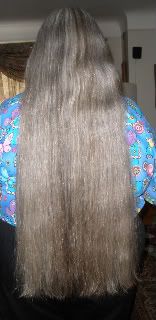 April 09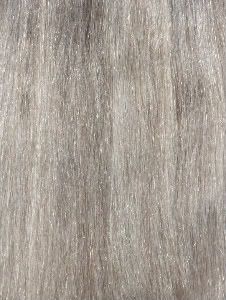 Close up of my gray hair.
Oil on ends just before combing to help with snarls, 2x a day.
Shampoo every 5 days
Experimenting with ACV, coconut oil, and honey.
Started measuring August 06, at 36.5 inches
1cCii ~ Natural Silver
I am 54 year old and I've been married for 35 years!!
July 1st 07 - Reached 40 inches
July 14 07 - Cut back to 36.5
August 3rd 08 - Reached 40 inches again.
January 1 09 Reached 43 and classic achieved! Cut for a better hemline.
April thru June 40 still. sigh...
March 2010 Classic!!!
36.5/42.5/Classic
Faithful to barbers - they actually trim 1/8th of an inch!!